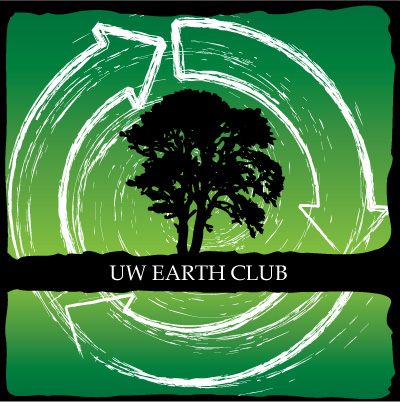 Earth Day Kick-Off Tuesday April 22, 2014
The UW Earth Day Celebration brings students, faculty, staff, and community members together to celebrate the environmental stewardship and sustainability efforts across campus. Groups can share information about their mission, educate others about their area of environmental focus, and encourage others to get involved. See last year's Earth Day Celebration
UW Earth Club is collaborating with a committee to plan this year's event. UW will be kicking off Earth Day on Tuesday April 22nd, with various student events throughout the week.
Facebook
RSVP on Facebook
On this page:
Earth Day schedule
Earth Week activities
Speakers
Exhibitors
Planning committee
Volunteer
Contact
Sponsors
---

Earth Day Kick Off Celebration
Join us on the HUB Lawn for the following activities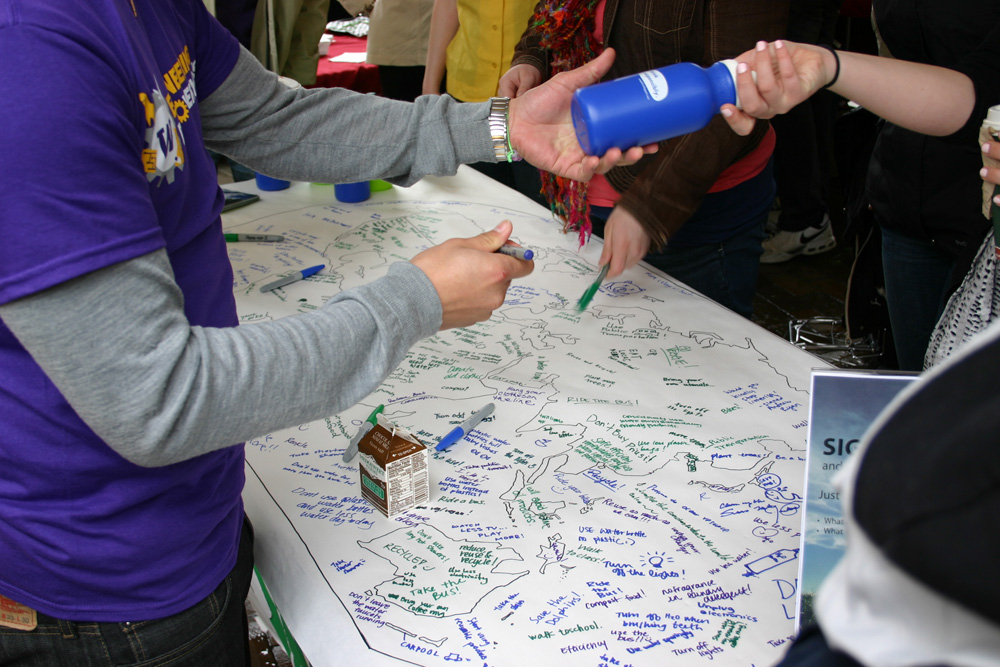 UW Group Outreach: Network with the environmental clubs and departments that lead our sustainability efforts across campus.
10:00 AM - 3:00 PM
Preview Exhibitors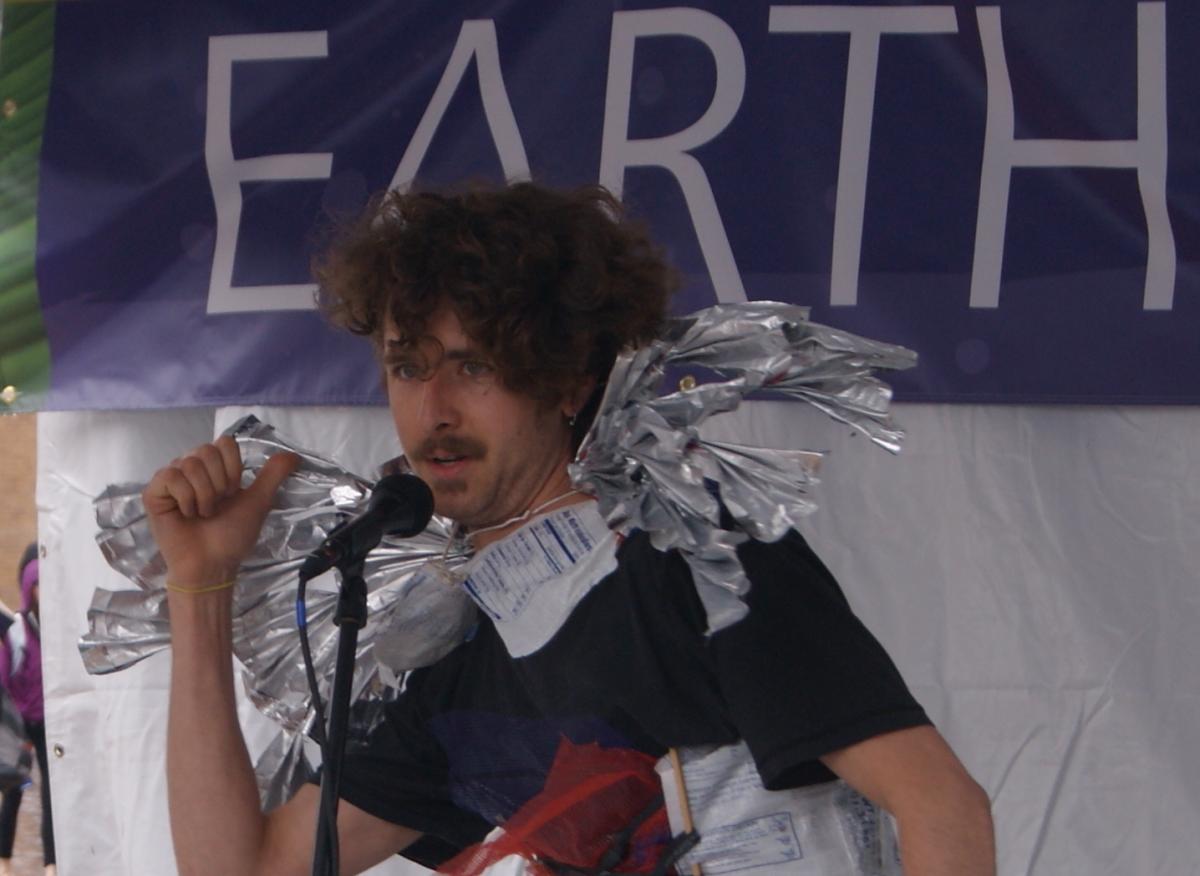 Open Mic: open for students and staff alike. Share your message, sing a song, recite poetry, anything you'd like!
10:30 - 11:30 AM

Speaking Session: Opening remarks by UW Earth Club, and two Keynote Speakers including Dean of the College of the Environment, Lisa Graumlich, and Peter Rabinowitz Associate Professor, Environmental and Occupational Health Sciences.
12:00 - 12:15 PM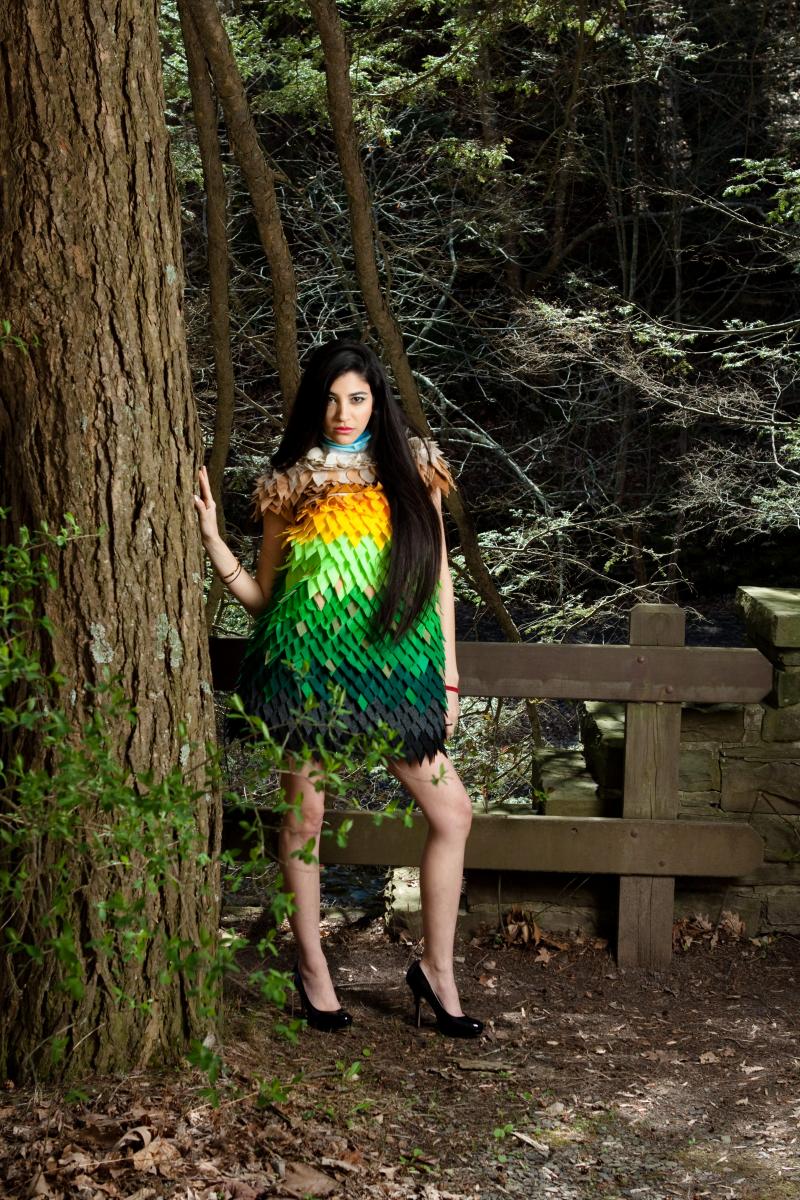 Conservation Runway: Sustainability is Sexy. Conservation in Style's Conservation Runway will raise awareness for endangered species of wildlife through sustainable fashion designs.
12:15 - 12:30 PM 
UW Conservation in Style on Facebook





Green Awards Ceremony: Husky Green Awards presented by Associate Vice President Ruth Johnston and Student Regent Kiana Scott, Green Certification Awards, and Legacy Awards
12:30 - 1:00 PM
 
---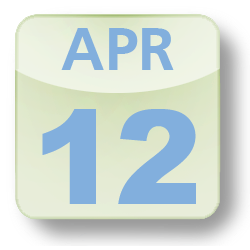 SATURDAY APRIL 12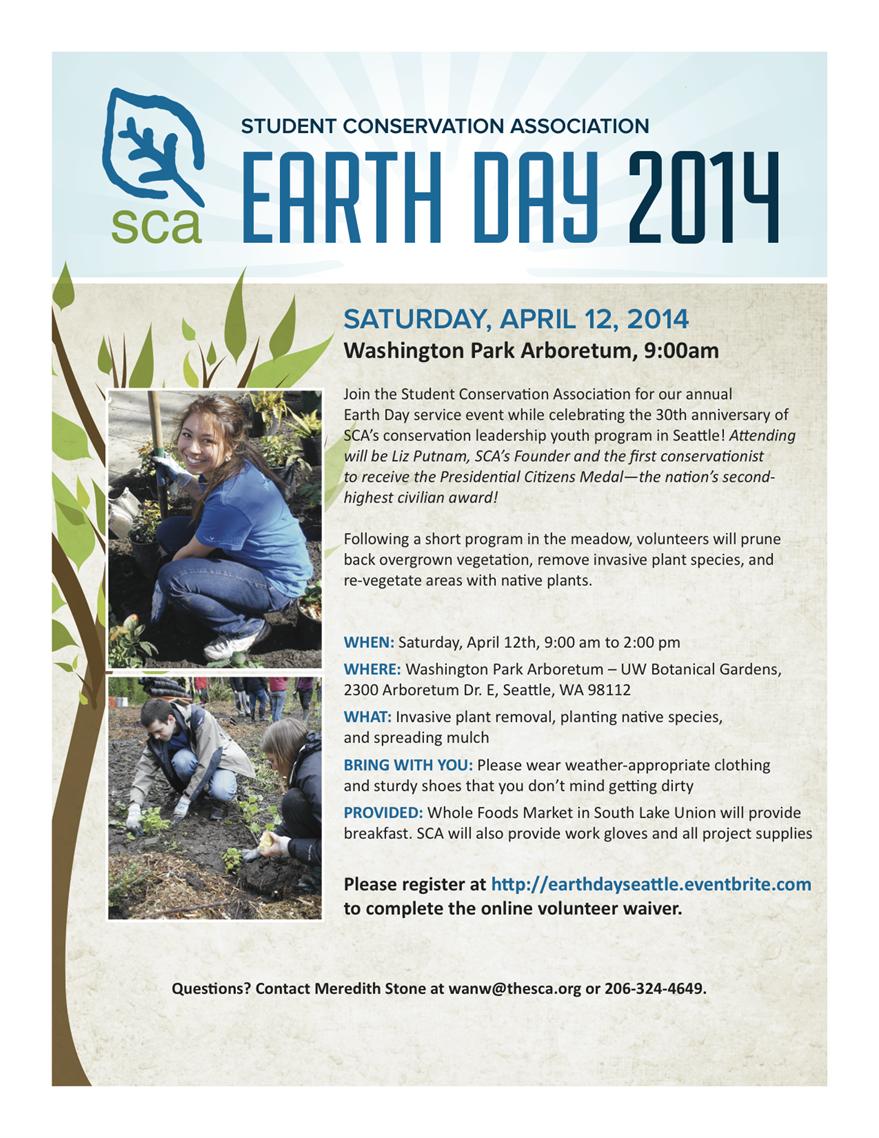 Earth Day Work Party at the Arboretum +Website
9:00 AM - 12:00 PM Washington Park Arboretum, 2300 Arboretum Dr. E, Seattle, WA 98112
Please register at earthdayseattle.eventbrite.com to complete the online volunteer waiver
Join the Student Conservation Association for our annual Earth Day service event while celebrating the 30th anniversary of SCA's conservation leadership youth program in Seattle! Attending will be Liz Putnam, SCA's Founder and the first conservationist to receive the Presidential Citizens Medal—the nation's second highest civilian award! Following a short program in the meadow, volunteers will prune back overgrown vegetation, remove invasive plant species, and re-vegetate areas with native plants.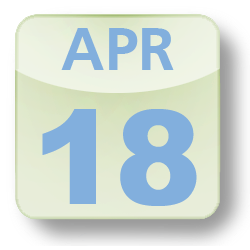 FRIDAY APRIL 18

Symposium: Climate Change, Global Health, and the Inequalities of Risk
8:30 AM - 5:00 PM Allen Library, Petersen Room, See full schedule
Geographers Eloho Basikoro, Luke Bergmann, Brandon Derman, and Matt Sparke to speak at symposium designed to cross-borders and disciplines in order to re-map and rethink vulnerability and resilience.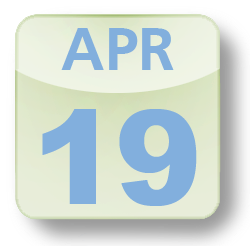 SATURDAY APRIL 19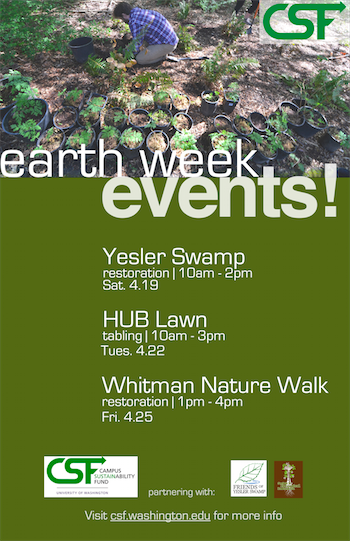 A Restoration Event with Friends of Yesler Swamp
10:00 AM - 3:00 PM Yesler Swamp by the Center of Urban Horticulture RSVP on Facebook
Hosted by the Campus Sustainability Fund,the Friends of Yesler Swamp, and the CEP Community Outreach Committee. an Earth Day themed restoration party. There will be lots of native tree planting as well as a seed bomb making station! Where is the Yesler Swamp? Check it out on the map!
UW Farm Mercer Volunteer Party
10:00 AM - 3:00 PM Mercer Hall RSVP on Facebook
We're in full swing at all our Farm sites, join us Saturday 4/19 from 10a-3p for a full day of fun in the sun at Mercer Court, and after, cool off with a dip in the lake. Bring your trunks!
Bullitt Center Tour for Earth Day
12:00 PM, 1:00 PM and 3:00 PM, Bullitt Center Sign Up
The UW Center for Integrated Design will be giving free Earth Day tours of the Bullitt Center on Saturday, April 19 (at noon, 1:00 pm, and 3:00 pm) and Tuesday, April 22 (at 10:00 am, 11:00 am and 1:00 pm). Please sign up.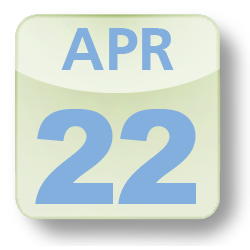 TUESDAY APRIL 22

Bullitt Center Tour for Earth Day
10:00 AM, 11:00 AM and 1:00 PM, Bullitt Center Sign Up
The UW Center for Integrated Design will be giving free Earth Day tours of the Bullitt Center on Saturday, April 19 (at noon, 1:00 pm, and 3:00 pm) and Tuesday, April 22 (at 10:00 am, 11:00 am and 1:00 pm). Please sign up.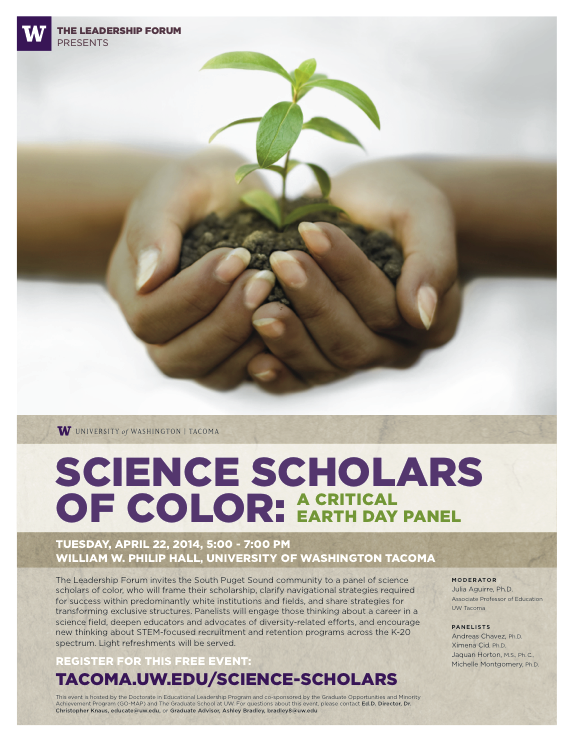 Science Scholars of Color: A Critical Earth Day Panel
5:00 - 7:00 PM UW Tacoma William W. Philip Hall (WPH)
Hosted by the Doctorate in Educational Leadership Program at UW Tacoma, co-sponsored by GO-MAP & Core Programs at UW. Earth Day typically raises awareness of the impact humans have on our global environment. This panel takes a unique approach on Earth Day by centering scientists of color who remind our communities that focusing on the environment cannot happen in a vacuum. Indeed, racial exclusion within the sciences impacts who can even be a scientist, and how science reflects culture, experience, and racism is all too rarely examined. In honor of Earth Day, the Leadership Forum invites the South Puget Sound community to a panel of science scholars of color, who will frame their scholarship, clarify navigational strategies required for success within predominantly white institutions and fields, and share strategies for transforming exclusive structures. Panelists will engage those thinking about a career in a science field, deepen educators and advocates of diversity-related efforts, and encourage new thinking about STEM-focused recruitment and retention programs across the K-20 spectrum.
UW Science Now: Can Wildfires Rejuvenate Streams? Fighting Fire with Fire
6:00 PM - 7:00 PM Downstairs at Town Hall; enter on Seneca Street See full details
The graduate students in this double-header have fire on the brain! Many of us think of wildfires in a negative light, associating them with destruction. Emily Davis (School of Aquatic and Fishery Sciences) will turn this idea on its head, challenging you to think differently about wildfire as she explains how ecological disturbance can benefit forests and streams. Brooke Cassell (School of Environmental and Forest Sciences) will show how putting out fires can actually make our forests less healthy and more dangerous to communities. 
Divestment from Fossil Fuels Movement Teach-In
6:30 PM Savery Hall 156 RSVP on Facebook
Confronting Climate Change and Divest UW will be hosting a teach-in on the fastest growing divestment movement in history, the fossil fuel divestment movement. Exciting speakers from the front lines of the movement will discuss the financial and ethical arguments for divesting from fossil fuels and the progress the campaign has made so far. They will also celebrate recent successes at UW and on other campuses, and talk about how students can get involved. Come along, find out more, get involved, and enjoy some free snacks.
SEED Earth Day DIY Event
7:00 PM Lander Hall RSVP on Facebook
SEED and RCSA are collaborating to put on a fun and sustainable DIY arts and crafts event! Make collages and wall art for your dorm, decorate picture frames, fold origami, and re-design some old T-shirts! :)
Earth Day Celebration at Haggett Hall 
8:00 PM Gray Lounge RSVP on Facebook
Residence Hall Students: come to the Haggett Grey Lounge for some earth day fun! There will be free dirt cups (chocolate pudding with oreos and gummy worms) and you can pot your own plant! It's going to be a blast!!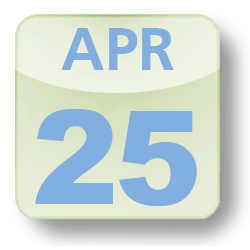 FRIDAY APRIL 25

Water Bottle Carnival
10:30 AM - 1:30 PM Red Square
Visit the Earth Club tent for a collection of fun activities to learn about the impacts of plastic water bottle use and the actions we can take to make a difference. Activities will include a prize wheel, and educational booth, a survey with a drawing for a free dinner, and other opportunities for visitors to learn while having a blast. It just might be more fun than you expect!
Whitman Walkway Restoration
1:00 - 4:00 PM Whitman Walkway RSVP on Faceboook
Hosted by the Campus Sustainability Fund and the Society for Ecological Restoration. Join a fun restoration party on North campus the friday following Earth Day. Snacks will be provided as well as water bottles and tote bags for participants. The location is next to McCarty Hall, so stop by even for half an hour and plant some trees!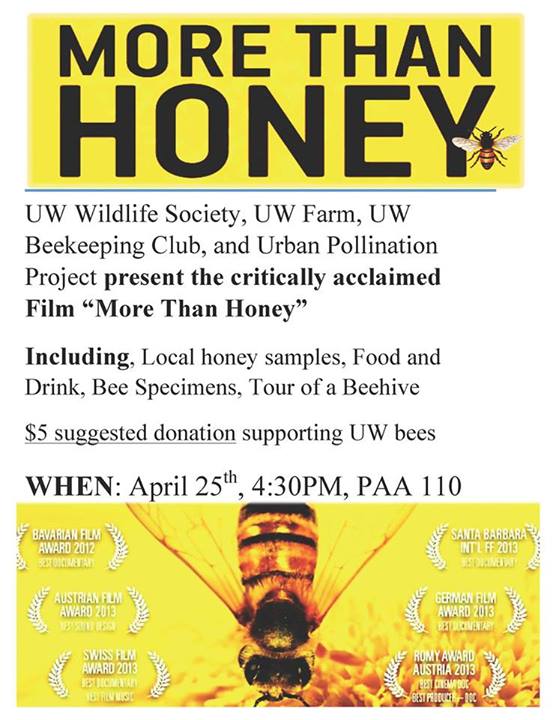 Bees: More Than Honey 
4:30 PM PAA (Physics/Astronomy Auditorium) 110
A joint fundraiser with the UW Wildlife Society, UW Farm, UW Beekeeping Club, and Urban Pollination Project. This fundraiser will start with a showing of the highly acclaimed recent Swiss film "More Than Honey" (check out the trailer here: https://www.youtube.com/watch?v=2NT05qEJxUk) followed by a tour of a living beehive, samples of local honey, specimens of and presentations on native bees, and other fun interactive activities led by these partner organizations.
Note: $5 "highly suggested donation", all of which go towards supporting UW's bees and their value in bee research and education!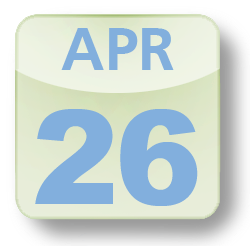 SATURDAY APRIL 26

Environmental Writing: Inspire, Observe, Inhabit
9:00 AM - 5:00 PM Registration Required
Hosted by the Burke Museum.
UW Farm Work Party - Bring Your Lunch!
10:00 AM - 3:00 PM UW Farm site at the Center for Urban Horticulture (CUH) RSVP on Facebook
The UW Farm will be hosting an Earth Day work party on Saturday, April 26 from 10a to 3pm at the CUH site. They're inviting people to bring lunch with them and will take an extended lunch break. There's plenty to be done, so please come out and help us celebrate Earth Day!
P-Patch Groundbreaking 
1:30 - 3:00 PM Behind Hall Health RSVP on Facebook
SEED (Students Expressing Environmental Dedication) is celebrating Earth week with a p-patch ground-breaking party (located behind hall health). The event is open to UW students and will include food, games, and a short presentation about the p-patch and how students can get involved.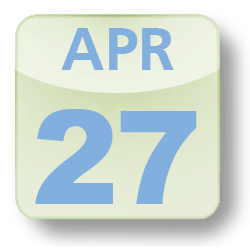 SUNDAY APRIL 27

Volunteer with GreenEvans: Rainier Valley Street Tree Mulching Party
1:00 PM - 4:00 PM Meet at 43rd Ave & S Myrtle St (2 blocks east of Martin Luther King Jr. Way S.) RSVP Here
GreenEvans will be helping young street trees stay healthy by removing weeds around the trees and spreading a nice layer of mulch. These work parties are super fun and with a large group, you can make a HUGE difference for the health of these young trees! Dress for the weather in clothes that can get dirty and closed-toe shoes. Tools, gloves and light refreshments provided; no experience necessary.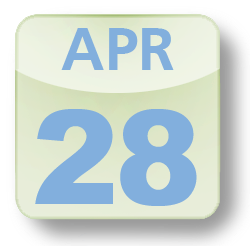 MONDAY APRIL 28 

Fair Trade Farmer Panel
7:30 - 8:30 PM Parnassus Cafe RSVP on Facebook
Hosted by the UW Student Food Cooperative in collaboration with Fair Trade USA. Speakers will include: Frederick Jimenez (Fair Trade Coffee Farmer, Business and Marketing Manager for Pueblos en Acción Comunitaria (PAC) – a corporation for rural/sustainable development), Nestor Rodriguez (Finances Chair of Board of Directors for Pueblos en Acción Comunitaria (PAC), and Parker Townley (National Organizer for Fair Trade Colleges & Universities).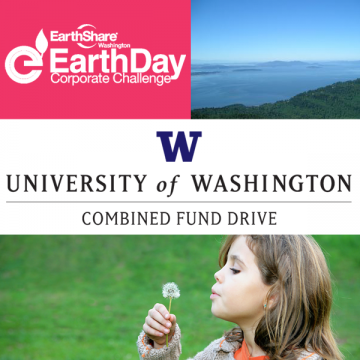 to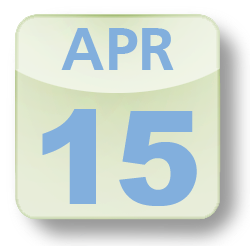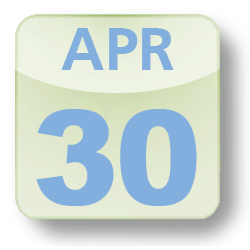 APRIL 15 - 30

Earth Day Challenge
UW faculty, staff, students, and friends are invited to celebrate Earth Day by participating in the "Earth Day Challenge" presented through a unique partnership between the UW Combined Fund Drive and EarthShare Washington. The challenge supports 36 premier conservation groups doing a range of work right here in Washington that includes protecting our wilderness and waterways, finding solutions to climate change, and maintaining parks and forests for recreation.

There are two ways to participate.
Make a one-time donation to any of the 36 groups, or choose to support EarthShare Washington and your donation will be divided among them.

Or, volunteer and track your conservation-related hours. Each volunteer hour counts as a $10 donation towards UW's goal. Find volunteer opportunities on the UWCFD volunteer page.
Prizes will be given away throughout the challenge. Visit the Earth Day Challenge website to join the movement today. Also, join on Facebook!
---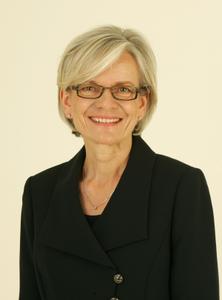 Lisa Graumlich, Dean of the College of the Environment
Dr. Lisa J. Graumlich is the inaugural Dean of the College of the Environment at the University of Washington. As Dean, she leads a College with unparalleled depth and breadth in environmental systems: from the forests to the seas and from the depths of the earth to the edges of the solar system. As a scholar, Graumlich pioneered the use of tree-ring data to understand long-term trends in climate, focusing on the mountains of western North America. She is actively engaged with a broad range of stakeholders to understand the impacts of climate change on wilderness and natural areas.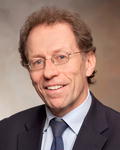 Peter Rabinowitz, MD, MPH, Associate Professor, Environmental and Occupational Health Sciences
Peter Rabinowitz MD MPH directs the Human Animal Medicine Project. The Project explores linkages between human, animal, and environmental health in a "One Health" paradigm, including: zoonotic infectious diseases at the human-animal interface, animals as "sentinels" of environmental health hazards, and clinical collaboration between human health care providers and veterinarians in a species-spanning approach. A goal of the Project is to serve as an incubator and organizer of research, training, and clinical activities at the University of Washington related to the human-animal-ecosystem interface.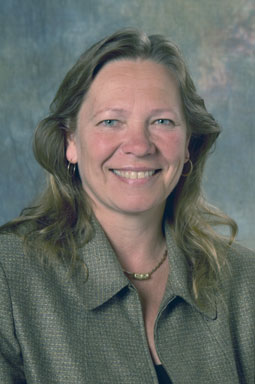 Ruth Johnston, Associate Vice President of Environmental Stewardship & Sustainability
Ruth Johnston works at the University of Washington as Associate Vice Provost and Associate Vice President. In these roles, Ruth leads and facilitates UW's Organizational Excellence, and works across the university leading and facilitating strategic planning, process improvements (using Lean and other technologies), developing leaders and staff, creating metrics and measuring performance, and helping to manage change. She is also responsible for the UW's Environmental Stewardship and Sustainability office and for the UW's Business Diversity Program. Her Ph.D. is in Organization Development and Higher Education. She teaches a variety of classes and workshops, and consults with higher education institutions and associations and some federal agencies. Ruth serves on the board of the Association for the Advancement of Sustainability in Higher Education (AASHE) and is active with the National and Western Association of College and University Business Officers and the Institute for Student Services Professionals. In Ruth's career at the UW, she has worked in Student Life, Continuing Education, Human Resources, Financial Management, Finance & Facilities, Office of the Provost, and Planning & Budgeting.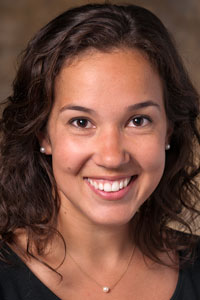 Kiana Scott, Student Regent
Kiana M. Scott is a second year MA/PhD student in the Department of Communication. She earned a Master of Public Administration from the Evans School of Public Affairs with a focus in Legislative Processes. She earned a Bachelor of Arts in Art History and History from Williams College, in Massachusetts, graduating in 2007.
During her time at UW, Kiana has been actively involved in student leadership on campus, and higher education policy and advocacy efforts in both Olympia and Washington, D.C. She has served as a Senator to the Graduate and Professional Student Senate for the past two years, and held the position of GPSS Policy Analyst. As an intern with UW Impact, the advocacy arm of the UW Alumni Association, Kiana worked to engage alumni in advocacy efforts aimed at the state legislature.
Kiana is deeply committed to public service, and effective public policy. She has worked on political campaigns for the U.S. House, the U.S. Senate, and presidential levels. Before returning to graduate school, she was a Communication Fellow with the Campaign for America's Wilderness, part of the Pew Environment Group, and served as a political appointee within the Obama administration.
---
Student Groups
Campus Sustainability Fund +Website
Our goal is to create a sustainable campus and foster an environmentally conscious university culture by funding student-led projects that lesson the university's environmental impact.
Community, Environment and Planning +Website
As CEP students we pride ourselves in being community heroes and environmental stewards, and we would be more than pleased to share our sustainability mission with the UW community.
Conservation in Style +Website
Sustainability is Sexy. We are taking the environmental movement to a new level by making it exciting through art & event based awareness campaigns for environmental conservation (specifically around wildlife conservation). We work closely with the Gabby Wild Foundation to promote 12 specific threatened animals via 12 pieces of "eco-couture." Conservation in Style's mission is to raise awareness for endangered species of wildlife. We do so primarily through sustainable fashion projects in order to reach a new audience that doesn't normally pay attention to issues of sustainability or the environment, as well as information on wildlife. Our table will feature information about wildlife, a "sustainable fashion pledge," and materials on upcoming projects/campaigns we are working on.
Earth Club +Website
The purpose of Earth Club is to plan and execute projects that encourage environmental leadership on campus and in the UW community, including Earth Day. We also promote fellowship among UW students who care about the environment by holding events, volunteering in the community, participating in recreational outings, and hosting guest speakers to encourage education of environmental ideas and issues.
EcoReps +Website
Through peer-to-peer education, EcoReps promote sustainable behaviors throughout the campus community.
Engineers without Borders +Website
Our goal as an RSO is to provide engineering advice and designs to communities in need.
Feelgood UW +Website
Feelgood strives to sustainably end world hunger in our lifetime one grilled cheese at a time. 100% of our donations go to CHOICE Humanitarian who are a firm believer that creating sustainable food systems is key to ending global hunger and malnutrition. All our bread is local from The Bread Garden in Federal Way, and our cheese is from Organic Valley making every grilled cheese from our stand good for you and our planet!
Friends of Yesler Swamp +Website
The Yesler Swamp Project is a student led environmental restoration effort that supports the UW Botanic Gardens, Seattle Sustainable Forest Initiative, and the Friends of Yesler Swamp Non-Profit.
Husky Sustainable Storms +Website
Installing a bioswale north of the Law Building (CSF Project).
Real Food Challenge +Website
UW Real Food Challenge is a registered student organization at the University of Washington working to bring more 'real food' to the UW campus. Our vision is to bring about institutional change by having our university president sign a commitment to shift at least 20% of the UW campus food budget away from industrial farms and processed products to local/community-based, fair, ecologically sound, and humane food sources — what we call 'real food' — by 2020. It is also our goal to create an engaged and educated campus community centered around real food. We exist as a part of a national campaign that leverages the power of youth and universities to create a healthy, fair, and sustainable food system.
Rethink
Rethink is sustainability. Our goal with this new RSO is to bring together students who share a common interest in preserving the environment, as well as foster innovative new ideas and solutions to the ever-burgeoning problems that face our planet's energy needs, ecosystems, and future. While Rethink will be housed under the Foster Business School, it is meant to be as interdisciplinary as possible, drawing from a wide variety of majors and backgrounds.
SAGE (Student Association for Green Environments) +Website
SAGE is a campus club composed of students within the Program on the Environment. We focus on raising awareness of environmental issues throughout campus, as well as community building within the department.
Student Food Cooperative +Website
The Student Food Cooperative seeks to build a supportive community of engaged, empowered students through education about conscious consumption and their right to access nutritious, ethically-produced, and affordable food on campus.
The University of Washington Chapter of The Wildlife Society 
The UW Chapter of The Wildlife Society fundraises for wildlife conservation, which helps sustain the proper amounts of wildlife in different areas of the world. Proper amounts of wildlife create healthy ecosystems. Healthy ecosystems allow sustainable living to be more attainable.
The UW Farm +Website
Everybody eats, everyday. The UW Farm strives to educate the UW community about sustainable agriculture, teach students about how to grow food in the city, while encouraging students to think critically about our current and future food systems.
UW Solar +Website
Installing Solar panels on Mercer Hall (CSF Project)
WashPIRG (partnered with Environment Washington) +Website
WashPIRG is committed to educating students and the public about Washington's solar energy potential and increasing it's use to 10% by 2020 through student activism and lobbying!
University Groups
UW Botanic Gardens +Website
The University of Washington Botanic Gardens was established in 2005 to unite the gardens and programs of the Washington Park Arboretum and Center for Urban Horticulture. As part of the School of Environmental and Forest Sciences and College of the Environment, UW Botanic Gardens is an international hub for plant science and ecosystem research, teaching, and stewardship. The nationally renowned living plant collection contains over 10,000 specimens, located around the shoreline of Union Bay on Lake Washington.
UW Campus Grounds Management +Website
*Grounds Management has implemented a green waste composting program, which began composting operations in October 2013. A mix of post-consumer coffee grounds from campus locations and green leaf waste from campus trees are diverted from the green waste stream and turned into compost. Once the compost product is completed, it becomes an organic soil amendment for use in the campus landscape beds.
*UW Grounds maintains a salvage wood and arborist chip program to divert additional green waste from the waste stream.
*The department adheres to an Integrated Pest Management Plan for decreasing reliance on chemical control of pests.
UW Creative Communications/Mailing Services +Website
In Mailing Services- a fleet of hybred electric trucks for deliveries. Also, ongoing efforts to reduce junk mail on campus, as well as inform campus users how to enroll in programs to remove their names from junk mail distribution. Overall in Creative Communications, promote efforts to use sustainable papers across campus.
Environmental Health and Safety  +Website
Environmental Health and Safety manages lab chemicals, biohazards, hazardous waste, and radioactive waste on campus. 
Husky Grind +Website
Husky Grind is about more than providing a quality cup of coffee. We develop our flavor profiles by small-batch roasting on campus, and the rest of our beans are prepared locally by Seven Coffee Roasters. Origin cards let you know exactly where our beans come from including the country, farm, exporter and certifications. Single-origin practices follow the traditions of specialty brewers, letting you experience the character and subtleties in a particular region's crop. So drop in and warm up at your friendly neighborhood Husky Grind. Husky Grind also partners with design and agricultural programs on campus for coffee-related special events and seminars.
UW Recycling +Website
UW Recycling serves as a leader in sustainability by providing recycling, composting and solid waste solutions to University students, faculty and staff. We provide recycling and waste collection services to promote a safe and clean campus environment. We promote maximum recycling and encourage
minimum waste generation through education and outreach. Together we can achieve our waste diversion goal of 70% by 2020!
UW Sustainability +Website
UW Sustainability is a central source for information and resources regarding sustainability practices and programs at the University of Washington.
UW Transportation Services +Website
Through U-PASS, bicycling, walking, carpooling, and vanpooling programs and benefits, Transportation Services helps students, staff, and faculty make greener transportation choices for their commute to campus. Eight out of ten trips to campus are not drive alone. Shuttles and a fuel efficient University fleet help people get around campus and beyond during the day in greener ways as well.
University Partners
Essential Baking Company +Website
The Essential Baking Company was founded in 1994, and sells its signature breads all over western Washington. The bakery uses no synthetic additives or genetically modified organisms and its delivery fleet runs on biodiesel. Certified organic; organic farming supports healthy communities, biodiversity and natural resources, now and for the future.
---
UW Earth Club
UW Green Tea Party
UW Environmental Stewardship & Sustainability
---
If you are interested in volunteering at this year's Earth Day Celebration, please contact Marina at envsust1@uw.edu.
---
If you have questions or would like to be involved in this year's Earth Day Celebration, please contact Marina at envsust1@uw.edu.
---
---