UW Executive Order Number 13, Environmental Stewardship and Sustainability, was approved by President Michael Young on August 30, 2012, and has been reviewed by the Faculty Senate, Board of Deans, the Environmental Stewardship Committee and the policy sub-teams. The Order, an umbrella statement confirming the UW's longstanding commitment to sustainability, will serve as a guiding principle for future sustainability policy development and pursuit of the UW's Climate Action Plan goals and objectives. 

Below is the Executive Order, which can also be seen in the UW Policy Directory.
1.  Background

Environmental stewardship and sustainability are very important to the University's mission. The University's legacy to the future includes establishing programs that excel in environmental education and guiding investments that optimize the living and built campus environments. The University adopted a Climate Action Plan in 2009, setting out broad goals and strategies and proposed actions to take the University forward.

2.  Policy

The University of Washington will strive to be a model of environmental stewardship and sustainability by identifying and supporting efficient, cost-effective, sustainable practices in all its operations. These efforts will include reducing the University's use of energy, shifting to renewable energy sources, and decreasing its emission of greenhouse gases and other harmful materials. The University will reduce its consumption of materials, shift to renewably-produced materials, and increase the reuse, recycling, and composting of these materials, including food waste. The University will use the power of its research and teaching to develop solutions to environmental challenges and promote ecological knowledge and awareness. The University will be a leader in implementing best practices and will demonstrate flexibility in adapting to new information, changing approaches, and emerging technologies. The scope of these efforts will encompass all University operations, including: the planning, design, construction, and performance monitoring of facilities; user behaviors and activities in areas such as commuting, travel, land use, and information technology; and the overall cycle of procurement, consumption, and disposal of commodities.

3.  Accountability

The Environmental Stewardship Committee shall provide periodic reports to the President and Board of Regents reviewing progress toward these policy objectives.

 

4.  Scope of Policy and Variances

This policy applies to all University of Washington departments, offices, and units at the Seattle, Bothell, and Tacoma campuses and medical centers. If the environmental and business trade-offs of a particular action cannot be resolved within a particular unit despite exploring all available and reasonable resources, the conflict will be brought to the Environmental Stewardship Committee for review and assistance in finding a resolution.

August 30, 2012.
---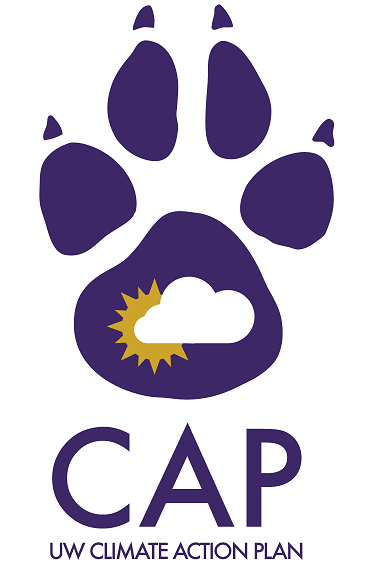 The Climate Action Plan recommends that the Environmental Stewardship Committee leads the development and adoption of sustainability policies and priorities (Section 7.1). Executive Order No. 13 gives the Environmental Stewardship Committee the accountability of meeting this Climate Action Plan goal.