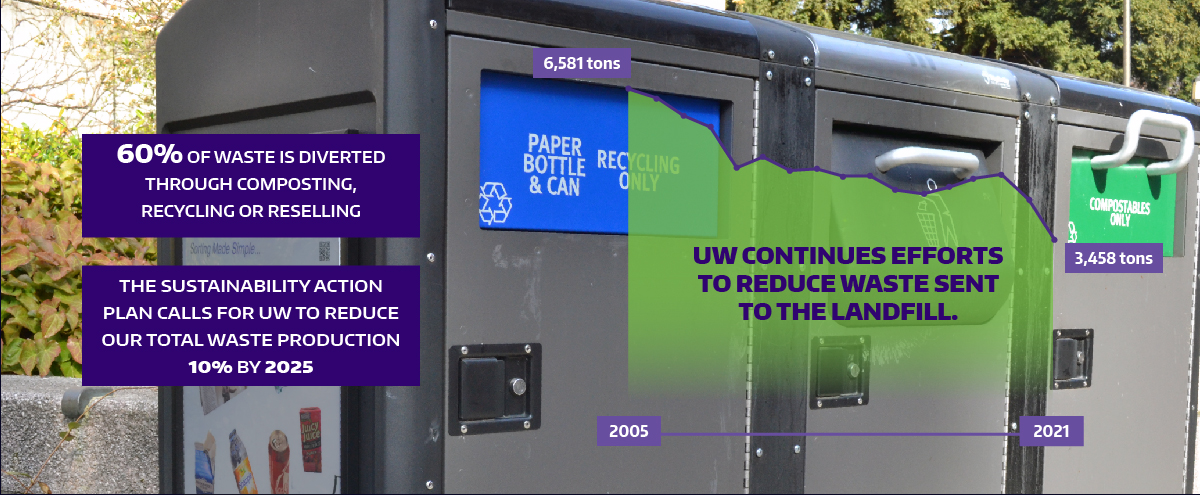 The University of Washington is committed to keeping as much waste as possible out of landfills through recycling, composting, reuse and waste reduction solutions. By diverting waste from the landfill, the UW benefits financially and environmentally. Reusing or strategic purchasing reduces the amount of waste generated, and proper recycling or composting allows discarded materials to find a new use. Sending materials to the landfill creates detrimental methane emissions, as well as being a more costly option. All of UW's landfill waste (along with other waste from the city of Seattle) is transported by train to a landfill more than 300 miles away.
In 2018, the UW commissioned a full waste characterization study to get in-depth details on the composition of our campus waste streams.
The UW has a goal of reducing our total waste 10% by 2025. UW Recycling offers many educational and outreach materials to help campus reach this goal, including in-person Trash Talks.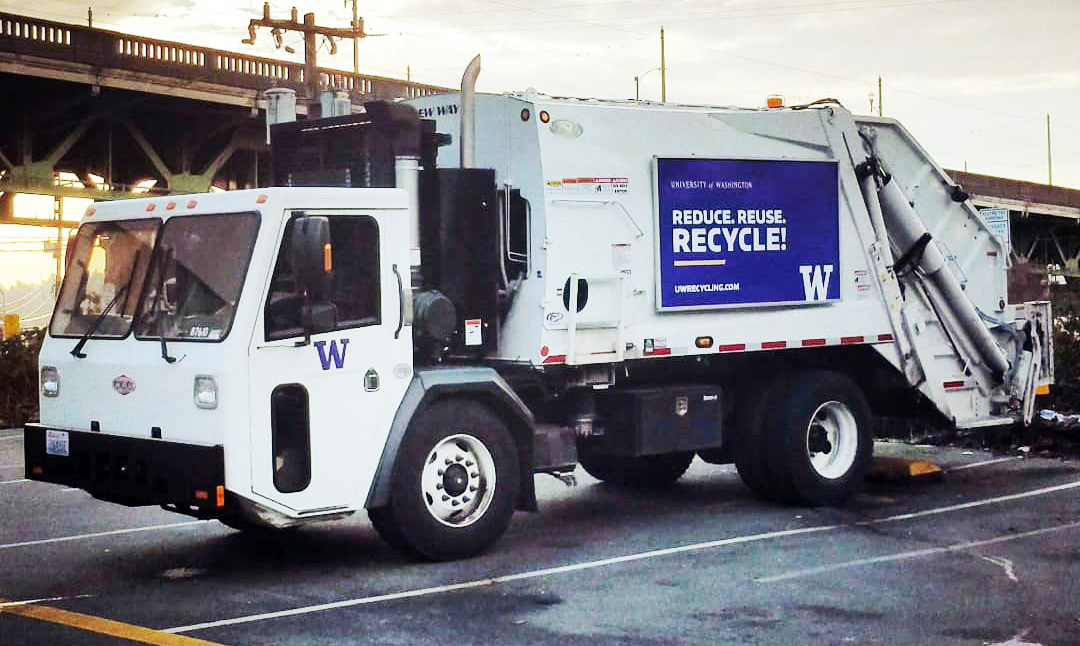 What can I do?
UW waste data