Friday April 20, 2012
University of Washington Seattle, Red Square
The UW Earth Day Celebration brings students, faculty, staff, and community members together to celebrate the environmental stewardship and sustainability efforts across campus. Groups can share information about their mission, educate others about their area of environmental focus, and encourage others to get involved.
UW Earth Club is collaborating with a committee to plan this event. UW will be celebrating Earth Day on Friday April 20th as a part of HuskyFest, a three day celebration in honor of UW's 150th anniversary.
Facebook
RSVP on Facebook

On this page:
Event schedule
Additional programs
Speakers & performers
Exhibitors
Planning committee
Volunteer
Contact
Sponsors
---
Event Schedule: 10:00 AM - 2:00 PM
10:00 - 11:00 Music from local hip hop artists Th3rdz and Grayskul
11:00 - 11:05 Opening Speaker Lisa Graumlich, UW College of the Environment
11:05 - 11:30 Keynote Speaker Sarah Hodgdon, Sierra Club
11:30 - 11:40 UW President Michael Young
11:40 - 11:55 Husky Green Awards presented by Ruth Johnston
11:55 - 12:00 Campus Clean Up winners
12:00 - 2:00 Music from The Physics and Grynch
2:00 - 2:30 Trashion (Fashion) Show 
2:30 - 2:45 Climate Change Spoken Word, Sameer Ranade
---
Additional Programs
April 11th - UW Trash In, Red Square, 10:00 AM - 2:00 PM, RSVP to recycle@uw.edu
April 16th - Meatless Monday, Eleven 01 and McMahon 8 dining services
April 17th - Real Food Focus, Lander Hall Room L-132, 5:30 PM - 6:30 PM, more
HuskyFest - April 19 - 21, 2012, UW Campus
April 19th - Campus Clean Up, Paccar Hall, 12:30 PM - 2:30 PM, RSVP on Facebook
UW Bothell Earth Day Celebration, UW Bothell, 10:00 AM - 6:30 PM, see more on Facebook
UW EcoCAR 2, Red Square, 10:00 AM - 3:30 PM, more
Solar Car Races, Red Square, 10:00 AM - 4:00 PM, more
Greenhouse Tour, Greenhouse, 10:30 AM, more
UW Medicinal Herb Garden Tour, meet at the Greenhouse, 12:30 PM, more
UW Farm Tour, meet at the Greenhouse, 2:30 PM, more
April 21st - College of the Environment Open House, Johnson Hall Courtyard, 10:00 AM - 2:00 PM, more
UW EcoCAR 2, Red Square, 10:00 AM - 3:30 PM, more
Poplar Open House, Poplar Hall, 10:00 AM - 2:00 PM, more
Solar Car Races, Red Square, 10:00 AM - 4:00 PM, more
Greenhouse Tour, Greenhouse, 10:30 AM, more
Ethics and Climate Change, Savery 162, 10:30 AM - 11:00 AM, more
UW Medicinal Herb Garden Tour, meet at the Greenhouse, 12:30 PM, more
Conservation K9 Demonstration, The Quad, 1:30 PM, more
UW Farm Tour, meet at the Greenhouse, 2:30 PM, more
---
Speakers & Performers
Lisa Graumlich, Dean of the College of the Environment
As College of the Environment Dean, Lisa Graumlich, former Director of the University of Arizona's School of Natural Resources and the Environment, leads a college with 1,400 students, 11 core units and 185 faculty members. That's more faculty than the environmental schools at Duke, Michigan and Yale combined.
Approved by the UW regents in June 2008, courses were offered under the new college for the first time in the of fall 2009. Units of the college are focused on areas such as natural resources, climate, Earth sciences, oceanography and sustainability. They received more than $74 million in grants and funding and more than $20 million in private support in fiscal year 2009.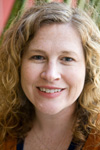 Sarah Hodgdon, Conservation Director for the Sierra Club
As conservation director for Sierra Club, Sarah Hodgdon oversees the organization's national campaigns and programs including the Beyond Coal, Beyond Oil, and Resilient Habitats campaigns. She also manages the organization's federal lobbyists, organizers, lawyers as well as the programs dedicated to partnerships with labor, environmental justice groups, and youth. Finally, she is responsible for the organization's outings programs.
Hodgdon was recently part of the team that landed a $50 million grant from Bloomberg Philanthropies and has been at the helm of the organization's plan to double the size of the staff and activists committed to replacing as much as a third of the nation's coal plants with clean energy by 2020. Prior to joining the Sierra Club, she was executive director of Dogwood Alliance, a North Carolina based forest protection organization from 2000-2006. Sarah is a graduate of the 1994 class of Green Corps, the field school for environmental organizing. 
University of Washington President Michael Young
Michael K. Young became President of the University of Washington on July 1, 2011. Also a tenured Professor of Law, President Young has a distinguished record as an academic leader with broad experience in public service and diplomacy. As UW President, he leads the nation's top public university (2nd among all universities) in attracting federal research funding. 
Husky Green Award Presenter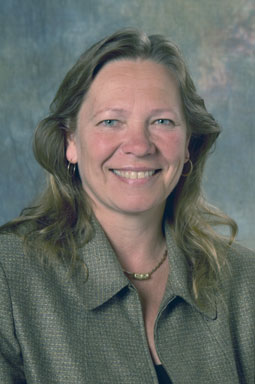 Ruth Johnston, AVP Environmental Stewardship & Sustainability
Ruth Johnston, Ph.D. works at the University of Washington as Associate Vice President for Strategy Management in Finance & Facilities. In this role, Dr. Johnston leads 1500 employees in developing strategy, metrics, leadership and staff, along with marketing and communication of university administrative services. She is also responsible for the administratively-focused UW Environmental Stewardship and Sustainability Office and for the UW's Business Diversity Program. She has a B.A. in Social Sciences/Counseling Psychology, an M.A. in Human Relations, and a Ph.D. in Organization Development and Higher Education. Her areas of interest are in leading and implementing change, strategic planning, leadership and staff development, measuring performance, and organization development. 
Performers:
---
Exhibitors
Student Groups
Campus Sustainability Fund - The Campus Sustainability Fund (CSF) is a student-funded and student-run grant-making fund at the University of Washington - Seattle dedicated to student leadership, campus sustainability, and collaboration among the entire campus community. Students, staff, and faculty are encouraged to submit project ideas to make the UW-Seattle campus more environmentally sustainable. The CSF has since funded an expansion of the UW Student Farm, a new Biodiversity Green Wall on Gould Hall, a future stormwater bioswale and many others. You can check out the CSF at www.csf.washington.edu.

College Greens - A student organization which works on environmental and social justice issues. We are currently trying to pass a coal resolution for the University of Washington. And, we are organizing our annual spring film series held in May. One of the movies featured will be The Last Mountain, a documentary on the mining and export of coal.

Earth Club - UW Chapter - The purpose of Earth Club is to plan and execute projects that encourage environmental stewardship on campus and in the UW community, including Earth Day. We also promote fellowship among UW students who care about the environment by holding events, volunteering in the community, participating in recreational outings, and hosting guest speakers to encourage education of environmental ideas and issues.
Eco-Reps at the University of Washington - Eco-reps are students who actively engage their peers to promote and encourage sustainable behavior. Eco-Reps will work in alignment with the UW Environmental Policy statement and the Climate Action Plan goals to decrease UW's environmental impact.
Husky Sustainable Storms - Husky Sustainable Storms is a project working to install a Bioswale here at the University of Washington to help mitigate some of the tremendous amount of stormwater that collects pollutants from our campus' surfaces and carries them into our natural waterways.

RAPOI, Inc. - Reusable, Recyclable, And Proud Of It. Handmade reusable lunch bags designed by UW student Christina Heinlen.

Real Food Challenge at UW - We are students working towards responsible food sourcing in campus dining halls. We qualify food products as "Real Food" with four criteria: ecologically sound, human to animals, socially just, supporting the local community and economy. We focus on the first criterion in our celebration of Earth Day.

SAGE (Student Association for Green Environments) - A UW student organization working to build a student community in the Program on the Environment through events, networking, and environmental stewardship. While this community is relatively new, SAGE prides itself on sharing ideas and promotion sustainable practices throughout the University of Washington campus. 
SEED - SEED operates as a student voice for sustainability within the residence halls. Focusing on issues ranging from composting, to recycling, to gardening, we urge all students to take part and make their opinions heard.

UW EcoCAR2 - Representing the University of Washington, we are a team of engineering, business, and art students competing in the U.S. Department of Energy and General Motors sponsored EcoCAR 2 competition. Our team will develop a "through-the-road," plug-in hybrid vehicle power train for a donated 2013 Chevrolet Malibu. Over the next three years, we will model the vehicle and potential drive train architecture, build a showroom quality hybrid vehicle, and launch an exhaustive outreach program intended to educate consumers on green vehicle technology.

UW Farm - The UW Farm is a place for students to experience and experiment with sustainable urban agriculture, be part of an environmentally aware community, and learn to think carefully about their food choices. We are also in the middle of an initiative to sell our food to HFS, thereby helping localize our campus food stream!

UW Student Food Cooperative - We are first and foremost a group of students concerned about the environmental, social, economic and health impacts of our agro-food system. UWSFC members are a diverse group of students from a wide variety of disciplines who've come together because we share a passion for improving our own health and the health of our planet.

WashPIRG - UW Chapter - We are a registered student organization on campus that works on many green issues, including banning plastic bags in WA and educating the community about energy use and its effects on the environment. We work to increase sustainability on a campus and community level. We helped create the Campus Sustainability Fund at UW.
UW Departments
Burke Museum - The Burke Museum creates a better understanding of the world and our place in it. The Burke is home to world-class collections in biology, anthropology, and geology, all of which play an important role in research leading to new discoveries that change the way we think. The Burke is always FREE with UW ID and offers many opportunities for students, including internships, volunteer and workstudy positions, and evening events exclusively for UW students. 

Conservation Magazine - Features cutting-edge independent science journalism covering bold solutions to tough environmental problems. Breaking free of the doom-and-gloom paradigm of many environmental stories, we explore a diversity of topics from novel angles without preaching, pleading, or bias. Our stories are available online and in print (on Forest Stewardship Council responsibly-sourced paper).

UW Carlson Center - The Carlson Center does a lot of work to help students get real world learning experiences about the things they are learning about in their classes by providing service learning opportunities from community organizations around Seattle that best fit what they are doing in their classes. At this Earth Day event on April 20th we will be compiling and advertising a number of volunteer opportunities with local community organizations that will take place on Earth Day the 21st. 

UW College of Built Environments - The College of Built Environments is committed to understanding, preserving, and enriching our built and natural environments. This includes extensive coursework and research in the area of sustainability throughout our programs in Architecture, Landscape Architecture, Construction Management, and Urban Design & Planning.

UW College of the Environment - Rapidly changing interactions between the Earth's environment and human activities drive the research and teaching at the University of Washington's College of the Environment. By connecting some of the world's leading educators and researchers with students, practitioners, and citizens, the College cultivates communities who work with and learn from each other as they tackle the environmental challenges of the 21st century.

UW Commuter Services - Commuter Services serves the University community by providing information and access to dependable and sustainable commuting options. We encourage active transportation as well as working to eliminate the need for drive-alone trips to and around campus. 

UW Custodial Services - Using eco-friendly products and technology that combines maximum cleanliness with green practices.

UW Environmental Innovation Challenge, Center for Entrepreneurship - The UW EIC is an annual cleantech competition produced by the Foster School of Business Center for Innovation and Entrepreneurship, in partnership with the Colleges of Engineering and The Environment. Teams of cross-disciplined students identify an environmental problem, demonstrate a solution that has a defined market opportunity, and has a potential for impact.

UW Environmental Stewardship & Sustainability - Our office promotes environmental sustainability by engaging and connecting members of the UW community. We are a central point of contact for sustainability at the University of Washington.
UW Grounds Management - We have received two CSF grants for projects that are in the works. We also implement sustainable strategies in our general operations.

UW Mailing Services - Creative Communications -

 We operate a full fleet of Hybrid/Electric Mail Trucks (drastically reducing C02 emissions and fuel usage), provide a Junk & Misaddressed Mail Reduction Program for campus, and recycle all of our mail paper waste. We offer transit Messaging Program on our Mail Trucks as another sustainable way to advertise UW programs without the need to always print. We offer free consultation services to showcase ways to reduce mail waste and produce more effective mailing with less materials and perform address cleansing to eliminate incorrect or bad addresses to further reduce unnecessary paper usage.
UW Recycling -

 UW Recycling serves as a leader in sustainability by providing recycling and solid waste solutions to University students, faculty and staff, and the global community. We provide recycling and waste collection services to promote a safe and clean campus environment. We promote maximum recycling and encourage minimum waste generation through education and outreach.
UW Surplus - UW Surplus takes in over 50k items per year from all UW departments & medical facilities and either sells, auctions, or recycles the greatest percentage of what comes in. We are proud to support the UW's green, sustainable initiatives on a daily basis as we promote a culture of reuse-repurpose-recycle while letting the public get some great deals!
External Groups
Blazing Bagels - 100% local farmed, Shepherd's Grain flour is used in all our bagel, pastry and bread products.

Cedar Grove - Cedar Grove collects and receive organic waste to transform it in compost. By composting organic waste we preserve space in the landfill, reduce the need of man made fertilizer, return nutrients to soil and prevent methane emissions from decomposition in the landfill. We also service UW.

FUZE - Coca-Cola envisions a world in which our packaging is seen as a valuable resource for future use. We are making this vision a reality by creating value at every stage of the packaging lifecycle, through efforts to reduce, recover and reuse. Coca-Cola packaging, designed to deliver high-quality products safely to customers and consumers, is made almost entirely from materials that can be recycled and reused.

Green Mountain Coffee Roasters - Our goal is to provide you with an extraordinary coffee experience that's environmentally sound, socially just, and undeniably delicious. By delivering the ultimate coffee experience, we hope to inspire others to view business as a partner and contributor in the global effort to create long-term solutions and sustainability for people and ecosystems worldwide. 

Honest Tea - Honest Tea seeks to create and promote great-tasting, truly healthy, organic beverages. We strive to grow our business with the same honesty and integrity we use to craft our products, with sustainability great taste for all. We value diversity in the workplace and intend to become a visible presence in the communities where our products are sold. When presented with a purchasing decision between two financially comparable alternatives, we will attempt to choose the option that better addresses the needs of economically disadvantaged communities. A commitment to social responsibility is central to Honest Tea's identity and purpose. The company strives for authenticity, integrity and purity, in our products and in the way we do business. In addition to creating a healthy alternative beverage with a lot less sugar than most bottled drinks, Honest Tea seeks to create honest relationships with our employees, suppliers, customers and with the communities in which we do business.

Medosweet Farms - Medosweet Farms dairy products are sourced from local dairies in Western Washington and are delivered fresh to our customers each Monday through Saturday. While some dairy companies choose to deliver their milk in corrugated cardboard boxes, Medosweet packs our fresh dairy products in reusable milk crates that can be returned to the dairy and reused hundreds of times. Our Medosweet milk, cream and butter are certified as "rBST / hormone free" ensuring that our customers are receiving the finest and freshest dairy products available in the Pacific Northwest.

Norpac Foods - Norpac has 9 guiding principles that we adhere to when our local (Oregon) Co-op Farmer Member Vegetable Growers grow our 'Food Alliance Certified Sustainable' vegetables. 

NOS Energy Drink - Coca-Cola envisions a world in which our packaging is seen as a valuable resource for future use. We are making this vision a reality by creating value at every stage of the packaging lifecycle, through efforts to reduce, recover and reuse. Coca-Cola packaging, designed to deliver high-quality products safely to customers and consumers, is made almost entirely from materials that can be recycled and reused.

PINKS Original Bakery - We use 100% Shepherd's Grain Flour on our pastries.

Pleasant Valley Farms - Keeping local farming healthy by supporting sustainable agriculture. We are part of an ongoing effort to preserve agriculture in our area by supporting local farmers. Creating a premier lineup of pickles, relish and sauerkraut by bringing locally grown cucumber and cabbage crops to market, Pleasant Valley Farms takes pride in the part we play in preserving our regions' environment and heritage. Placing our fermentation facility in the heart of the world's best cucumber and cabbage growing region enables us to maintain our superb quality from the fields to the finished product. 

Seattle Public Utilities - Restore Our Waters - Restore Our Waters is the City of Seattle's commitment to take actions and promote partnerships that protect and improve our creeks, lakes, the Duwamish River and Puget Sound. We do this by providing educational materials, and getting people involved in any number of activities, including: caring for creeks, stenciling storm drains, and getting involved with Puget Sound Starts Here. For more information please visit our website at: www.seattle.gov/restoreourwaters.

Sierra Club - America's largest and most influential grassroots environmental organization. Inspired by nature, we are 1.4 million of your friends and neighbors, working together to protect our communities and the planet.

Stewardship Partners - Stewardship Partners works with land owners to create sustainable land management solutions. We have worked with the UW and our Salmon Safe program to certify the campus and recognize it's efforts in stormwater management, pesticide reduction, irrigation control, and other practices that make the campus a leader in sustainability. I also recently worked with students in a seminar to develop projects focused on sustainable water solutions on campus.

The Essential Baking Co. - First wholesale food supplier to fuel delivery fleet with Biodiesel. In our bakery, we compost and recycle whenever possible. Our breads have always been Certified Organic. We source local, ingredients whenever possible. We endeavor to improve our sustainability thru utilizing compostable packaging; currently researching recycling heat from our oven chimneys to to heat our building.

Theo Chocolate - As the first bean- to- bar maker of organic, Fair Trade and Fair for Life certified chocolate in the United States, Theo Chocolate is founded on the belief that all life on our planet is interconnected. This understanding is reflected in the company's firm commitment to making the finest quality chocolate products using only organic and fair trade certified ingredients, while actively partnering with farmers and engaging their own community. Theo controls and executes the entire manufacturing process from bean sourcing to final molding process, demonstrating their innovation, passion and integrity every step of the way.

Total Reclaim/ Ecolights Northwest - Total Reclaim is a largest electronics recycler in the northwest. Ecolights is the only recycler of Fluorescent lamps in the State of Washington. Both Companies are 100% Recycle No Landfill.

Vitamin Water - Coca-Cola envisions a world in which our packaging is seen as a valuable resource for future use. We are making this vision a reality by creating value at every stage of the packaging lifecycle, through efforts to reduce, recover and reuse. Coca-Cola packaging, designed to deliver high-quality products safely to customers and consumers, is made almost entirely from materials that can be recycled and reused.

Waste Management - Drawing on our resources and experience, we actively pursue projects and initiatives that benefit the waste industry, the communities we serve and the environment. Waste Management uses waste to create enough energy to power more than 1 million homes every year. By 2020, we expect to double that output, creating enough energy to power more than 2 million homes. As North America's largest recycler, Waste Management managed more than 7 million tons of recyclable commodities in 2009. By the year 2020, we expect to increase the amount of material we manage to more than 20 million tons per year. By the end of 2009, Waste Management had 119 landfill-gas-to-energy projects producing 540 megawatts of power, the equivalent of powering approximately 400,000 homes. At the end of 2009, we had more than 800 natural gas-powered trucks in our fleet, with plans to add 200 more in 2010. During the year, we also used technology to reduce the fuel burn of every truck in our fleet. When fully implemented, this is expected to save 9 million gallons of fuel per year. Our wholly owned subsidiary Wheelabrator Technologies owns or operates 16 waste-to-energy plants and five independent power production facilities in the U.S. that generate enough energy to power more than 900,000 homes. 

Western Foodservice Marketing/Krusteaz - Krusteaz/Shephards Grain mixes are made with Sustainably grown Shephards Grain Wheat that is grown in the northwest. 

Wilcox Farms - Wilcox Farms is a local, 4th generation, family owned specialty egg company. We are the first egg company to be Food Alliance(please visit their website at foodalliance.org) certified. We are also Humane Farm Animal Care, Oregon Tilth, and Salmon Safe certified. Our focus and committment are cage free and organic egg products.

Zero Waste Washington - Our Mission and Vision: Zero Waste Washington protects people and our natural world by advocating for products designed and produced to be healthy, safe, and continually recycled and reused. We are the public's voice for zero waste. We envision a just and sustainable world where society responsibly produces, consumes and recycles. Our Strategy: Zero Waste Washington uses three main strategies to achieve our mission: 1) Advocating policy changes for products and materials at the local, regional, and state levels; 2) Engaging citizens in driving system changes; and 3) Implementing pilot projects to demonstrate that the desired change is possible.

Zipcar - 

We are changing the way people think about consumption. We care deeply about our world and impact on the environment. We offer a practical and actionable example of sustainable living that decreases the adverse effects of transportation.
---
Planning Committee 
Members of UW Earth Club, UW SEED, UW Environmental Stewardship & Sustainability office, UW Recycling, UW Housing & Food Services, UW Program on the Environment are working in partnership with UW Marketing's HuskyFest Planning Committee to prepare the events for Earth Day 2012. If you are a student and would like to get involved in the planning, please contact Earth Club at uwearth@uw.edu
---
Volunteer
We are no longer seeking volunteers for Earth Day 2012.
---
Contact
At this time, any questions or ideas regarding Earth Day 2012 should be directed to oess@uw.edu.
---
Sponsors
Thank you to our event sponsors