The University of Washington is starting a process to fully decarbonize the Seattle campus. This Energy Transformation strategy will modernize and electrify the on-campus power plant, along with campus-wide energy efficiency efforts and more.
Our electricity consumption on campus has remained relatively steady even as our campus population has grown. The UW Facilities Services' Energy Resource Conservation team has worked to make this happen. They have conducted energy audits for 12 million square feet on campus. In 2013 to 2017 alone, the program avoided 2,372 MgC02e and saved $5,660,593 in utility costs.
The University of Washington purchases our electricity from Seattle City Light (SCL). This electricity is generated from a combination of sources, but the largest source by far is hydropower. We also generate a small, but growing, amount of electricity on campus with solar arrays, many of which were funded or championed by students.
By reducing our energy requirements, programs such as this also help the UW achieve our carbon emission goals. The UW's Sustainability Action Plan calls for us to lower our energy usage intensity 15% by 2025.
Learn more
Energy data at UW
Solar power locations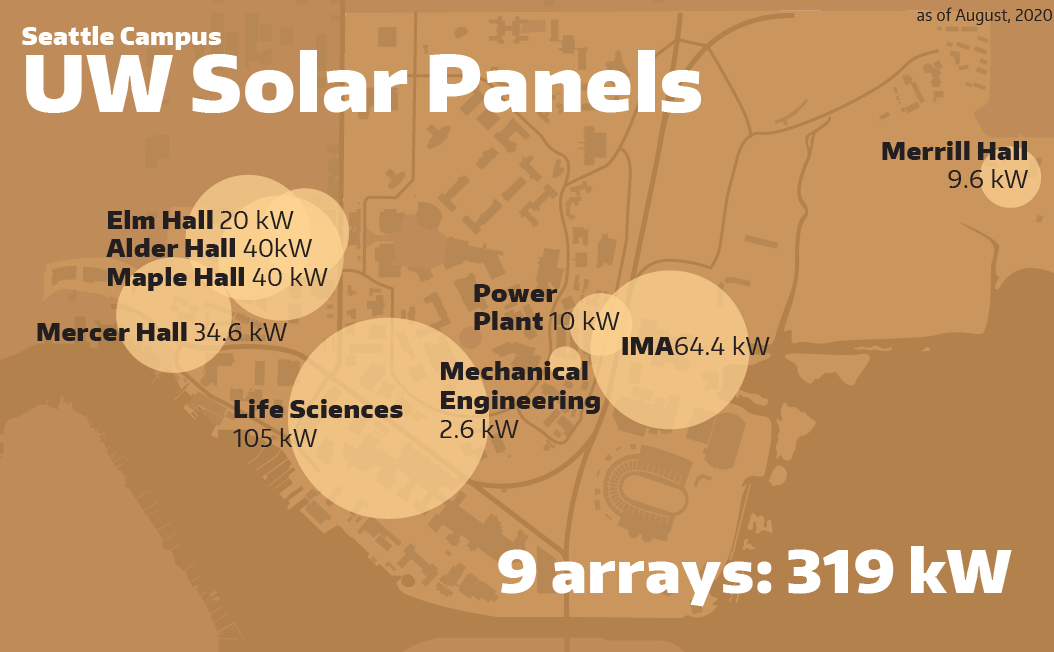 UW Power Plant