At UW, sustainability is in our nature. In addition to having many students, faculty, and staff across our campuses doing research and developing new technologies in the area of renewable energy, we want to make sure that we are doing our best to use more renewable energy across UW.
Another Solar Array Please (ASAP) is a program of UW Sustainability to support efforts to expand renewable energy on our UW Campuses. Expanding our renewable energy efforts not only has the potential to reduce costs long-term, it is part of doing a world of good right here at UW by helping us meet our Climate Action Plan (CAP) goals for reducing greenhouse gas emissions: a 15% reduction from 2005 levels by 2020, a 36% reduction 2035, and climate neutrality by 2050.
---
UW Solar has identified the first array to be funded: Array 001 - Mercer Court Addition.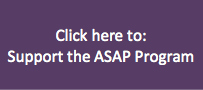 ---
How it works
Fifty percent of all money received in the ASAP program goes towards purchasing the next solar panel(s) for a project on one of the UW Campuses. UW Sustainability works directly with UW Solar to identify the next installation. Each time a panel is funded, a special web page is created listing that particular panel's funders. Each installed panel includes a mini-inverter so a panel's funders can see exactly how much energy their panel is producing. The other fifty percent supports a variety of activities that benefit the UW Climate Action Plan (CAP) such as special renewable energy projects, planting trees to shade-cool buildings, and/or campus outreach efforts.
Funding
Funding for this program comes from three sources:
Voluntary Offsets/Local Technologies (VOLT) Fund. UW-affiliated individuals and departments, as well as non-UW affiliated individuals, companies, organizations, agencies, etc. can make specific voluntary contributions to the VOLT Fund to balance or 'offset' professional and/or personal travel, as well as other professional and/or personal activities that result in carbon emissions. **Please note, the ASAP program and the VOLT Fund are not part of a formal offset trading program, although formal offsets may be purchased with these funds in the future. Suggested contribution amounts for travel offsets range from $5 for a domestic one way flight to $20+ for an international one way flight. Below are some examples possible voluntary contributions:

a UW employee may decide to make a voluntary& contribution to offset travel to a conference, vacation travel, or home energy usage.
A non-UW company may decide to make a voluntary contribution to offset their travel or some/all of their carbon emissions from their operations.
Click the support button below to make a donation to the VOLT Fund.

Combined Fund Drive (CFD). Contributions to the Washington State Combined Fund Drive (CFD) from UW faculty, staff, and by other state agency employees.
If you would like more information on the ASAP program, please contact UW Sustainability. **Note to UW faculty and staff: some federal and state-sponsored budgets are not able to pay for carbon offset fees at this time, please check with your sponsor for clarification.