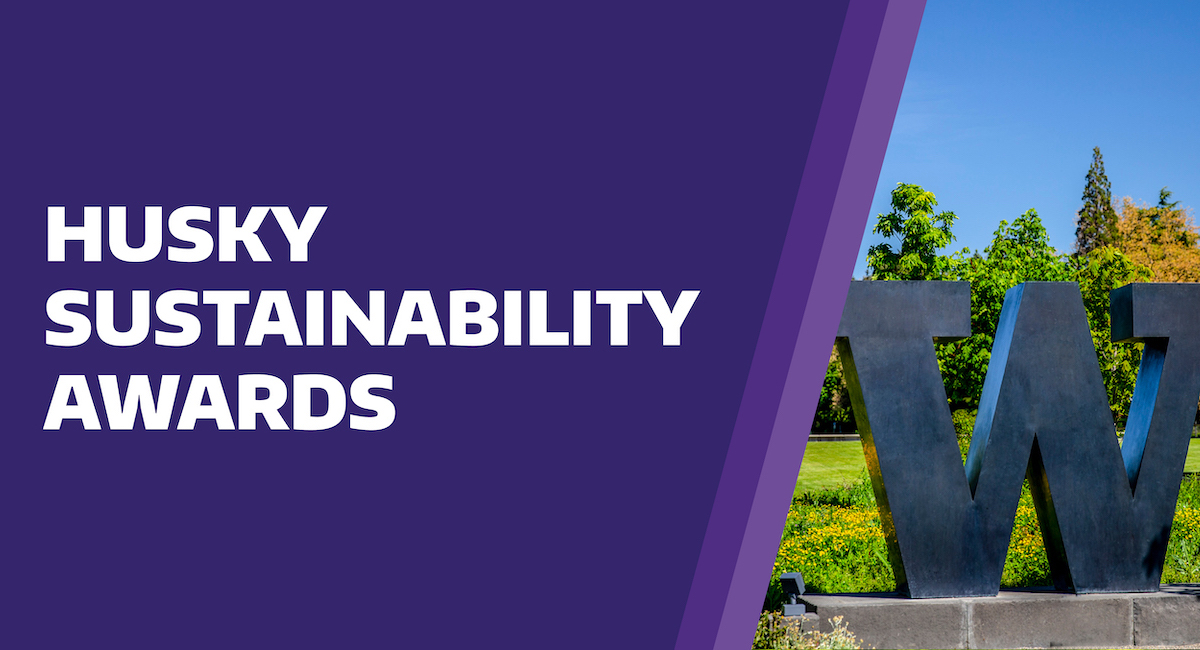 The 2023 winners have been announced! 
The 2023 winners will be recognized at a ceremony on May 9, 2023, at 3 p.m. in the Kane Hall Walker-Ames Room, followed by a reception with light snacks. Everyone is welcome to attend.
---
Please help us recognize the students, faculty, staff and groups who have made an impact for sustainability at the University of Washington.
In support of the UW's long-standing commitment to sustainability, the Husky Sustainability Awards recognize exemplary achievement of an individual or team from the UW community who have demonstrated leadership, initiative and dedication to campus sustainability.
Students, faculty, staff and groups from any of the UW campuses are eligible for the award, and any member of the UW community can submit a nomination.
The 2023 nomination deadline closed on April 7.
Previously known as the Husky Green Awards, several dozen students, faculty and staff have received recognition since the program began in 2010.  The Husky Sustainability Awards are sponsored by the Environmental Stewardship Committee, and are the only recognition program at the University which recognize a commitment to sustainability.
Award nomination criteria
Please note that the nomination criteria are designed to encourage participation and align with the University's commitment to practicing and promoting sustainability in conducting its teaching, research, and service missions as well as its facility operations in all campus locations. Please identify criteria that apply to the candidate/team.
Impact - Work that will have a lasting effect and create change at the University.
Leadership – Exemplary vision with developing, garnering support for and implementing a sustainability project. 
Initiative – Efforts far above and beyond normal duties to promote sustainability.
Dedication – Sustained effort over time to maximize impact, including efforts to build community support and involvement through awareness and outreach activities.
Nomination submissions should include a description of how an individual or team from the UW community demonstrated campus sustainability at the Seattle, Tacoma or Bothell campuses. When possible, please include descriptions of measurable outcomes resulting from the nominee's actions, as well as descriptions of collaborations and efforts to engage the broader community in sustainability efforts.