2014 Sustainability Summit
Oct. 22, 4-7 p.m. at Alder Commons
The Sustainability Summit is a centerpiece event of the SustainableUW Festival, held on national Campus Sustainability Day. The Summit features speakers from across the University of Washington for a discussion of sustainability, as well as a poster session on student environmental projects around campus. 
Introductory remarks:
Ana Mari Cauce, Univerity of Washington Provost
Ana Mari Cauce, Provost and Executive Vice President, joined the University of Washington faculty in 1986 as an Assistant Professor in the Department of Psychology after earning degrees in English and Psychology from the University of Miami in 1977, summa cum laude and with departmental honors, and a Ph.D. in Psychology, with a concentration in Child Clinical and Community Psychology from Yale University in 1984.
Provost Cauce is Professor of Psychology and American Ethnic Studies. She holds Adjunct Professor appointments in the Department of Gender, Women, and Sexuality Studies, and the College of Education. She has held numerous leadership positions at UW, including Director of the UW Honors Program, Chair of American Ethnic Studies, Chair of Psychology, Executive Vice Provost, and Dean of the College of Arts and Sciences.
Jeanne Yu, Director of Environmental Performance for Boeing Commercial Airplanes
Jeanne Yu is responsible for developing environmental strategy and ensuring current and future commercial products are environmentally progressive.
Yu led her team in developing sustainable biofuels for aviation, initiating the demonstration program strategy to fully engage industry, airlines, engine companies, regulatory agencies, and fuel producers. These efforts resulted in the adoption of the ASTM Fuel specification for biofuels, enabling a 50/50 blend with Jet A.
Previously, she served as senior manager for environmental product development, leading technology improvements for emissions and noise. Yu also led cabin environment strategy, developing pioneering technology to improve the cabin experience for both passengers and crew.
Huskies for Humanity Panel
4:30 p.m.
Deans and students from three University of Washington schools will address the theme, "Solving Grand Challenges," identifying the barriers to solving the largest issues regarding sustainability in various disciplines, and how we can start to address them.
College of the Enivronment
Dean Lisa Graumlich
Dr. Lisa J. Graumlich, Virginia and Prentice Bloedel Professor, is the inaugural Dean of the College of the Environment at the University of Washington. As Dean, she leads a College with unparalleled depth and breadth in environmental systems: from the forests to the seas and from the depths of the earth to the edges of the solar system. As a scholar, Graumlich pioneered the use of tree-ring data to understand long-term trends in climate, focusing on the mountains of western North America. She is actively engaged with a broad range of stakeholders to understand the impacts of climate change on wilderness and natural areas.
Hilary Palevsky
Hilary Palevsky is a fifth-year PhD student in the School of Oceanography, and an active participant in the Program on Climate Change. Her research investigates the role of the ocean in regulating global climate by absorbing carbon dioxide from the atmosphere. As part of this research, she has spent two and a half months at sea in the North Pacific on both scientific research vessels and Chinese container ships measuring dissolved gases in the surface ocean. Prior to beginning her graduate studies at UW, she spent a year studying the interactions between scientists, fishers and policy-makers in the North Atlantic cod fisheries as a Thomas J. Watson Fellow and two years teaching marine science to K-12 students on traditionally-rigged schooners in Long Island Sound.
Foster School of Business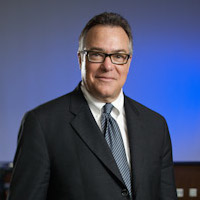 Dean James Jiambalvo
James Jiambalvo, dean of the University of Washington Michael G. Foster School of Business and Kirby L. Cramer Chair in Business Administration, joined the accounting faculty at the University of Washington after receiving a Ph.D. in accounting from The Ohio State University. A CPA, he has audit experience with the firm of Haskins and Sells (now Deloitte & Touche), and has served on the national academic advisory board of Deloitte & Touche LLP. Dean Jiambalvo has served as chairman of the UW Accounting Department and previously held the PricewaterhouseCoopers and Alumni Endowed Professorship.
Chris Metcalfe
Chris Metcalfe has experience across early stage finance, product marketing, and corporate strategy. He advises Pacific Northwest technology startups, is a co-founder of Context Relevant, former senior analyst at early stage venture capital firm Atlas Venture, and former senior product marketing manager for Isilon Systems (now part of EMC). Chris is president and co-founder of Korvata (which won the grand prize at the 2014 UW Environmental Innovation Challenge), a member of the Foster MBA Class of 2015, has bachelors degrees in computer science and economics from the University of Pennsylvania and a master's degree in Media Technology from the MIT Media Lab where he was a Motorola Fellow and member the 1999 Millennium Mt. Everest Expedition science team. For more info see: https://linkedin.com/in/chrismetcalfe/
School of Public Health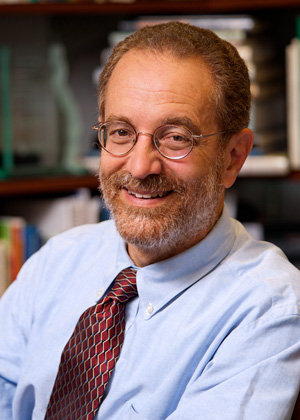 Dean Howard Frumkin
Howard Frumkin is Dean, and Professor of Environmental and Occupational Health Sciences, at the University of Washington School of Public Health. Dr. Frumkin is an internist, environmental and occupational medicine specialist, and epidemiologist, who has worked in academia and public service. From 2005 to 2010 he held leadership roles at the U.S. Centers for Disease Control and Prevention, first as director of the National Center for Environmental Health and Agency for Toxic Substances and Disease Registry (NCEH/ATSDR), and later as Special Assistant to the CDC Director for Climate Change and Health. During his tenure NCEH/ATSDR created programs in Climate Change and in Healthy Community Design; launched training programs for college students, doctoral students, and post-docs; expanded its Biomonitoring and Environmental Public Health Tracking programs; and launched its National Conversation on Public Health and Chemical Exposures. From 1990 to 2005, he was Professor and Chair of Environmental and Occupational Health at Emory University's Rollins School of Public Health and Professor of Medicine at Emory Medical School.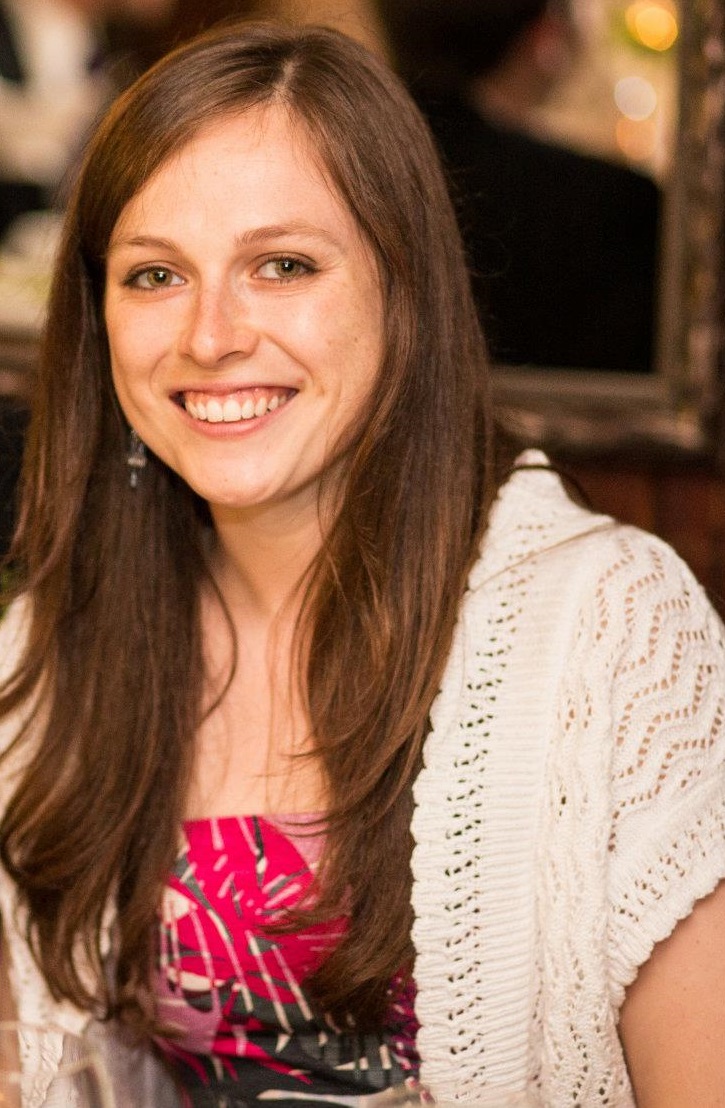 Jessica Levasseur
Jessica Levasseur is a second year Environmental Health MS student in the Department of Environmental and Occupational Health Sciences within the School of Public Health. Her master's thesis investigates the presence of certain flame retardants and phthalates on different surfaces in household environments to better characterize the role of dermal exposure to these chemicals in the home. Jessica graduated from Colby College with a degree in Chemistry and Biochemistry. Prior to joining the School of Public Health at UW, Jessica worked a variety of public health roles: as an educator in Nicaragua at a local domestic violence clinic, conducting laboratory research investigating the role of antibiotics in plant genetics, and in the development laboratories of a pharmaceutical company.
Panel Moderator: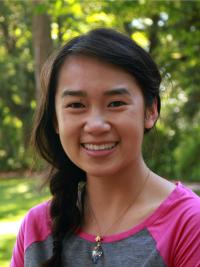 An Huynh
An Huynh is a senior studying Community, Environment, and Planning with a minor in Environmental Science and Resource Management. She is fascinated by design concepts that link the built and natural environments and is interested in how to combine visual storytelling, especially those that are based around photography, with issues surrounding urban planning and community development. ​An is currently the outreach coordinator for the Campus Sustainability Fund, ​helping to connect students, staff, and faculty to sustainability projects that promote an environmentally-conscious university culture and improve the campus' environmental impact.
Campus Sustainability Fund/Green Seed Fund Poster Session and Reception
5:15 p.m.
After the Huskies for Humanity panel, there will be a 45-minute reception and poster session featuring student-led environmental projects funded by the Campus Sustainability Fund and Green Seed Fund. Learn about the projects, talk with the students involved about their experiences and network with other Summit attendees.
---
Husky Highlight keynote: UW Athletics
6 p.m.
Karen Baebler, Assistant Athletic Director for Sports Operations
Karen Baebler is in her 18th year on the Husky athletics staff, currently serving as Assistant Director of Athletics for Sports Operations. She initiated the Athletic Department's sustainability program in 2010, and continues to the chair of the University of Washington Intercollegiate Sustainability Committee. Additionally, she has forged a relationship with the University of Washington's Office of Sustainability and the Program for the Environment which has resulted in a course offering and internship opportunities. She was also integral in the 2.5 million renovation of Husky Stadium and the Athletic Department's successful waste diversion program.
Summit Master of Ceremonies: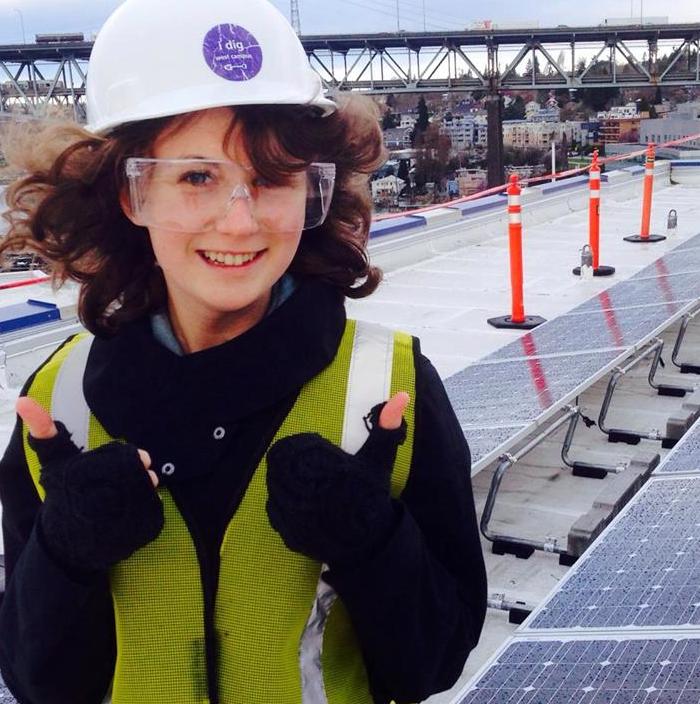 Sunni Wissmer
Sunni is a Senior in Community, Environment, and Planning. She is passionate about art and architecture, as well as a passionate advocate for the natural world. A former CSF and Environmental Stewardship Committee member, she received a 2013 Husky Green Award for her work connecting staff and students over sustainability issues through the two CSF projects she is a part of, UW Solar and Husky Sustainable Storms. She now continues the UW Sustainability Legacy overseas, leading UW Engineers Without Borders as Chapter President.
---
2014 SustainableUW Festival sponsors:
Rainier Sponsor

Olympics Sponsor
Foothills Sponsors
Puget Sound/Salish Sea Sponsors