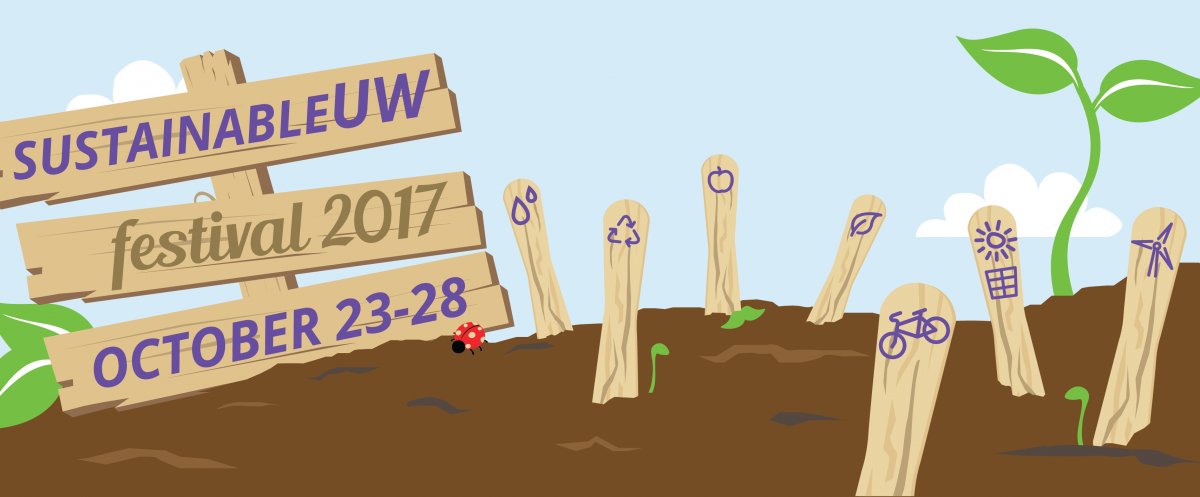 The annual SustainableUW Festival celebrates sustainability efforts at the University of Washington, highlighting the amount and breadth of contributions and leadership efforts across campus as well as providing opportunities for students, faculty and staff to get involved. UW Sustainability partners with departments, student groups and organizations to present events across all three University of Washington campuses during the festival.
The 2017 SustainableUW Festival takes place in October as part of the national Campus Sustainability Month. We invite anyone on campus to create an event during the festival or to let us know about already-planned events to include to the festival calendar. The festival's centerpiece event, the Sustainability Fair, will be held in UW's wǝɫǝbʔaltxʷ – Intellectual House on Wednesday, Oct. 25, from 11 a.m. to 2 p.m.
For a taste of the SustainableUW Festival, watch this video summary of the 2016 festival:
There are many opportunities to join in the SustainableUW Festival's celebration of sustainability. Contact us at sustainability@uw.edu to learn how you can be part of the festival as an exhibitor, sponsor or event organizer. If you would like images to share on social media or posters for your space, see our festival toolkit.
2017 SustainableUW Festival sponsors:
Foothills Sponsors
Puget Sound/Salish Sea Sponsors