Held every October, Campus Sustainability Month is an international celebration of sustainability in higher education. The University of Washington has several featured events highlighting sustainablity efforts on all UW campuses. UW Sustainabilty's events calendar lists sustainability-related events happening across the UW year-round.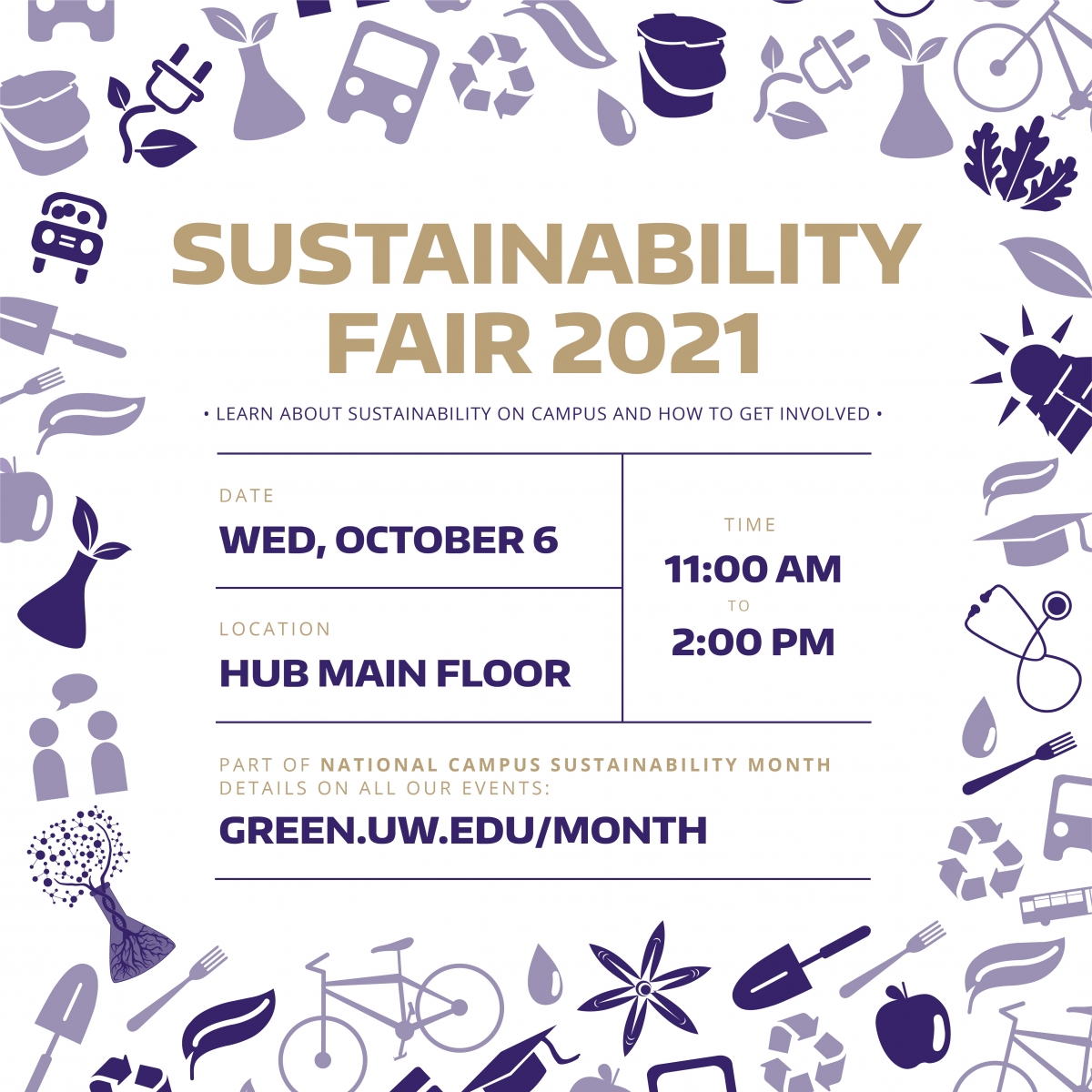 HUB main floor, 11 a.m. - 2 p.m.
Join us for the 2021 UW Sustainability Fair on the main floor of the HUB to celebrate sustainability efforts across the University of Washington. UW departments and students groups will be on hand to discuss their sustainability efforts and how you can get involved. You'll also be able to learn more about the UW's Sustainability Action Plan, which guides our sustainability actions.
Exhibitors will include (more to come):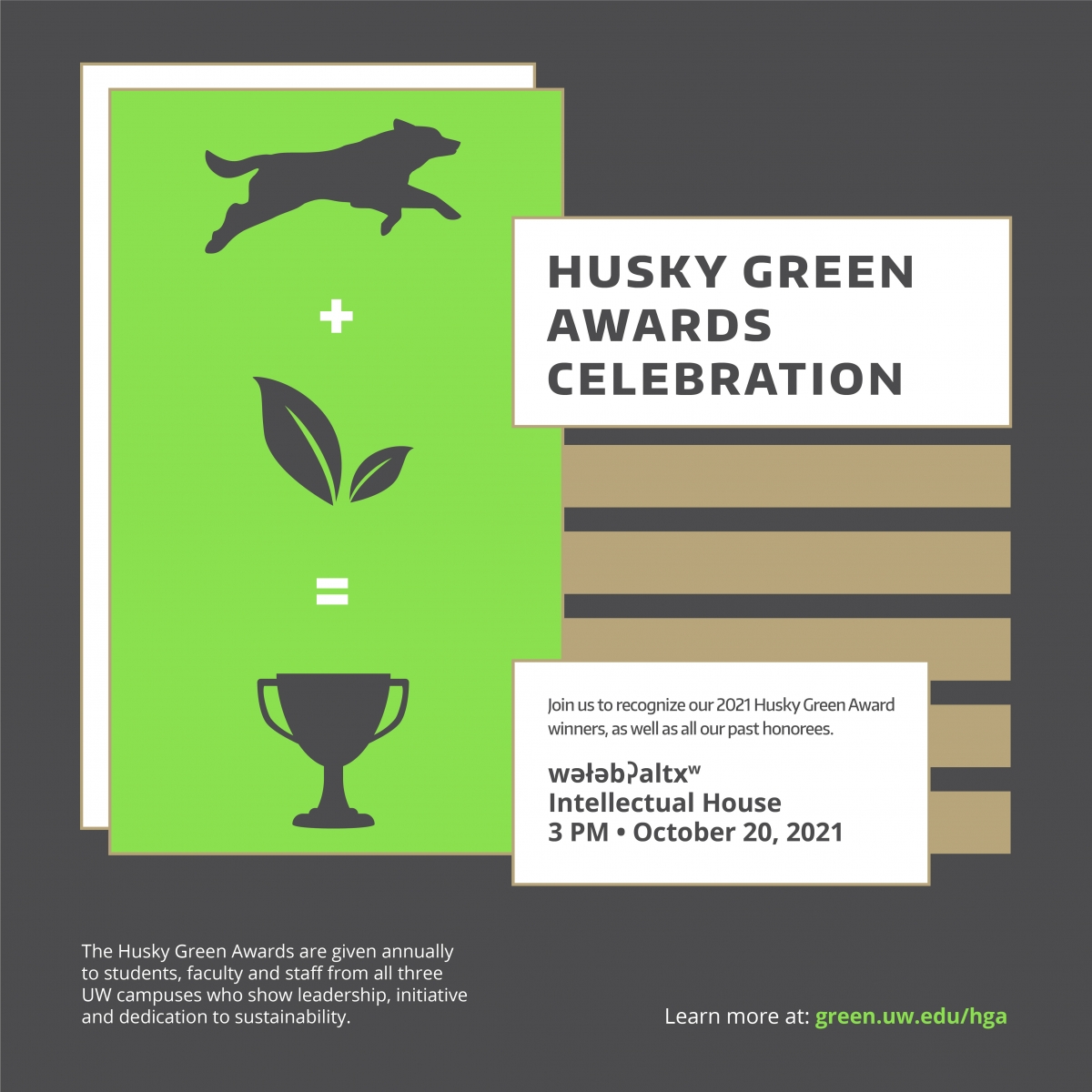 wǝɫǝbʔaltxʷ – Intellectual House, 3 p.m.
Join us to recognize our 2021 and 2020 Husky Green Award honorees in person, and celebrate all the Husky Green Award winners since the award was created in 2010. A brief ceremony will be followed by a reception with light snacks.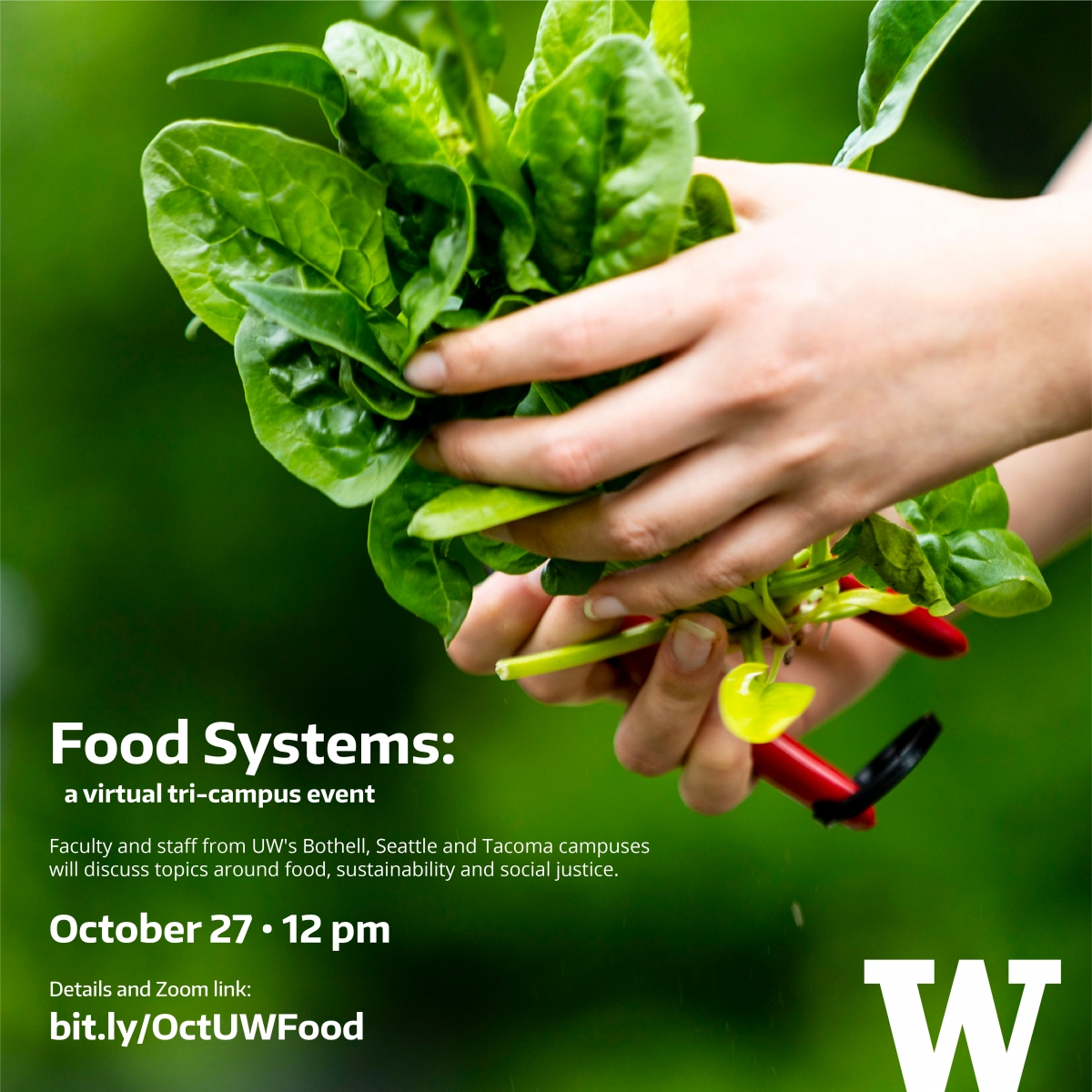 12 p.m.
Learn about food systems with faculty and staff from UW's Bothell, Seattle and Tacoma campuses. Talks will include food systems, campus resources, and the intersections around food, sustainability and social justice.
---
Full Event calendar: