The University of Washington recognized the 50th Anniversary of Earth Day with many online events and resources. Many of these were recorded - see the videos on the main 2020 UW Earth Day page or on this 2020 Earth Day events YouTube playlist.
throughout April
IMA Virtual Mindfulness and Recreation
It's important to keep your mind and body healthy during times of uncertainty. Check out the virtual class offerings the UW Recreation is currently offering and join one today! They are free of charge, easy to connect to, and offer options for beginning and more experienced participants. Best of all, they can be done from the comfort of your home.
Thursday, April 9
Sustainability Stories: Diversity, Equity & Inclusion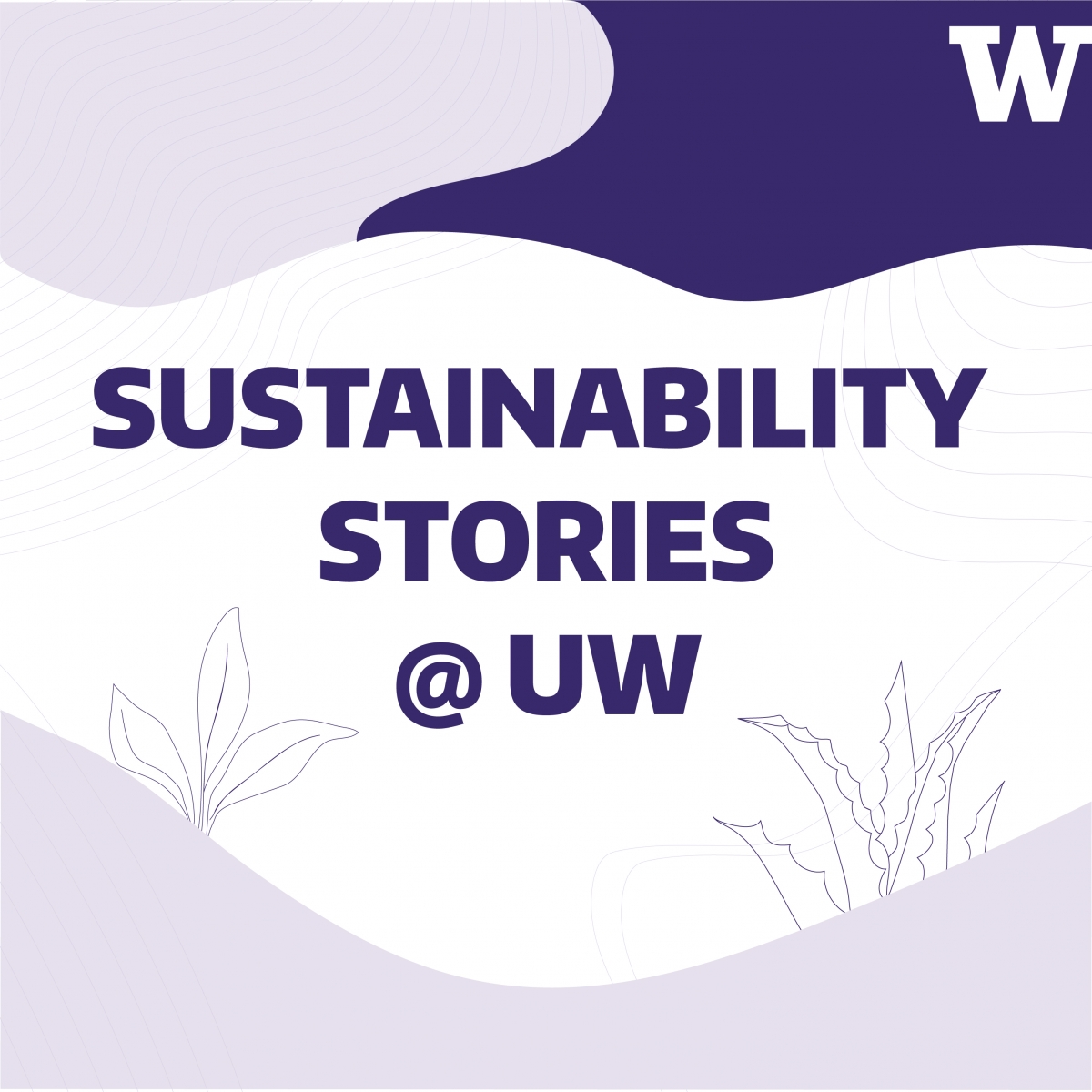 12 p.m. (live Zoom event)
Terryl Ross, College of the Environment Assistant Dean of Diversity, Equity and Inclusion, and Isabel Carrera Zamanillo, Programs Operations Specialist, will discuss how sustainability work can be more inclusive and welcoming to all of our students, staff, faculty and community partners. They will also highlight the Intersectionality Project.
Monday, April 13
Sustaining Our World Lecture: Timothy Egan
7-8 p.m. (YouTube livestream)
The UW School of Environmental and Forest Sciences is proud to welcome Tim Egan as the 2020 Sustaining Our World Lecture speaker Egan, National Book Award winner and New York Times op-ed writer, will present "Using the Power of Nature to Forge a New National Narrative."
Thursday, April 16
Sustainability Stories: Vegan Studies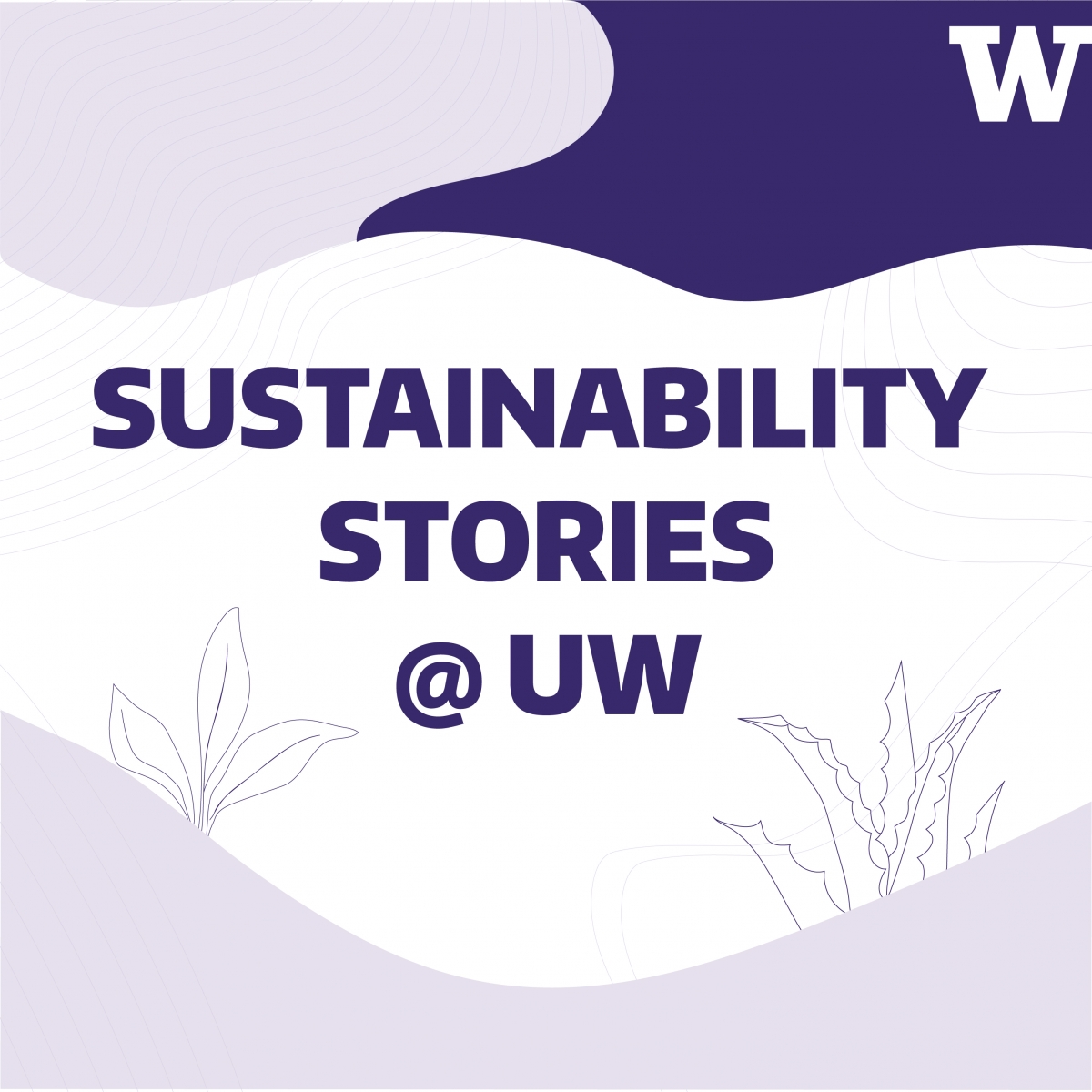 12 p.m. (live Zoom event)
Jessica Holmes taught the first ever Vegan Studies course at UW this fall. Her talk "Vegan Studies: Teaching Equity, Justice and Sustainability through the Lens of Veganism" will discuss the emerging academic field of Vegan Studies–what is it, how might we situate it within current models of scholarship and activism, and how does it relate to issues of sustainability, ecofeminism and social justice? How might veganism serve as a potential basis for radical social resilience and coexistence on a planet in crisis?
Monday, April 20
Get Outside Where You Are: a social media sharing event
Organized by UW Tacoma
UW students, staff, faculty, alumni, and supporters: share how Huskys are getting outside and where during the time of social distancing. Where do you find nature in your neighborhood? Post on the Facebook event or with the hashtag #UWOutsideWhereYouAre
UW Bothell DIY Gardening Workshop
12-1 p.m. (Instagram live)
Stuck at home with time to spare? Join us live to learn how to start your own DIY garden from your own backyard!
UW Bothell Virtual Wetland Tour
1:15-2:15 p.m. (Zoom event)
Let us take you on a virtual tour of our wetland while we describe the history and ecology of our campus wetland. 
Tuesday, April 21
UW Recycling Trash Talk
12 p.m. (Facebook watch party)
Join UW Recycling for a video watch party and Q&A opportunity on proper recycling and composting practices at UW and at home in the Seattle area. Followed by a Facebook Live Q&A session with UW Recycling.
Healthy, Sustainable Periods Talk
1-2 p.m. (live Zoom event)
Learn about options for having a healthier, more sustainable (and cheaper!) period! Ask those tricky questions that you are nervous about, and squash your fears around changing your routine.
A Conversation on Carbon Offsets and Markets
3:30-4:30 p.m. (live Zoom event)
What the heck are carbon offsets? And how are they used? Find out with UW Tacoma as they ask Stephanie Harris (Director of carbon markets) from 3Degrees on how using carbon offsets can play a role in combating climate change.
Wednesday, April 22
State of Sustainability at UW
12 p.m. (live Zoom event)
Provost Mark Richards and VP of Facilities Lou Cariello will speak about current and future sustainability efforts at the University of Washington. Discussion moderated by UW Sustainability Director Claudia Frere-Anderson.
UW Solar info session
1-1:30 p.m. (live Zoom event)
An info session for anyone who is interested in joining the student group UW Solar or just learning about what we do around the campus. Join us for an online presentation and Q&A!
History lecture: "Gaia has a fever"
2 p.m. (livestream)
In honor of the 50th anniversary of Earth Day, Dr. Jennifer Thomson of Bucknell University will give a talk untangling the history of oil corporations, climate justice, and environmental governance. Beginning with physicist James Lovelock's Gaia hypothesis, she'll discuss the involvement of oil corporations in climate research, and explore a truly liberatory environmental politics.
This event is hosted by the UW Department of History, the College of the Environment and EarthLab Nature and Health.
Earth Day Now More Now than Ever: Into Nature and Toward Life
7-9 p.m. (livestream)
This Pacific Science Center "Science in the City" livestream event features Dr. Peter Kahn, UW Professor in the Department of Psychology and School of Environmental and Forest Sciences, Director of the HINTS Laboratory, and Editor-in-Chief of the academic journal Ecopsychology. Dr. Kahn shows how, even in the city, we can deepen our interactions with the natural world, Earth's heartbeat. He'll share his lab's studies on people interacting with technological nature and he'll talk about a new urban design methodology–Interaction Pattern Design–through which we can rewild our lives.
CRISIS (Creating Resilience In Social Isolation Solidarity) Art Gallery Launch
Website
In response to COVID-19 and in celebration of the 50th anniversary of Earth Day,  the UW Bothell Sustainable Student Action Club, in partnership with 350 Seattle, is launching an open call for artwork around the themes of our planet, mental health, rising pandemics, social justice, and wellness to be highlighted in this virtual, collective art gallery. We are accepting drawings, music recordings, paintings, animations, graphics, poetry, spoken word, photography, video performances, etc. to be featured in our online gallery of community creations during this unprecedented time in history. The gallery website will be going live on Earth Day, April 22nd. Artwork Submissions: ssacrisisart@gmail.com 
Thursday, April 23
"Ask your farmer" Instagram Live
11 a.m. (UW Farm Instagram)
The UW Farm is still producing food, but under restricted operations and without the usual dedicated crew of student volunteers. Farm manager Perry Acworth will host this Instagram Live session, showing the work that's happening on the UW Farm and answering questions about the Farm and our food systems. If anyone has questions on how they can grow food for themselves, this is your moment!
UW Bothell Book Club - Active Hope
12-1 p.m. (Zoom meeting)
The first meet-up of the book club organized by UW Bothell Sustainability is looking to create a community around hope and sustainability. This year's book is "Active Hope - How to face the mess we're in without going crazy." This discussion will be a virtual meet-up, followed by a meeting in May to discuss the book.
Sustainability Pie Challenge
12:30-1 p.m. (live Zoom event)
This event is like a game show with pie! Tune in to watch UW Tacoma professors as their knowledge of sustainability is tested by students. The penalty for a wrong answer is pie in your eye!
Institutional Climate Action student group webinar
3 p.m. (live Zoom event)
Institutional Climate Action (ICA) is a climate justice divestment coalition of students, faculty and staff from Washington State's publicly funded higher education institutions. The group is organizing in solidarity for a future free from fossil fuel investments. The coalition was formed by students from the University of Washington's Seattle, Bothell and Tacoma campuses and now includes a growing number of students from other colleges and universities across Washington. This is a short 30 minute session to learn more about the local and national divestment movement.
Movie Watching Party - "Minimalism: A Movie About Important Things"
3:30-5 p.m. (Zoom event)
Explore how our lives might be better with less while watching this movie with us, exploring minimalism through the lives of minimalists from all walks of life - families, entrepreneurs, architects, artists, journalists, scientists, and even a former Wall Street broker - all of whom are striving to live a meaningful life with less. Grab your popcorn and pull up a couch cushion!
Friday, April 24
Diversity and Inclusion in Fisheries Sciences: From Data to Action
10 a.m. (Zoom meeting)
The School of Aquatic and Fishery Sciences' Equity & Inclusion Committee Seminar features Ivan Arismendi, Assistant Professor, Department of Fisheries and Wildlife, College of Agricultural Sciences, Oregon State University.
Tuesday, April 28
Presentation and Q&A with Heather Trim, Zero Waste Washington
12-1 p.m. (live Zoom event)
Join UW Recycling for a virtual presentation and Q&A with Heather Trim, Executive Director of Zero Waste Washington. Zero Waste Washington seeks to make systematic waste reduction changes that have lasting impact on Washington state. They work on laws and programmatic changes such as the 2020 Reusable Bag Bill and the Fix-It Fairs around the Puget Sound region. Trim will go over how to prioritize waste reduction in everyday settings, Zero Waste Washington's recent Legislation Initiatives, and answer viewers' questions.
Wednesday, April 29
Local adaptations for food security in the age of COVID-19
11-12 p.m. (live Zoom event)
With multiple disruptions to food systems emerging through the pandemic, how can we each adapt locally to promote food security in our own homes and communities? Join the discussion led by Nutritional Sciences Lecturer Yona Sipos on how to support local farmers, food banks, and access to fresh and local food at this time.
Digital Earth Day Seminars: Taking Action for Climate Change Solutions
1-3 p.m. (Zoom webinar)
Join WAHESC (Washington Higher Education Sustainability Coalition) for the 2020 Digital Earth Day Seminars: Taking Action for Climate Change Solutions. Presenters from schools across the state will talk about actions they've taken on their own campus. Participating schools include Bellevue College, UW Seattle, UW Bothell, Cascadia College, Seattle University, Central Washington University, Gonzaga University and Seattle Central College.
Thursday, May 7
Presentation and Q&A with Susan Thoman, Compost Manufacturing Alliance
12-1 p.m. (live Zoom event) 
To celebrate International Compost Week (May 4-8), UW Recycling will be hosting a virtual presentation and Q&A with Susan Thoman, Founder of the Compost Manufacturing Alliance. In this discussion, Thoman will give an overview of industrial composting and the process of testing compostable products. After the brief presentation, Thoman and UW Recycling will be available to answer your questions on compost.
Tuesday, May 19
1-5 p.m. (online conference)
Climate change poses one of the greatest threats to humanity. Unfortunately, not all of us are impacted the same; communities of color and underprivileged groups are the most impacted by the effects of climate change due to systemic inequities. The 2020 Environmental Justice Conference entails to bring awareness on environmental and climate justice initiatives, as well as to create a space for dialogue across scales, affiliations, and worldviews. Through different workshops, participants will be able to explore approaches of inclusive and meaningful engagement through innovation and collaboration.
---
See the full calendar on its own page.
Full calendar: