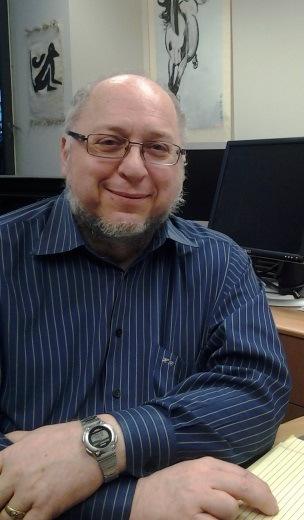 University of Washington, Seattle
The UW is committed to reducing paper consumption by 30% from 2010 levels. As part of that effort, we are highlighting best practices on paper reduction from members of the UW community.
See our Reduce Paper page for more information on reducing paper at UW and the UW Committee on Paper Reduction.
This interview with professor Howard Chizeck of the Department of Electrical Engineering covers his efforts to be mindful about paper use in the classroom.  Howard is on the Environmental Stewardship Advisory Committee as well as the Paper Conservation team and is looking for low hanging fruits to get rid of the need to use paper.
What was the driver for this initiative?
It's not just a green initiative; for certain courses paper is not the best vehicle, for instance if it's an engineering class where you want students to create animation or writing code or making lots of things in color, doing that on paper doesn't make sense pedagogically, and also it's quite wasteful.
What did you do to achieve your goals?
As for myself, I've been using a wiki for my classes for some time now. Prior processes involved the use of paper, lots of paper. Many student project teams use YouTube to post videos of their projects. Using current electronic technologies has improved the educational experience by not having to reduce everything to a paper visual with the resulting benefit, paper is saved.
Suggestions and recommendations for others looking to implement a similar program?
Look with a critical eye: "Is this paper necessary for what I'm doing?" Challenge the ingrained habits of printing. Ask if it is important to print all memos, emails, etc.
How do you measure success? How are you performing?
Realizing that I no longer need as many file cabinets as I did before. A true measure of success will be the elimination of all file cabinets.