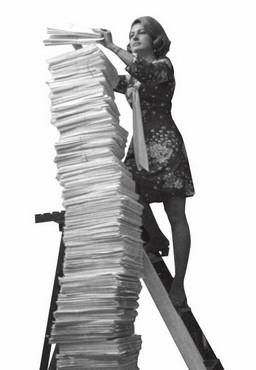 University of Washington
Seattle Campus Libraries
Abby Larson moved towards paperless records within the Seattle Campus libraries. She removed her and her student's office printers, and started "printing" PDFs instead of paper documents. She also communicated her paperless communications preferences to other staff, and moved supply request forms to an online form, that automatically saves request information into an Excel sheet.
Fun Facts:
Abby has moved from using one case of paper per year to only one ream per year. That's a 90% reduction.
In Autumn quarter of 2011, about 78% of all of our paper reams came from 100% recycled paper.
UW Seattle used just under 50,000 reams of paper in Autumn quarter of 2011 alone...That's over 25 million pieces of paper!
Links to Additional Resources: