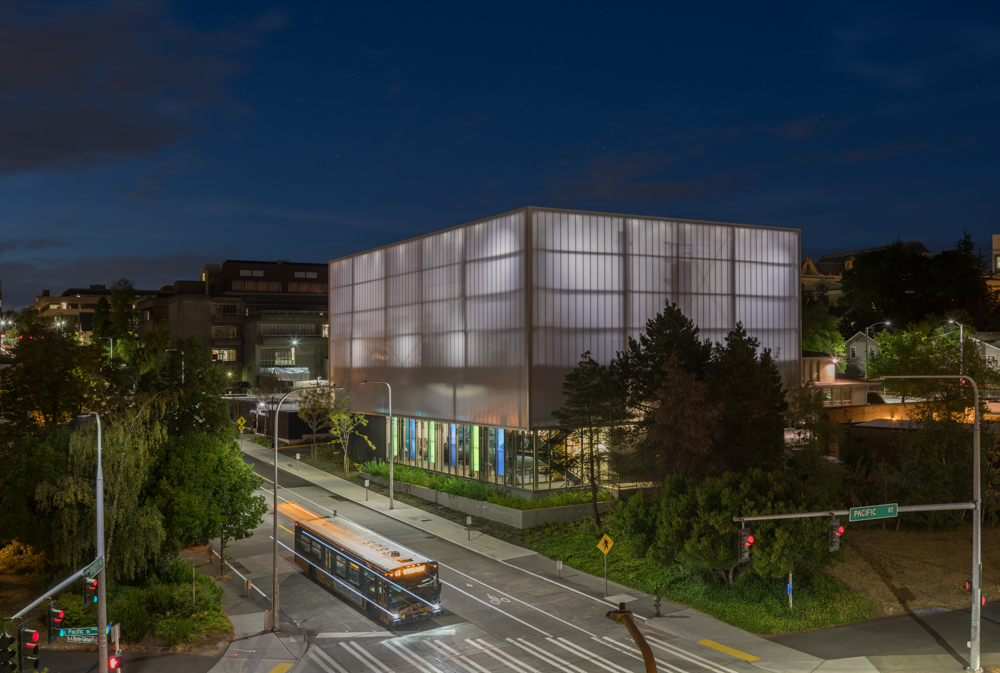 The primary function of the West Campus Utility Plant (WCUP) is to supply chilled water and emergency power to energy-intensive research buildings in the southwestern corner of the University of Washington campus.
The new plant includes many sustainability features, such as an automated air monitoring system that can adjust the level of cooling based on the air temperature outside. While this kind of automated adjustment may not be unique for an individual building, it's unique to have on this scale, supplying a network of buildings out of one plant.  The building received an Envision Gold Award from Institute for Sustainable Infrastructure.
Telling the UW's sustainability story

WCUP includes an interpretive element to provide a window into the University's commitment to sustainability. Six video screens display information and stories about sustainability at the UW.
The video display will provide a showcase for a variety of sustainability messages. UW people or groups who are interested in creating videos to be displayed on these screens should see the design guide and contact sustainability@uw.edu.
We'd like to thank associate professor Kristine Matthews and her Visual Communication Design students who worked on design concepts for the plant and created the initial videos for these screens, highlighting student groups at UW with a sustainability focus.
West Campus Utility Plant videos:
Current videos
More information:
Resource visualization posters
---
The initial design project videos created by UW students are below: