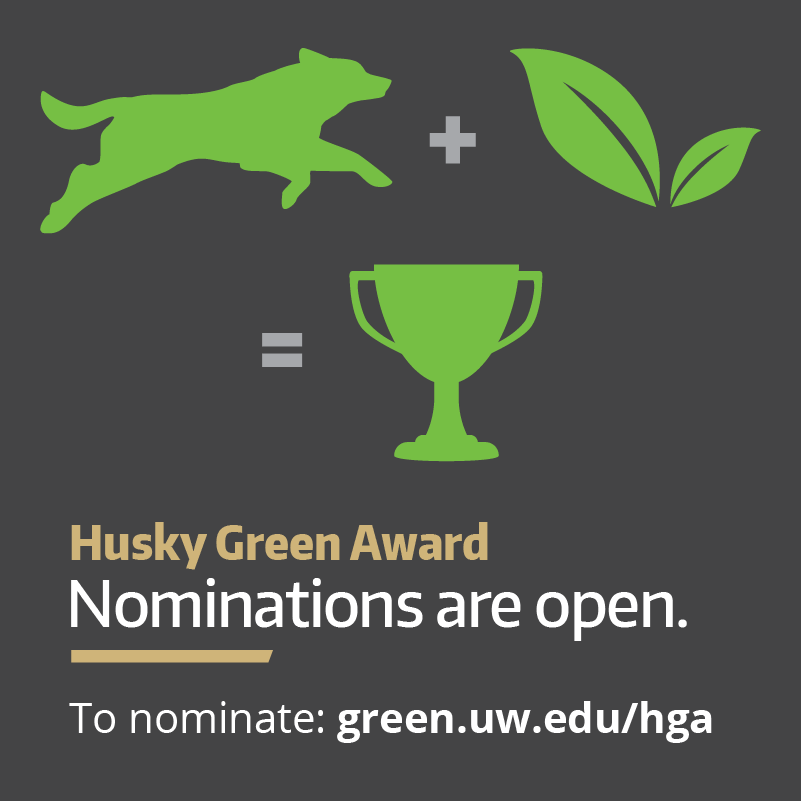 We need your nominations for the 2021 Husky Green Awards!
This past year has been full of new challenges. We know there are many people across the University of Washington who continued their work to advance sustainability, and we need your help to give them recognition they deserve.
Students, faculty and staff at all three UW campuses are eligible, and anyone in the UW community can submit a nomination. The Husky Green Awards recognize individuals and teams across the university who demonstrate initiative, leadership and dedication to sustainability.
Submit a nomination to let us about staff who continue to go above and beyond, students who are leading sustainability efforts, faculty who inspire others, champions who encourage sustainability for those working or learning from home, and all the others who advance sustainability across the UW. 
Nominations are due by March 1, and winners will be celebrated as part of the UW's Earth Day celebrations in April. 
Help us recognize all the sustainability heroes who drive the UW's deep commitment to a sustainable future.
Learn more about the 2020 Husky Green Award winners.