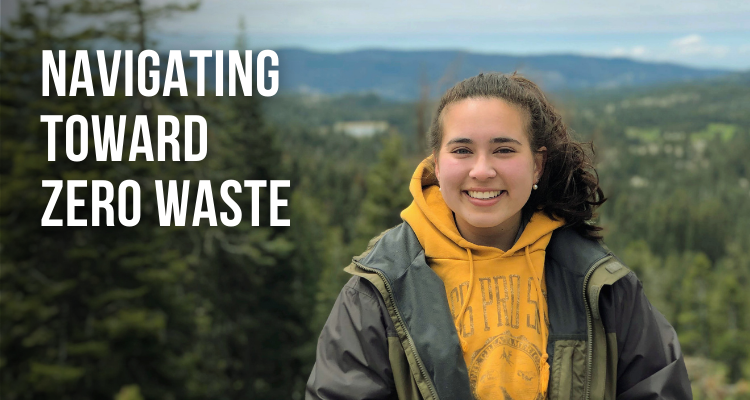 Julie Ira is a junior in the Program on the Environment, studying Environmental Studies. She recently received a group Husky Green Award for her work on the leadership team for the Green Greek Representative Program. She wrote about her experience as an intern with UW Recycling for the UW Facilities' blog.
Through my spring internship as the Zero Waste Program Assistant with UW Recycling, I have learned so much about applying zero waste in a higher education setting and wanted to share this with you.
A primary focus of my recent internship was joining the Zero Waste Atlas Fellowship, a program led by the Post-Landfill Action Network (PLAN). As the Atlas Zero Waste Fellow for the UW campus, I served as the liaison between PLAN and the UW, conducting a zero-waste assessment over the course of 15 weeks. This assessment evaluated the waste operations at all three UW campuses (Seattle, Bothell, Tacoma) in order to develop a strategic plan to help the UW achieve zero waste.
The work is all in support of the UW's Sustainability Action Plan Target 9: to produce 10 percent less solid waste by 2025, paving the way for the UW to achieve even more ambitious waste reduction goals in the future.