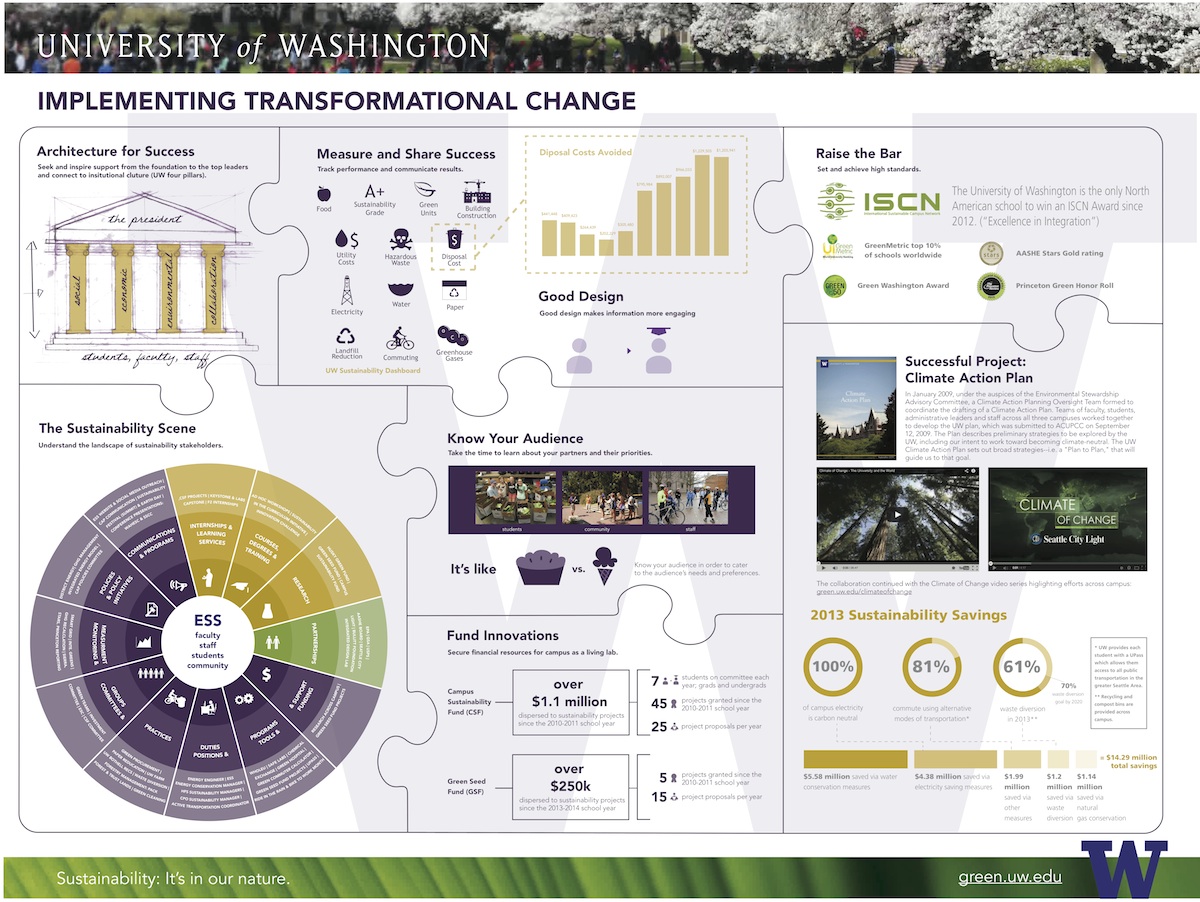 The University of Washington was a proud sponsor and participant of the Association for Advancement of Sustainability in Higher Education's annual conference held in Portland, Oregon, at the end of October. Dozens of representatives from across the University attended the conference, including UW's Associate Vice President Ruth Johnston who serves as a board member for AASHE, UW professors and academic directors, and staff members from UW Recycling, Housing & Food Services, and Environmental Stewardship & Sustainability.
UW attendees shared innovations and presented on best practices in sustainable residence hall design, food systems, greening labs, planning and leadership efforts, and recycling programs. During the conference UW attendees also met with regional groups to enhance existing collaboration efforts with the Washington State Higher Ed Sustainability Coalition and the PAC 12 Green Sports Network.
The conference offered expertise from a variety of well known sustainability thought leaders including Annie Leonard from the Story of Stuff, and PSU's Native American professor Judy Bluehorse-Skeleton who reminded attendees that "we are all indigenous to this planet and we aren't going to solve these problems tribe by tribe," but rather through collaboration and cooperation, just like the opportunities provided at the AASHE conference.
The UW participated in the AASHE poster session with two posters, one showcasing sustainability efforts across campus, and one highlighting the UW Green Labs program. Click the posters below to see the full-size versions:
Implementing Transformational Change

presented at the Association for the Advancement of Sustainability in Higher Education (AASHE) 2014 conference

UW Green Labs

presented at the Association for the Advancement of Sustainability in Higher Education (AASHE) 2014 conference