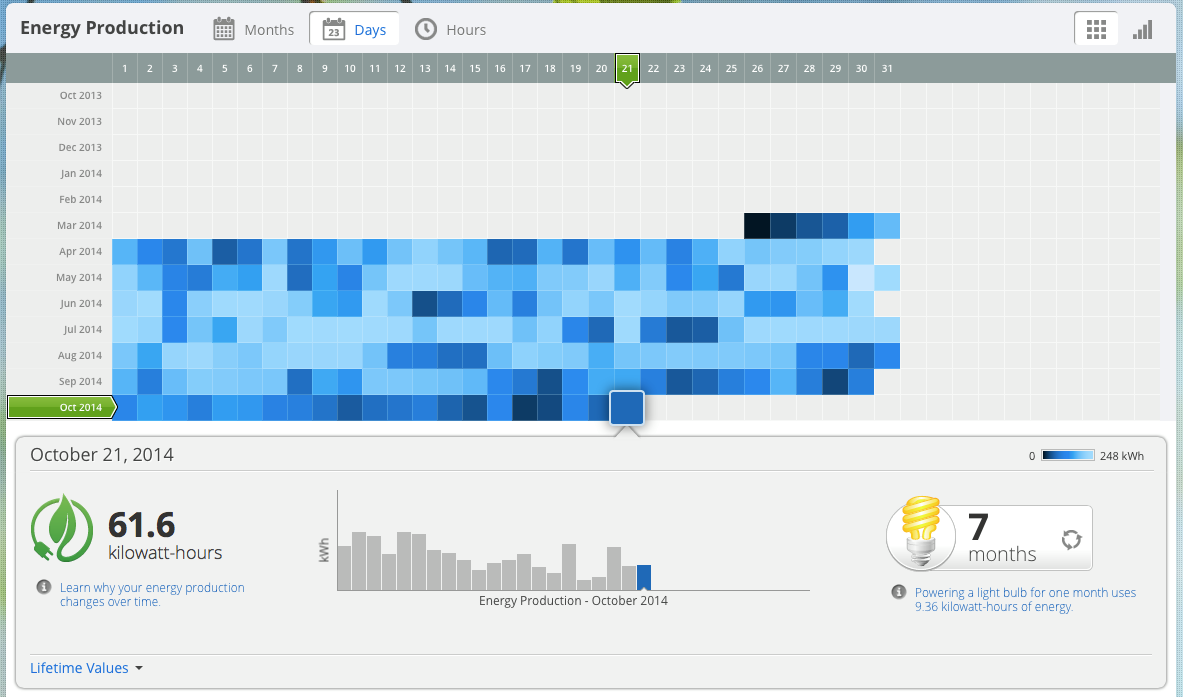 UW Solar's array of solar panels on top of Mercer Court has been generating energy since going online this April, and you can see exactly how much the panels are producing with a real-time visualization tool.
The site breaks down the energy generated by month, day or hour. So far, the top producing day was May 30th, when the panels generated 248 kilowatt hours of electricty. The short, rainy days of November lag well behind - yesterday the panels produced 15.3 kilowatt hours.
UW Solar was funded by a grant from the Campus Sustainability Fund, a student-led and student-funded source of grants for environmental projects on campus. If you have an idea for a project, the deadline to get in a letter of intent for the current funding round is Tuesday, November 18.
UWTV recently featured UW Solar in a UW 360 episode. Watch to learn more about the project: