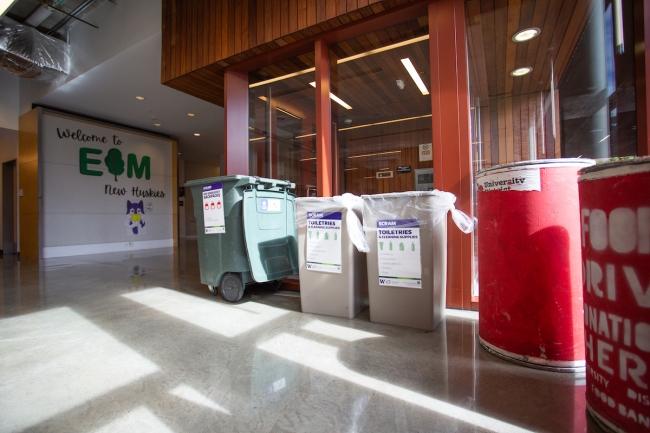 University of Washington residence halls
SCRAM (Student Cleanup, Recycle and Moveout) is a UW program that captures unwanted items from thousands of departing students who live in the UW residence halls and apartments. The goal of SCRAM is to divert reusable goods from the landfill and donate the items, such as non-perishable food, clothing, toiletries and emergency supplies to local organizations. All donation stations include collection containers to separate items.
UW Recycling and UW Housing & Food Services (HFS) custodial teams monitor and collect donations from the stations during the event. Items are directed to various local organizations. SCRAM is organized by UW Recycling in collaboration with UW Housing & Food Services.
Links to Additional Resources: