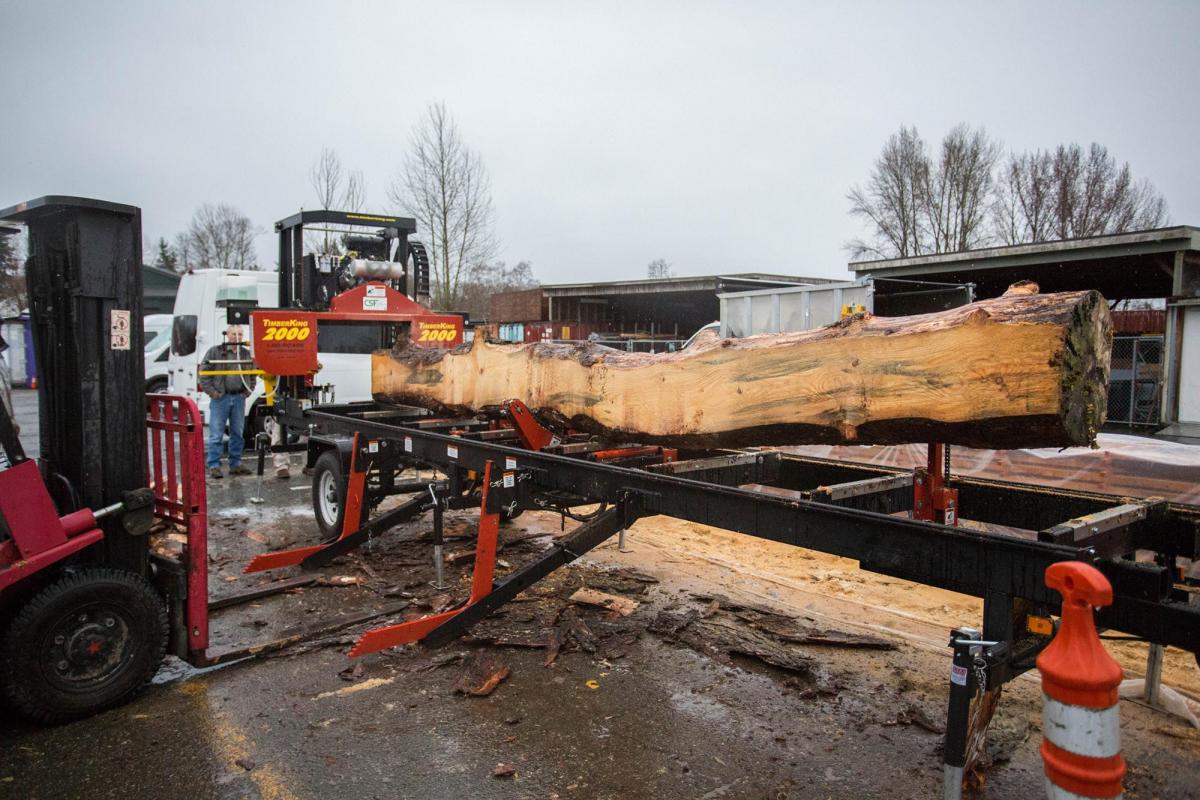 Update 4/18: The Salvage Wood Program was named one of the seven 2016 Husky Green Award winners.
The Salvage Wood Program at the University of Washington is working to make sure any trees which need to be removed on campus can have a second life.
The program, run by Grounds Management and made possible by a Campus Sustainability Fund grant and help from the UW chapter of Engineers Without Borders, turns those removed trees into lumber for projects on campus such as benches and tables.