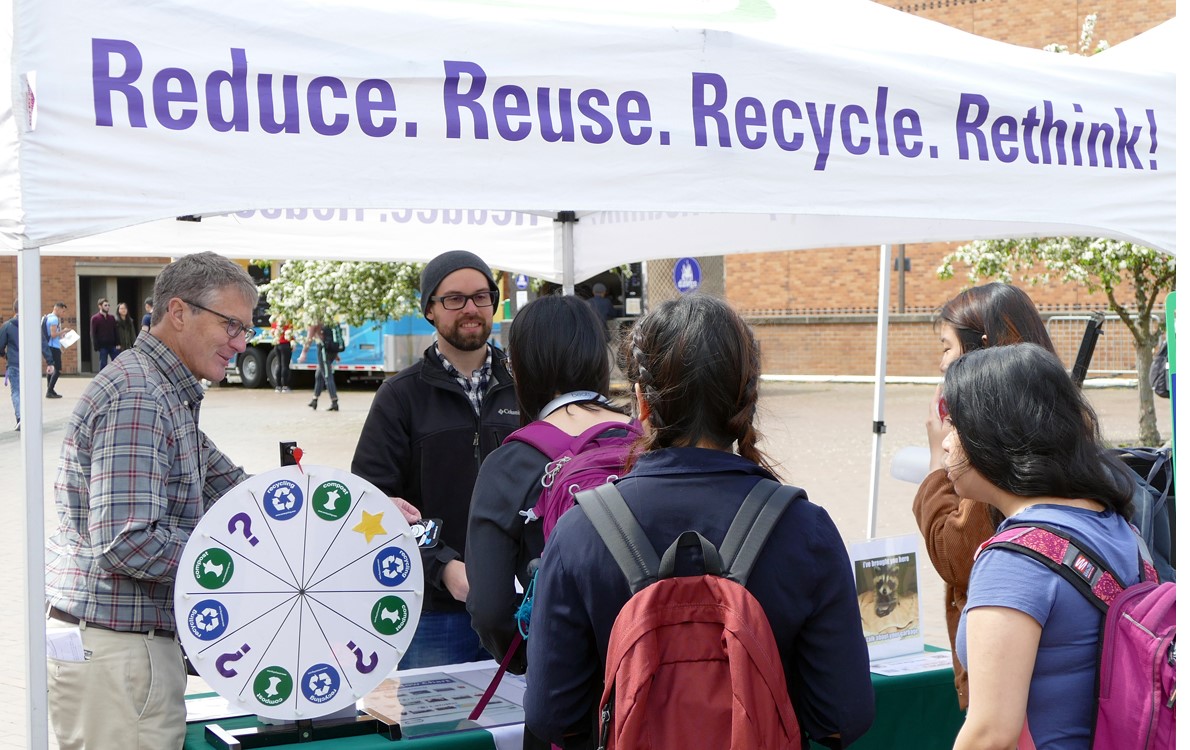 1 min. to read
We've all had those moments - holding an item over the recycling bin and trying to decide where it goes. Should it go in recycling? Compost? Landfill?
Here are five tips from UW Recycling to help you recycle properly on campus.
1. How do I know if I'm recycling properly?
Recyclables should be:
clean, empty and dry
not food-soiled
kept loose and not bagged
2. How do I properly recycle plastic?
Recycle plastics based on shape (cups, bottles, jugs and tubs)
Recycle plastics only when bigger than your index finger (3 inches)
Do not recycle based on the chasing arrow symbols
Do not put plastics in the recycle bin if they're thin or flexible (plastic bags)
3. What items other than food are compostable at the University of Washington?
All serviceware such as cups, lids, plates, straws, utensils and napkins are compostable from on-campus cafes (including Starbucks cafes) and on-campus dining halls.
4. What are some items that people sort incorrectly?
Pizza boxes - compost it!
Plastic blister packaging (flexible molded plastic that is used as packaging material around new batteries or scissors) - trash it!
Styrofoam food bowls & cups - trash it!
CDs/DVDs, batteries, small electronics - find an eMedia bin!
5. What are some resources to help me recycle?
Want to learn more about recycling and waste diversion on campus? Take UW Recycling's online course.