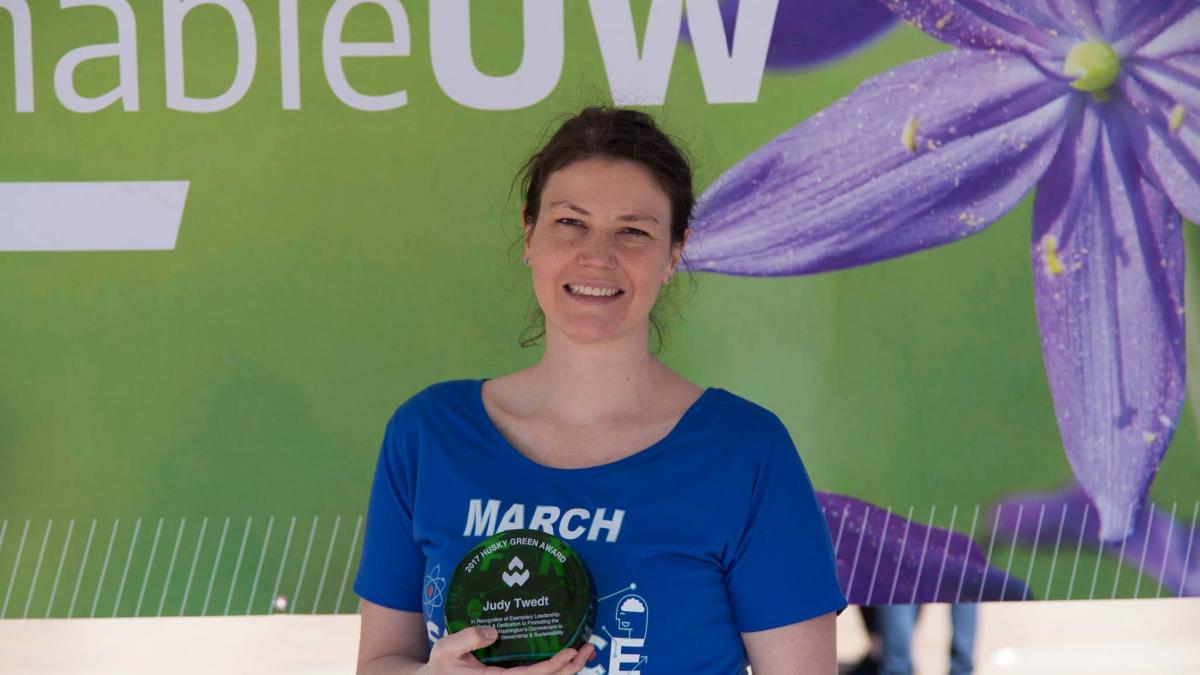 Judy Twedt credits two things in fostering her interest and love for the natural world: the Pacific Northwest and a scholarly interest in philosophy.
Growing up in the PNW, Twedt loved the powerful mountain landscapes, the bounty of trees and the cold, salty grey water of the Puget Sound. She also remembers having an early interest in the people of the region, something which led her to leave her home of Tacoma to pursue a degree in philosophy at Colorado college.
Though she chose to study philosophy, she never left behind her affection for the environment. By choosing to focus on environmental ethics and human rights theory, she tied together her two interests by studying the big questions: Who are we? What are we doing here? And most importantly, how should we live on this earth?
After taking some time to ponder the big questions, she returned home to Seattle and applied her focus on large ideas to an even bigger subject, the natural world. That led her to study atmospheric sciences as a grad student at UW.
For her work encouraging sustainability and educating the public on environmental issues, Judy received a  2017 Husky Green Award, which are given to students, faculty and staff who have made a campus-wide impact by showing environmental leadership and commitment to sustainability.
Judy has had a large amount of success in doing public outreach related to sustainability through two projects: the first, an innovative piece of music designed to convey the seriousness of carbon emissions in an original way, and the second, the creation of a speaker's bureau which talks to labor unions in the local community about climate change. Twedt is a prime example of what the Husky Green Award stands for, showing true dedication and initiative in environmental sustainability. Through her efforts reaching out to labor unions, she has educated thousands about climate change, and has received over 9,000 views on her music piece on YouTube.
"The Husky Green Award is a tremendous honor, and I would like to reiterate that my work is buoyed by the community of passionate and dedicated earth scientists, educators, staff and students that I work with here at UW," Twedt said. "This award is truly a reflection of the hard work and goodwill of many people."
The music project is one that displays the intersectionality that comes into play when working in a sustainability field. In an effort to find a new way to get people's attention on climate change, Twedt thought of an innovative idea: make her message louder by making it into music.
In a video on YouTube, Twedt used data on carbon emissions to create an original and moving song - entitled "The Deafening Rise of Carbon Pollution" - to represent the upward shift on the amount of carbon dioxide in our atmosphere. "I wanted to try out a new way communicating climate science," said Twedt. "in a way that would resonate in unexpected ways, and could communicate a sense or urgency."
The piece, reminiscent of a techno beat, heavily features a crescendo that creates a sense of build up. This technique is pretty common in music today, but the most interesting aspect of the song comes occurs when the listener realizes the beat never has a drop. The always increasing pitch of the song defies what one would think of as standard in modern music, pushing the piece into the realm of abstract, cultivating a sense of anxiousness as to the direction of the song. When you realize that the beat never drops because the melody is a reflection of ever-rising carbon dioxide levels in the atmosphere, the true gravity of the piece takes hold.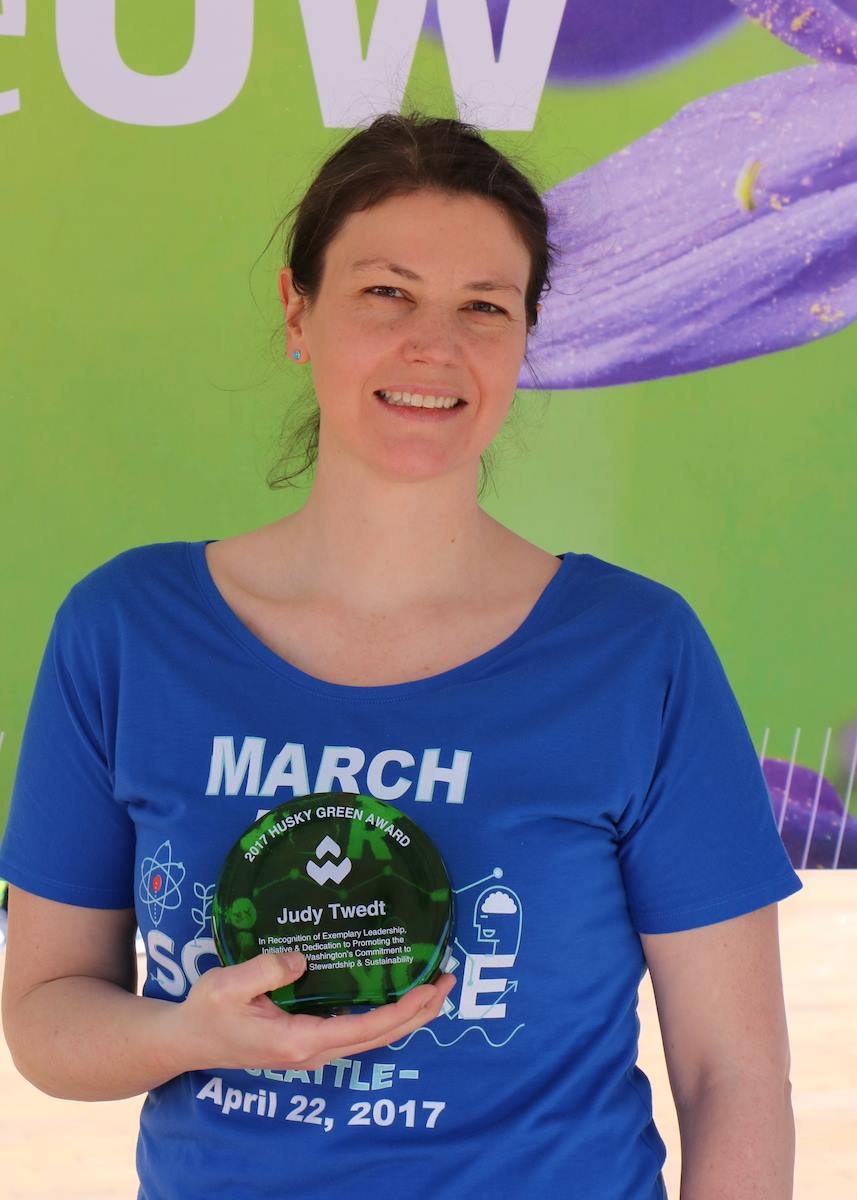 The innovative strategy that Twedt applied has been very successful with students and others that listen to the song; so much so, in fact, that she is now focusing her doctoral work entirely on imagining innovative ways to communicate information on climate change with digital arts and sound.
Twedt's success with this way of communicating data has led her to encourage others, who come from fields not often connected to sustainability, to continue exploring creative ways to spread a sustainable messages. "People who are in interested in protecting a healthy environment, no matter what background or field they come from, have something to bring to the table. There's a role for everyone to help drive a positive transformation in the way we consume resources on our finite earth, whether you're a scientist, musician, engineer, historian or educator. So I suppose my advice would be to work hard on the issues you care about, and don't be afraid to veer off the worn path."
Looking to the future, Twedt plans on continuing to focus on large concepts. She also hopes to spread her "grand scale of things" mentality to others. "I hope that my work, both now and in the future, helps others to develop this big-picture view of the Earth system.  And since this work with climate data and sound arts doesn't fit into an established career track, I'll make that path by walking."