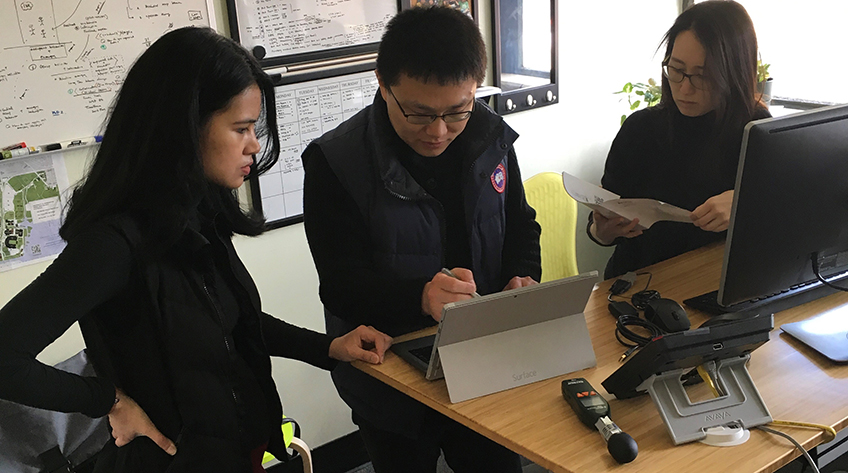 UW Civil & Environmental Engineering Assistant Professor Amy Kim is offering a new graduate-level special topics course this fall. The course, "Sustainable and healthy building in global context," will discuss how to align building sustainability strategies to promote occupant health. More specifically, students will identify building components that affect occupants' comfort, health, well-being, and productivity.
Various healthy building standards will be discussed such as Fitwel, and WELL Building Standard. Students will actively engage in investigating how Fitwel can be used to certify a case-study building. There will be a case study building on campus students will have access to do their assignments. City of Bellevue's municipality building (most likely the first Fitwel in Seattle area) will be discussed throughout the course and used to demonstrate the various concepts. Finally, we will focus on scientific research and evidence that demonstrates the benefits of healthy building strategies.
The couse is offered this fall as CEE 599Q, and will be held Tuesday/Thursday at 1:30-2:50 p.m.
See details on MyPlan. For more information, contact Amy Kim at amyakim@uw.edu.