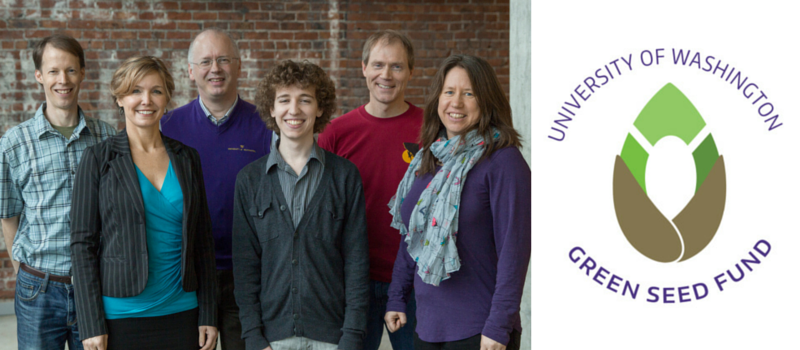 By Mishu Pham-Whipple
The "Carbon Challenge" at the UW Tacoma campus, led by professor Ellen Moore, was part of a project funded by the Green Seed Fund. The Carbon Challenge consisted of three tiers of challenges: 1) professor to student ("lose 5,000 pounds"); 2) professor to professor competition; and 3) student to other members of the UW community. The multi-faceted project incorporated the classroom carbon reduction competition, data analysis of written reflections by students, faculty support of sustainability principles through revised syllabi, and an appearance by zero waste lifestyle advocate Lauren Singer. The combined components of the project resulted in measurable reductions of the student's carbon footprints in their daily lives, as well changes to student attitudes and environmental consciousness. The students' written reflections were analyzed by student coders to find key themes. Students reported being more conscious about decisions related to water, waste, transportation, food, consumer products, and overall carbon emissions.
The complementary components of the project were well received by students who showed strong engagement through their reflections on their lifestyle changes in class and on the UW Carbon Challenge! facebook page. The success of the carbon challenge project makes it a model of how to incorporate sustainability principles into the curriculum, impacting students beyond the classroom. Looking ahead, Moore notes that marketing sustainability is key to shifting our culture in the right direction. The team's findings are being shared within and beyond UW at conferences in Seattle, Chicago, and Baltimore.
The project team includes John Burkhardt, faculty members Ellen Moore, Jim Gawel, Janie Miller, Tom Koontz, Ellen Bayer, Alison Cardinal, Jane Compson, Stanley Asah, and Rob Turner who represent all 3 campuses, and undergraduate student research assistants  Tucker Baesplflug, Taylor Jones and Rachel Sangsland.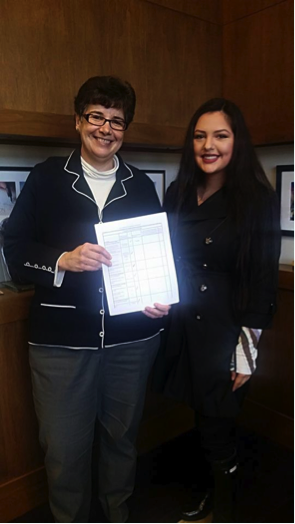 Learn more in the team's presentation to the Environmental Stewardship Committee. 
This photo is an example of the 'student to other member of the UW community' tier of challenge where a student successfully challenged President Cauce. Another student challenged Chancellor Pagano at UW Tacoma.