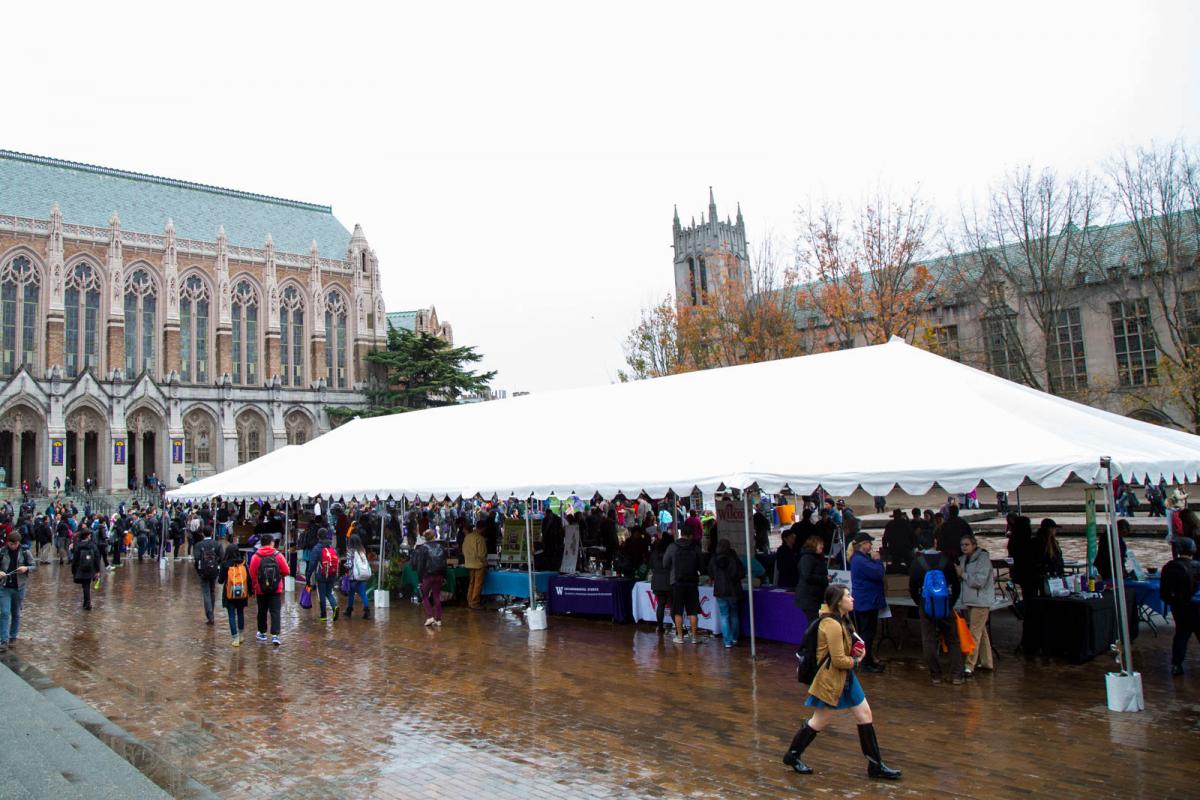 The centerpiece of the SustainableUW Festival, the sustainability exhibitor fair on Red Square last Wednesday gave thousands of UW students, faculty and staff a look at the sustainability efforts of organizations across the university and the community.
Despite rain and cool temperatures, there was a constant crowd of people expoloring the tables of more than 50 exhibitors - including nine food vendors, who provided tastes of sustainable food items which are available on campus. This year's fair featured exhibitors such as Seattle City Light and their MobE (Mobile solar kiosk), a T-shirt giveaway (with shirts made from recycled plastic bottles) from festival sponsor Coca-Cola, a sustainablity trivial spin-the-wheel game from UW Recycling, and many more. The festival showcased UW programs, clubs and community partners that put sustainability first and displayed sustainability focused projects currently happening around and outside of campus.
Top photo by Lindsey Boisvin, Facilities Services Sustainability Communications Intern. See below for more event photos from UW Sustainability.