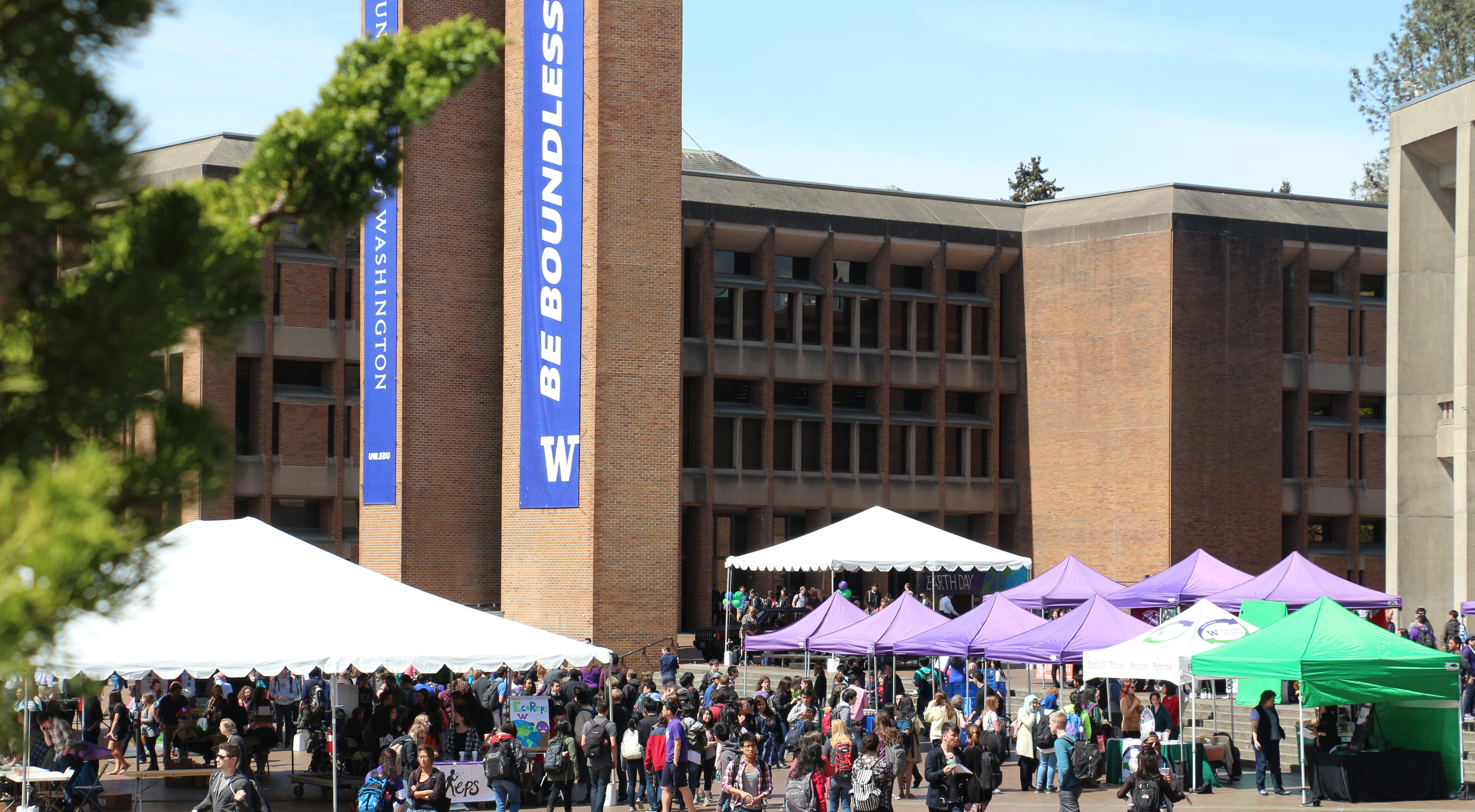 Music filled Red Square as thousands of students came together to celebrate the 45th anniversary of Earth Day at the University of Washington.
"I can't believe the event was put on for UW students," said Skyler Shane, one of the students who gathered to learn about sustainability efforts on campus. "Events like these can make a big difference for our future."
The UW Earth Club student organization organized this year's Earth Day celebration in partnership with UW Sustainability, bringing in a trailer-sized solar station on wheels from Northwest Solar Rover to capture solar power throughout the day and provide energy to the many things taking place on the event stage, including a live performance by the band San Juan, the Husky Green Awards presentation, speeches and music provided by Rainy Dawg Radio.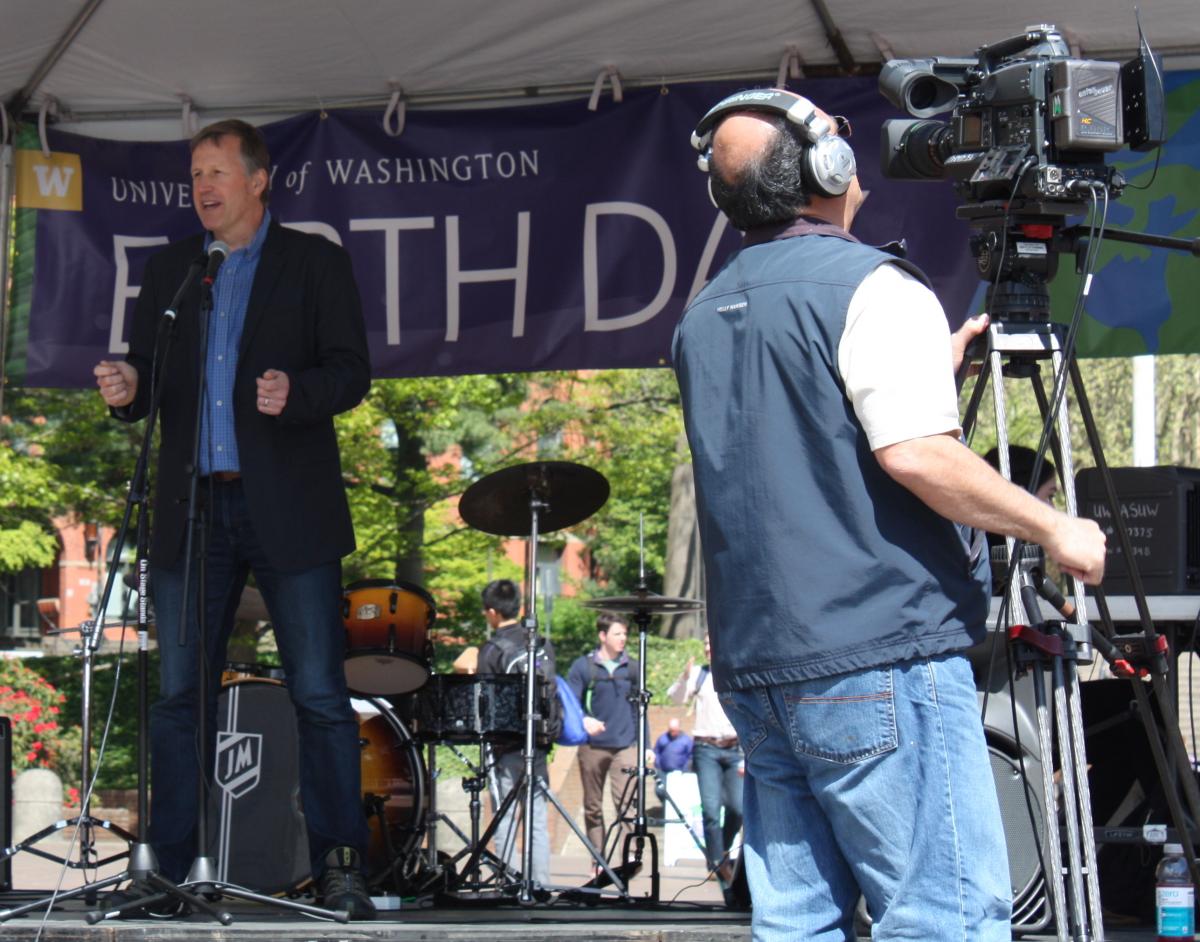 Among those who spoke was Seattle City Council member Mike O'Brien who encouraged environmental activism and transitioning away from the fossil fuel industry in our daily lives.
"It's so hard to put my feelings into words," said Lysia Li, Earth Day's student coordinator. "It's so unreal to finally see this event take shape. It has really caught students' attention, with many showing genuine passion. Everyone can do something to help the environment, even if it's something small like recycling."
Across from the stage under tents on Red Square, 32 exhibitors - including student organizations, UW departments, and sustainable food vendors - were sharing environmental and sustainability goals, while also encouraging students to think about their own effect on the environment.
Lines stretched around Red Square as students waited for free food, plants, and other souvenirs from the exhibitors while learning about the many environmental efforts happening at the UW and in the community.
"There are a great variety of people," said Rachel Edlund, who was tabling on behalf of the Community, Environment and Planning (CEP) degree at UW. "There are many groups that would normally not come together, so it's great to see everyone participating."
UW hosted its first Earth Day celebration in 1970 and the event has educated the UW community about the importance of environmental protection every year since. The UW Sustainability office works to promote sustainability across campus, and highlight the efforts of more than 50 student organizations and many departments which are dedicated to sustainable grounds management, energy and resource conservation in our buildings, widespread composting and recycling, and reducing our carbon footprint.
For the past six years, the UW's Husky Green Awards have recognized students, faculty and staff for their sustainability leadership and environmental impact on campus. This year, eight individuals and groups were awarded for their environmental dedication. Two Husky Green Legacy Awards honoring the long-time dedication of UW's environmental leaders were also given.
The food and souvenir give-aways may have received the most attention, but the overall message of Earth Day was what drove the energy on Red Square.
"The event feels very alive," said Liki Simonit, as she stood in line to get her free omelet. "A great place to spark conversation about the environment."
"This event is really awesome," said Janelle Williams, while standing in line to get a free plant. "Very Seattle like."
One of the most important message to be taken away from Earth Day is even though the celebration has ended, environmental activism doesn't have to.
"Everyday should be Earth day," said Jenay Brown, Greek sustainability ambassador for EcoReps.