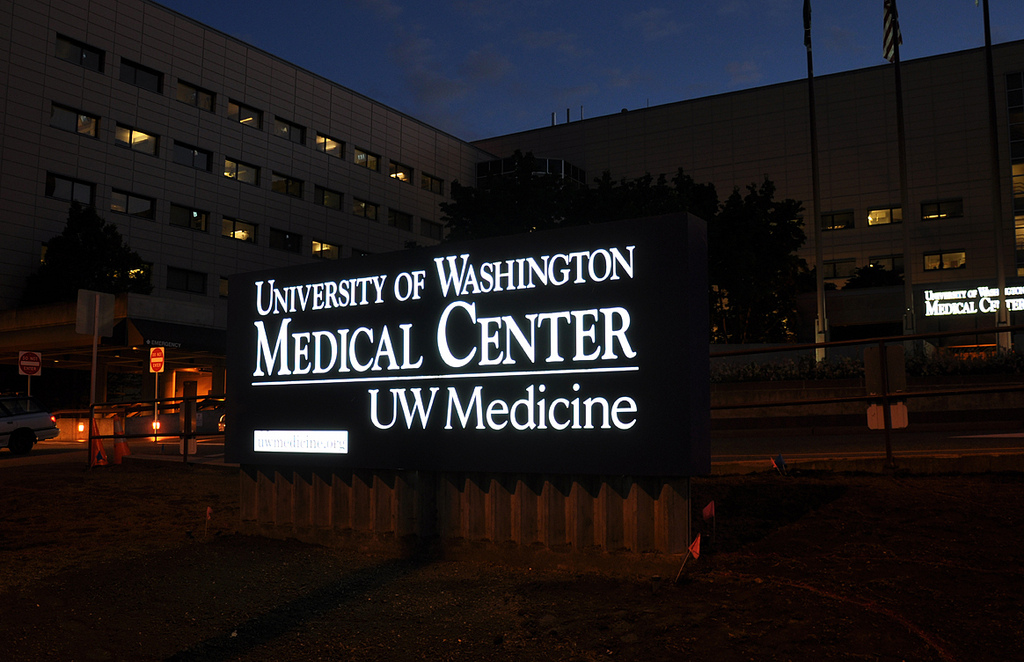 A Green Seed Fund project team hopes to save medical equipment from the landfill and give wheelchairs and walkers a second life, by examining opportunities for the UW Medical Center (UWMC) and Harborview Medical Center (HMC) to connect with community reuse programs and patients in need. Dr. Jennifer S. Pitonyak, an assistant professor in the Division of Occupational Therapy at UW and member of the project team, said that as a healthcare provider, she knew that sustainability and recycling of equipment is often overlooked in the face of maintaining patient safety and infection control. She also realized that this was an opportunity to use her occupational therapy skills to help rehabilitation providers develop behaviors and routines around reusing equipment.
At every hospital, including UWMC and Harborview, there is an inventory of durable medical equipment (DME) that rehabilitation providers use to care for their patients. DME includes equipment such as hospital beds, wheelchairs, crutches, and walking sticks, and there is a dearth of literature addressing where the equipment goes after leaving the hospital with the patient. Dr. Pitonyak believed that there was an opportunity to reduce the amount of DME that goes unused by exploring opportunities for UW to collaborate with DME community reuse programs.
Another member of the project team, Anne Ordway, a PhD student in Rehabilitation Science, was attracted to the proposal because it presented an opportunity to understand the policy barriers at the local, state, and national levels to the reuse and recycling of DME.  For example, recent changes in Medicare policy have resulted in more people paying out of pocket for equipment. The reuse and recycling of DME is a means of leveraging resources for improving patients' access to needed products.
This Green Seed Fund project is focused on creating relationships between UWMC, HMC, and DME community reuse programs. The study will explore opportunities for UWMC and HMC to educate rehabilitation providers and patients about diverting DME away from landfills and into the hands of people who need it. While policy issues that need explored, such as patient safety, this Green Seed Fund team is hoping to "blaze a trail in this new innovative research area."
Photo courtesy of Flickr user I-5 Design under a Creative Commons license.