Do you know a UW Commute Champion? UW Transportation Services is looking for Huskies who walk the talk with a commute that has a low-impact on the environment, enhances the quality of life in our community, and increases their health and wellbeing.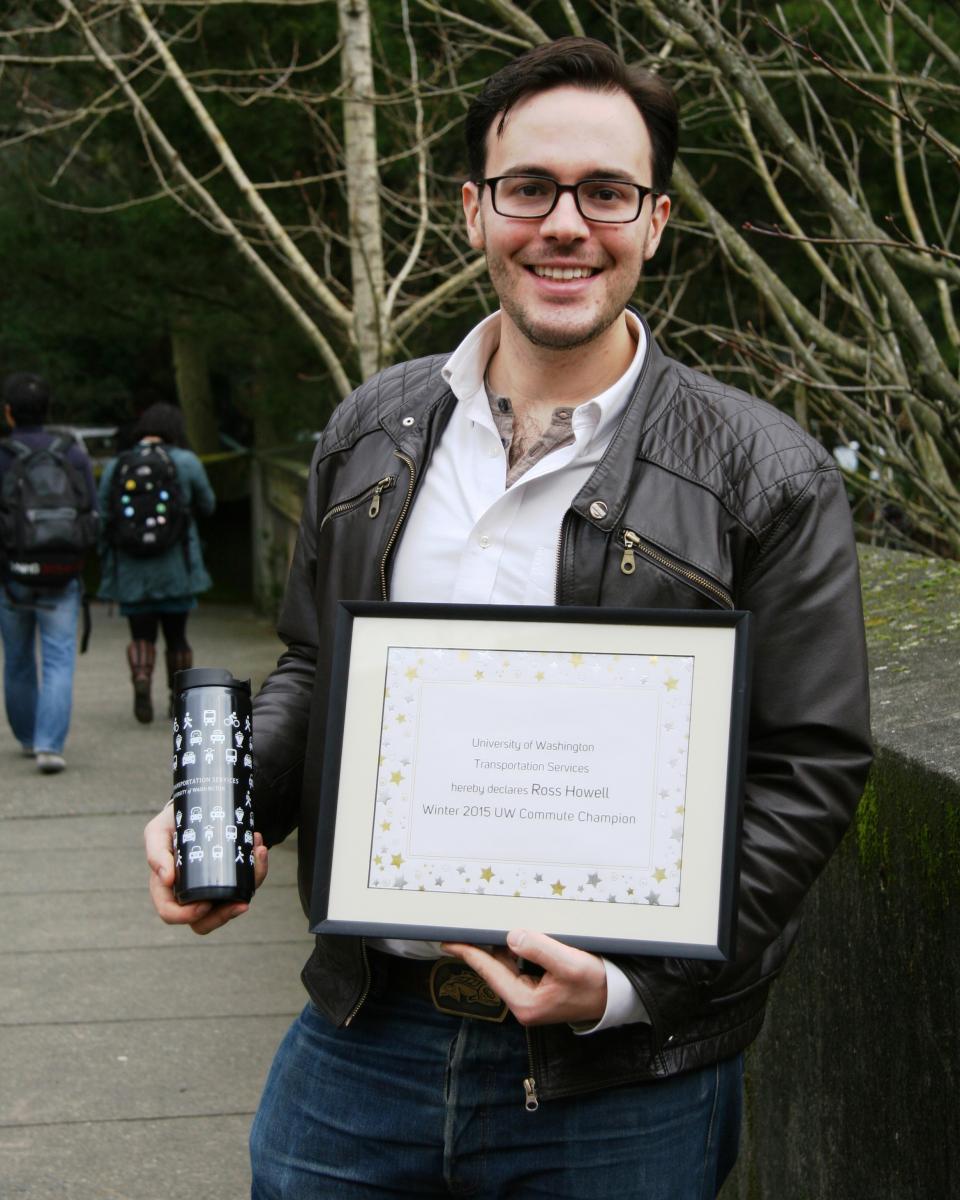 Each quarter, Transportation Services will select a champion and recognize them with an ice cream social for up to 20 people. The newest Commute Champion is Ross Howell from the School of Public Health as their newest Commute Champion—the latest of 16 UW commuters to hold that illustrious title. On February 12, to celebrate his selection, UW Transportation Services hosted an ice cream social for Ross and his classmates in the seminar for his master's program: Community Oriented Public Health Practice (COPHP). Ross says, "I am glad to share this celebration with my classmates. Our class is full of commute champions who have been a source of insight and inspiration whether I'm walking, busing or biking to school." You can read more about Ross and his commute habits at the Commute Champions page.
If you believe you know someone who rocks their commute, submit your nomination here.
Stay on top of everything Transportation Services is doing at their blog: http://blogs.uw.edu/tsmedia/category/features/