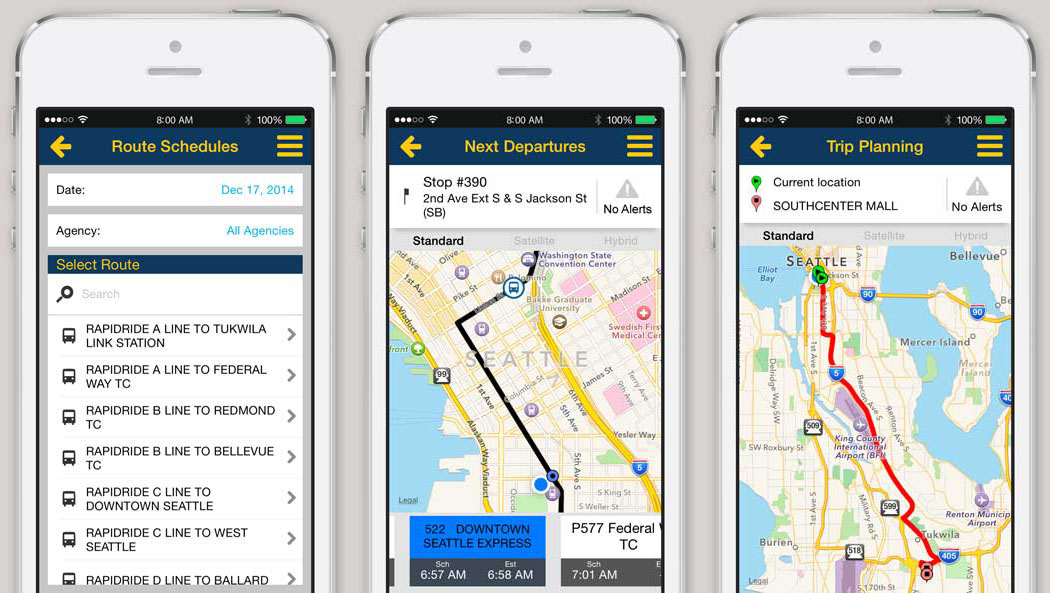 It's not always easy to know what bus you need to take to get where you're going. King County Metro Transit is hoping to make it simple with a new app for iPhone and Android.
The free app works with almost all public transportation options in the area - bus, rail, ferry, even the monorail. It lets you find the best route to your destaination and gives you real-time arrival information. The app aims to combine features which right now require multiple apps or website visits into one experience.
You can find download links and more information at: http://metro.kingcounty.gov/trip-planner/mobile-apps/
Using public transportation instead of driving helps reduce emissions and congestion, and this app should make it even easier to stay out of the car. If you want to see just how much getting out of the car and moving to public transporation (or, even better, biking or walking) helps your wallet and the environment,
use our Commuter Calculator
.