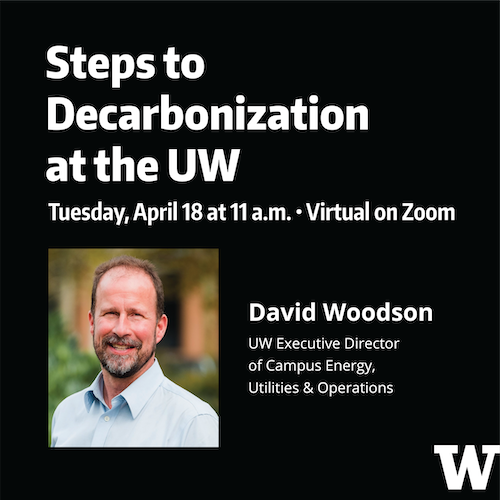 On Tuesday, April 18, at 11 a.m. join us for a virtual presentation on the University of Washington's Energy Transformation strategy and the steps we can take to transition the Seattle campus away from fossil fuels.
Dave Woodson, the UW's Executive Director of Campus Energy, Utilities and Operations, will walk through the steps needed to move the campus energy system to 100% clean energy, and why we need to act. There will be a Q&A session after the presentation.
This event will be held virtually via Zoom and is open to everyone.