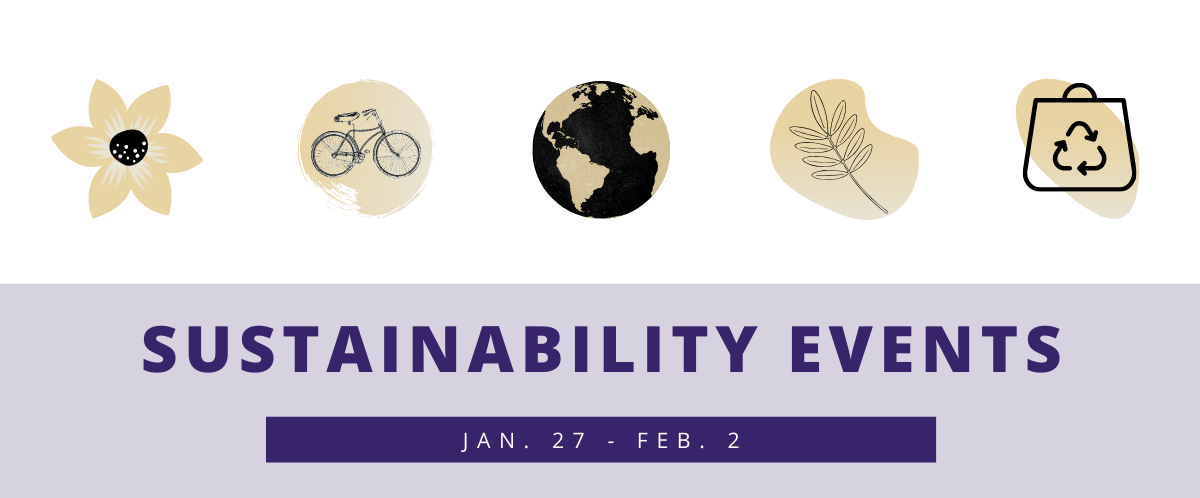 Every one of us interacts with food on a daily basis in some way. This week, the UW Farm, Campus Food Pantry and ASUW Student Food Cooperative will be discussing various aspects of our food systems as part of the Sustainability Stories seminar series. Also happening this week is a Student Sustainability Forum, movie screening, discussion on diversity and much more.
We highlight the top sustainability-related events across UW each week so you can quickly find the ones you're interested in. We also always have a full, comprehensive list of all campus sustainability events on our calendar. You can even subscribe to get weekly emails to keep up to date on all the sustainability events happening around UW.
Upcoming events include:
Thursday, Jan. 30, 12 p.m.
Allen Library Auditorium
Learn about food at UW and beyond with the UW Farm, UW Food Pantry and ASUW Student Food Cooperative. This is part of the Sustainability Stories @ UW series, hosted by UW Sustainability. These talks highlighting sustainability efforts happening across the University of Washington, are held every other Thursday at 12 p.m. in Allen Auditorium.
Monday, Jan. 27, 6 - 8 p.m.
Intellectual House
The UW Sustainability Curriculum Coalition and Campus Sustainability Fund are hosting a Student Sustainability Forum, with a discussion centering around desired actions for the upcoming UW Sustainability Action Plan.
Tuesday, Jan. 28, 5 - 7 p.m.
Fishery Sciences 102
A screening of "Hidden Rivers," a film exploring the biologically rich waters of the Southern Appalachian region, and how conservation biologists are looking to protect these ecosystems. The film's director, Jeremy Monroe, will hold a Q&A afterwards for audience members.
Tuesday, Jan. 28, 4 - 6 p.m.
Allen Library Peterson Room
Speaker Whitney Tome is Principal, Raben Group and the Executive Director for Green 2.0, an initiative to increase the racial diversity of the largest national environmental NGOs, foundations and federal government agencies. This talk is part of the Environmental Conversations series hosted by the Center for Environmental Politics in collaboration with EarthLab.
Tuesday, January 28, 12:30 - 1:30 p.m.
Guggenheim 220
Members of the Environmental & Occupational Health Sciences and the Civil & Environmental Engineering department will present about the effects of climate change on natural resources. This seminar is the fourth in the Food Systems in the Age of Climate Change seminar series co-hosted by the Nutritional Sciences Program and Center for Health and the Global Environment.