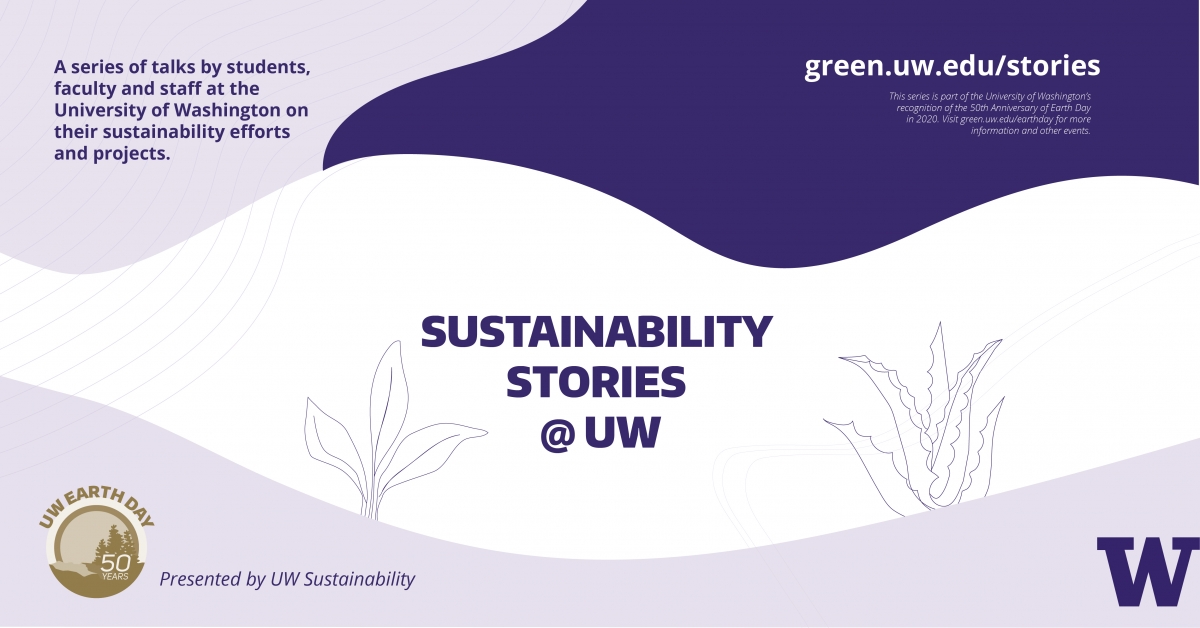 Join us on Thursday, January 16 at 12 p.m. in Allen Auditorium for the first in the Sustainability Stories @ UW series! UW Recycling and UW Surplus will present on their work reducing waste at the UW. Learn more about what both groups are doing to help keep our waste out of the landfill, followed by time for Q&A and networking.
UW Recycling will give information on the SCRAM (Students Cleanup, Recycle and Moveout) program, which encourages students to donate unwanted items when moving out of residence halls. Last Spring, the program secured more than 43 tons of donations for local groups. UW Surplus will talk about their operations and the public store, which finds new homes for items which are no longer wanted by UW departments.
The Sustainability Stories series will feature discussions at 12 p.m. on Thursdays in Allen Auditorium every other week starting in January. These events will highlight sustainability efforts happening across the University of Washington and feature students, faculty and staff. See the full schedule and speakers at sustainability.uw.edu/stories.