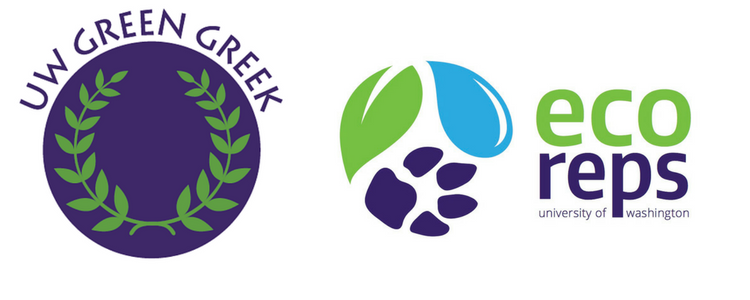 Are you in the Greek Community and interested in Environmental Leadership? Get involved with the EcoRep's Green Greek Representative Program! Learn more and register here.
Representatives meet every other Tuesday from 6 to 8 pm in Dempsey 112 throughout Winter Quarter, starting Tuesday, January 10th. The first hour is devoted to exciting speakers that range from CEO's of sustainability-focused organizations to spokespeople from our local utilities! In the second hour, Representatives work on a project specific to their chapter or the Greek Community in general. See the program calendar here.
Projects include lighting and water solutions, best waste practices, planning the spring Green Greek Competition, organizing a Greek-wide Energy Challenge and more! See our project gallery for more information.