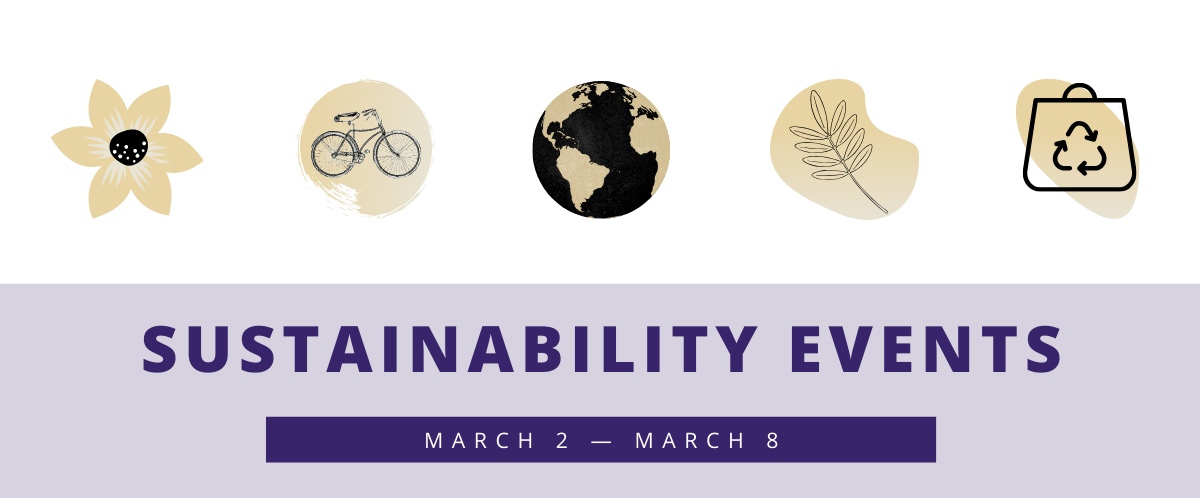 As we head into the final weeks of the quarter, consider taking a break from the books by checking out events happening all across campus. This week's events mainly cover getting out the message about your research findings, and informing policy practice.
We highlight the top sustainability-related events across UW each week so you can quickly find the ones you're interested in. We also always have a full, comprehensive list of all campus sustainability events on our calendar. You can even subscribe to get weekly emails to keep up to date on all the sustainability events happening around UW.
Upcoming events include:
Tuesday, March 3, 12:30–1:20 p.m.
Alder Hall Auditorium
The Nature Conservancy and EarthLab present an afternoon with Dr. Hugh Possingham, a scientist whose work has informed climate and policy practice in multiple countries. His lecture will cover the importance of environmental impacts, and will be followed by a meet-and-greet that will go until 2:15 p.m. 
Wednesday, March 4, 4–6 p.m.
Gould Hall
The North Link light rail is opening in 2021, and your feedback about these upcoming changes is wanted! King County Metro, Community Transit, and Sound Transit are hosting an open house for you to meet agency representatives and provide feedback to these groups. No RSVP is required for this event, and Metro is also accepting feedback through this survey.
Wednesday, March 4, 5–6:30 p.m.
Vista Cafe in Foege Genome Building
Several UW experts will gather to share their thoughts on the role of scientists in communicating their own research. The panel features UW News associate director Michelle Ma, ESS professor David Montgomery, and Climate Impacts Group director Amy Snover. Those interested in this event are encouraged to RSVP.
Thursday, March 5, 3:30–4:50 p.m.
John M. Wallace Hall Commons
A group of local scientists, and communications and engagements experts will present on methods and approaches for sharing information about science. This session is part of the Environmental Communications Panel hosted by the Program on the Environment. All are welcome to attend these free events. For more info, you can also follow #Envirocomm2020 on Twitter.
Friday, March 6, 12–1:30 p.m.
Gowen 1A, Olson Room
Dr. Sikina Jinnah, an associate professor of politics at UC Santa Cruz, will present on the role of governance in addressing global climate change. This seminar is part of the Duck Family Colloquium series under the Center for Environmental Politics, which hosts a seminar each month.