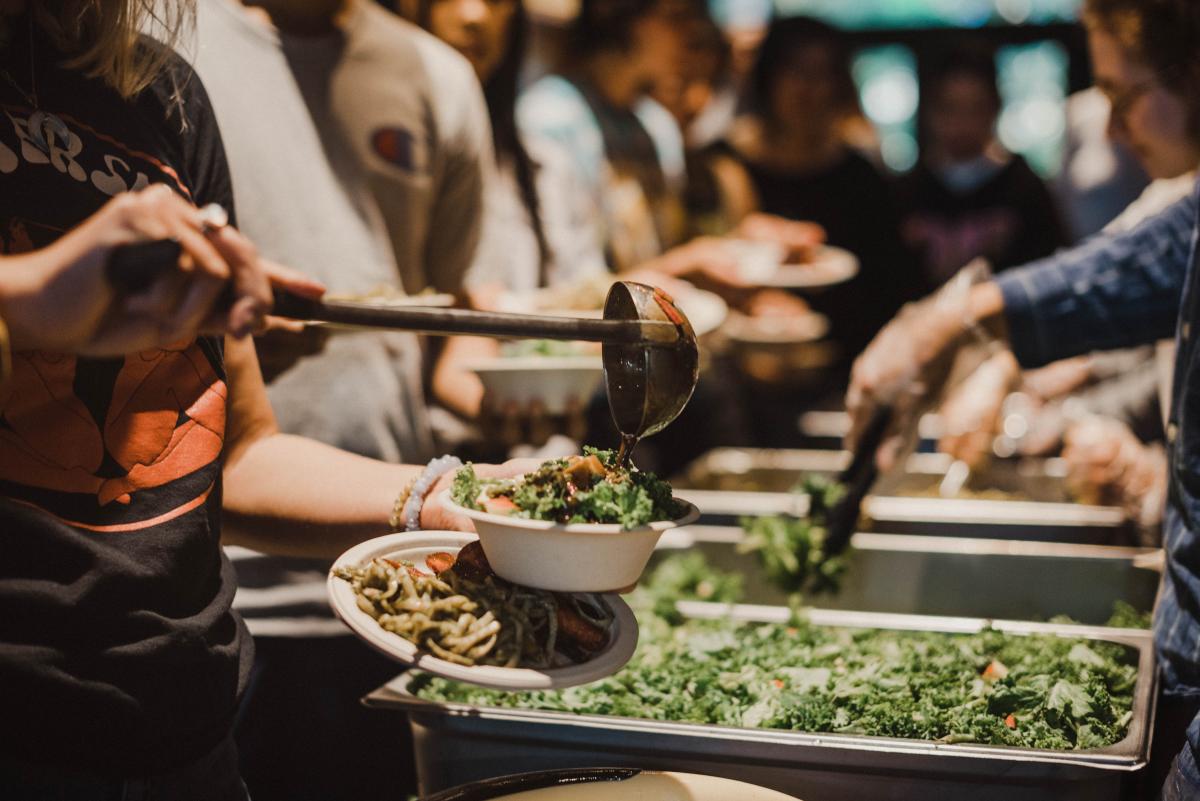 Had you been around the wǝɫǝbʔaltxʷ  – Intellectual House last Monday evening, you may have stopped in your tracks and been lured inside by the inviting scent of fresh basil and lavender. This year's Spring Humble Feast was not only a community-oriented educational dinner, but also a treat for the senses.
The Humble Feast is a bi-annual community dinner hosted by the ASUW Student Food Co-op. The dinner serves as an opportunity for students and faculty to critically rethink conventional food systems, learn about local producers, and realize the privilege one holds in being able to eat "better." Additionally, it gives busy college students a chance to slow down, invest time in themselves and others, and reconnect with food. 
This year's dinner supported local producers from across the Pacific Northwest and featured a glorious spread of kale salad, roasted vegetables, pesto pasta, and vegan ice cream from Molly Moon's. 
See a selection of images and student reactions from the event below, or visit our Flickr album for even more photos. For more information on the Student Food Co-op, listen to our Podcast with co-manager Tiara Adler and co-op member Emma D'Orazio.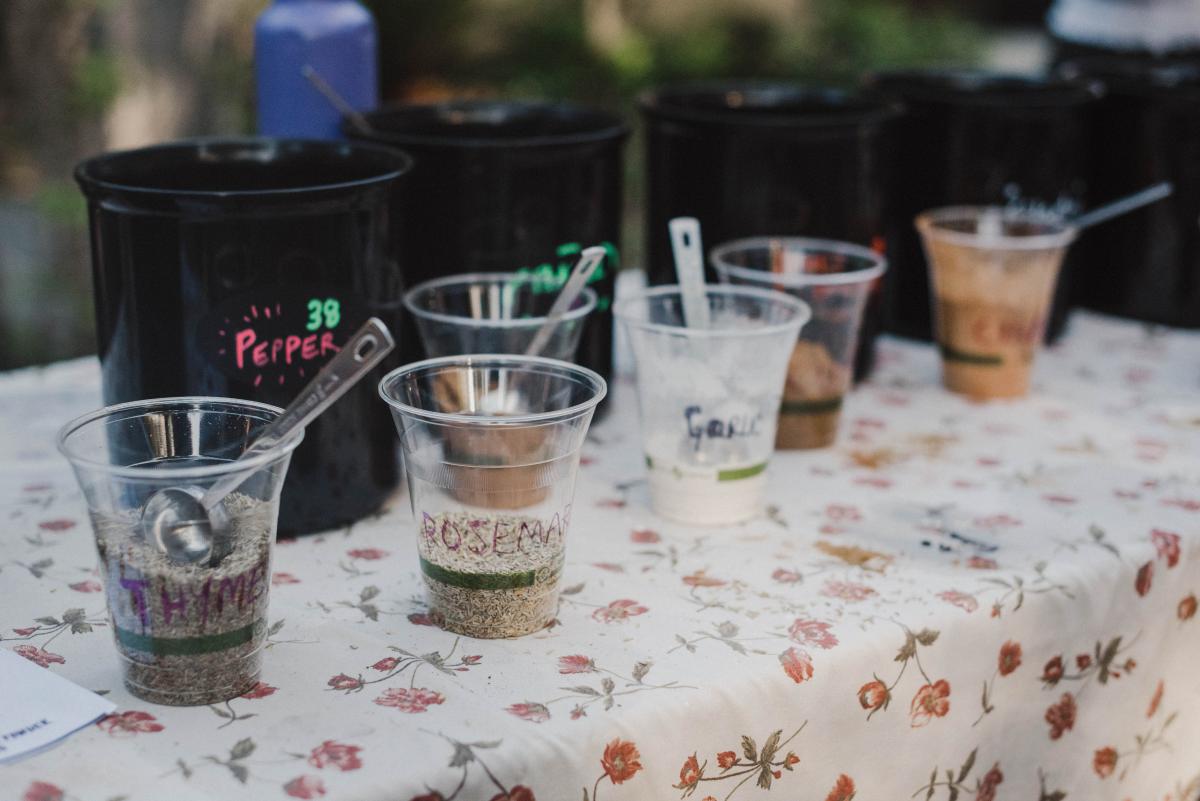 I loved how the event brought together so many like minded people who also cared about the incredibly important issues of sustainability and ethics of food production. I learned a lot during their trivia activity, it helped to guide the discussion at the tables while we were eating. I really appreciate how intentional every aspect of the event was. If only more events, groups and aspects of food production on campus were practiced with that much intention!

Cezanne Lane
Freshman, prospective Public Health/pre-med
This Humble Feast was incredibly special to the co-op. It is one of the first year's we've been able to financially support local farmers, rather than ask for donations. We're so proud and lucky to be able to be supporting our local farms! It was an amazing event and so exciting to see the magnitude of people that care about food. We're looking forward to the next one already!

Tiara Alder

Junior, Environmental Studies & Spanish

Co-Manager of the ASUW Student Food Co-op

As someone whose trying to cut meat from their diet this event was inspiring. But at the same time I felt like they glossed over some of the things that keep people from supporting local produce. Like yes, I can go vegetarian and support local but not everyone can afford to. It's a privilege, and if we want to address the environmental impact meat has we need to think about that as well.

Max Wasserman

Junior, Journalism
See even more photos from the Humble Feast on our Flickr page.