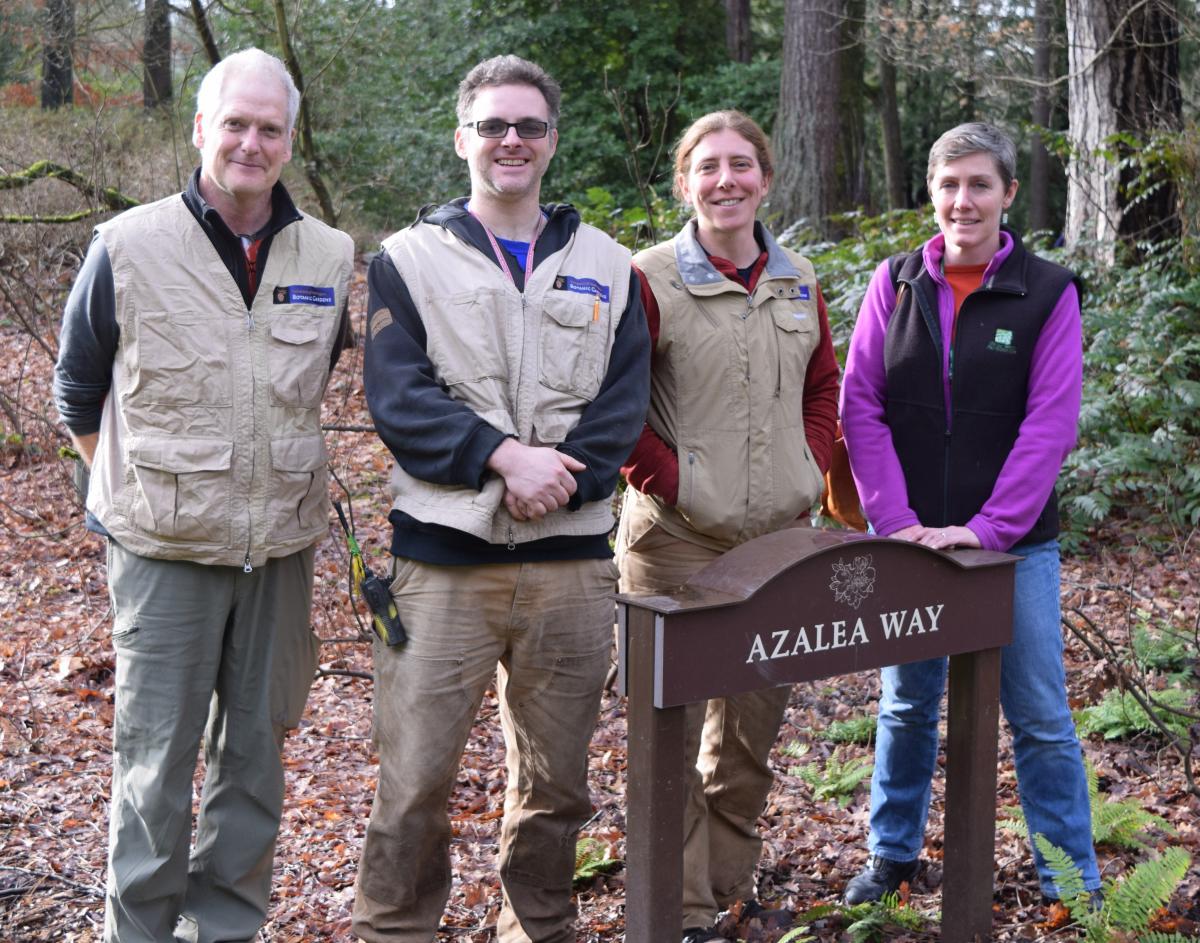 Over six million gallons of water is used to sustain the assortment of trees and flowers in the Washington Park Arboretum, much of it along Azalea Way, the main pathway through the Arboretum. But a group of UW students, staff and faculty are hoping to significantly reduce the amount of water used.   
In an effort to reduce water, Arboretum gardener Kathleen DeMaria and her team are working to replace the existing irrigation system. To kick-start the project, the Green Seed Fund awarded the team $52,323 for a research project which will give the team information on how to optimize the project.
"It was built in so many time periods that you just try and make it work," said DeMaria. "And sometimes just trying to make it work only gets it to work at a 50 percent efficiency level."
To get the system running at a 100 percent efficiency level, DeMaria and her team plan on implementing three critical changes. First, an irrigation auditor will review Azalea Way to pinpoint the biggest problem areas. Based on the auditor's recommendations, two of the three oldest controllers will be replaced. Then water flow sensors will be added to three of the controllers (two new and one old) to compare water usage between the updated irrigation system and the outdated controller.
"(We want to) have a more scientific comparison to see if our hypothesis is correct and these controllers will actually help reduce water," said DeMaria. "If we secure funding for it then we'll replace the third one."
As a bonus, if there is ever a leak the new system will shut down the entire pipe and pinpoint exactly where the leak is on a nearby computer.
The team hopes to have the irrigation system put into place before the end of June. Come September, the irrigation system will be shutoff to begin the analysis portion of the project. During this time, the team will study just how much the new system reduced water consumption.
As a way to document their efforts, DeMaria hopes to put on a presentation to a class of professional in the horticulture field in either December or January 2017.
"(Our aim) is to increase the efficiency of the water used," said DeMaria. "This will tie in nicely with our sustainability goals."