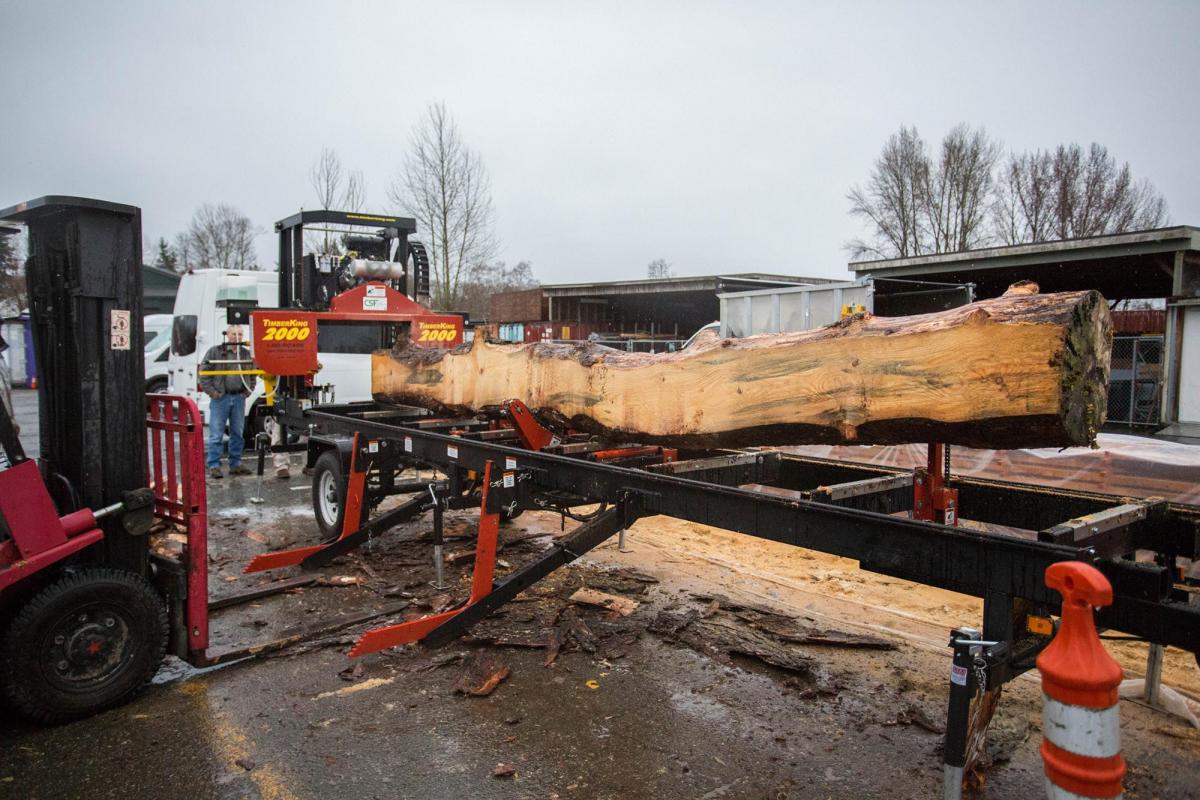 Update 4/18: The Salvage Wood Program was named one of the seven 2016 Husky Green Award winners.
The Salvage Wood Program at the University of Washington is working to make sure any trees which need to be removed on campus can have a second life.
The program, run by Grounds Management and made possible by a Campus Sustainability Fund grant and help from the UW chapter of Engineers Without Borders, turns those removed trees into lumber for projects on campus such as benches and tables.
Check out the Facilities Services blog for a look at all aspects of the program, including plans for a solar kiln to help dry the wood and photos of the program's sawmill in action.
"What I really like about [the salvage wood program] in particular, is the furniture made from these trees tell a story," said Kristine Kenney, the university landscape architect. "We know where the wood came from, the species of tree and its former location on campus, and that story and the legacy of the University, is carried on for future generations to enjoy in a new way."
Photo by Facilities Services' Sustainability Communications Intern Lindsey Boisvin. For more information on Facilities Services' sustainability efforts, see the FS blog or follow them on Facebook and Instagram.
The Husky Green Awards recognize the top environmental leaders at the University of Washington. Individuals or groups from all UW campuses are nominated by faculty, staff and students. We'll be featuring many of the 2016 nominees on the blog this month. The winners will be announced on April 18, with an award ceremony during the April 22 Earth Day celebrations on Red Square.