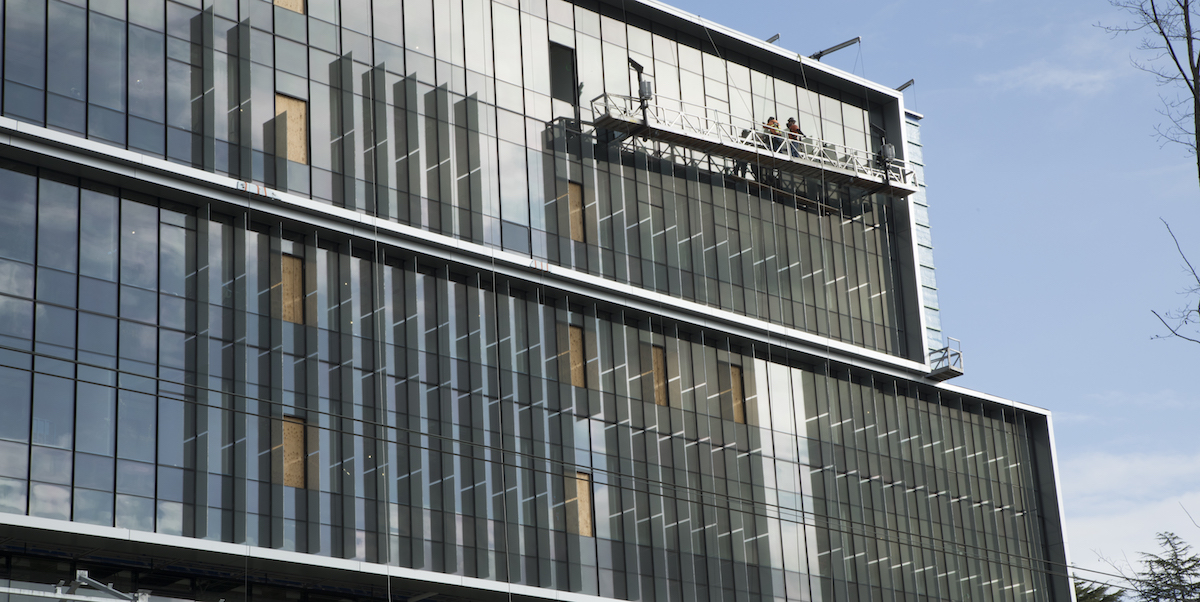 Photos by Rosemary Reyes
The new Life Sciences Building under construction next to the Burke Gilman Trail features floor-to-ceiling windows all along the south side. The windows allow the sun to naturally light the space, but that sunlight also presents a problem.
In the summer, direct sunlight would overheat the building. Instead of relying on air conditioning, the team behind the building's design found a unique solution.