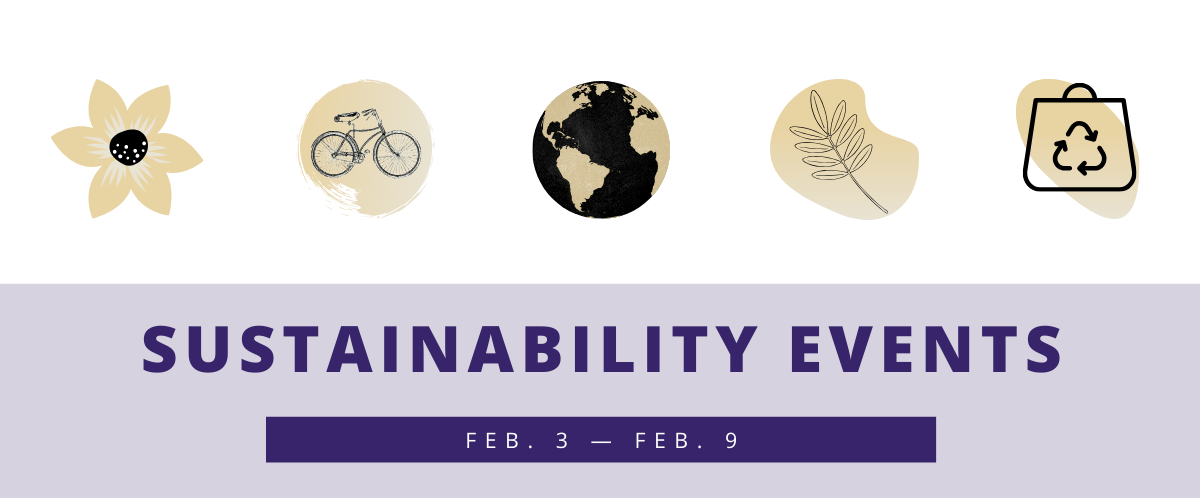 Communities both local and worldwide are taking various approaches to practicing sustainability. This week, there are opportunities to learn about how the environment and climate change impact different groups. Sit in on an event about children's health, New York's role in maintaining green cities, or the significance of the local kokanee salmon.
We highlight the top sustainability-related events across UW each week so you can quickly find the ones you're interested in. We also always have a full, comprehensive list of all campus sustainability events on our calendar. You can even subscribe to get weekly emails to keep up to date on all the sustainability events happening around UW.
Upcoming events include:
Friday, Feb. 7, 12 p.m.
HUB 145
As part of The Whole U's Dare to Do Challenge, UW Recycling and UW Sustainability staff will talk about how you can Dare to Reduce your environmental footprint. Daimon Eklund from UW Sustainability and Adam Fehn from UW Recycling will share their experiences and concrete steps to simplify life, reduce waste, and make decisions that support sustainability. RSVP here.
Wednesday, Feb. 5, 9 a.m. - 4:30 p.m.
HUB Main Desk
The first Wednesday of every month, the HUB clears out its Lost & Found with a sale. Items you can often find at a big discount include small electronics, jackets, books, water bottles, USB drives, and more. Swing by to unearth some treasures before they're gone!
Thursday, Feb. 6, 12:30 p.m.
Magnuson Health Sciences Center T 435
Dr. Catherine Karr, an environmental epidemiologist and pediatric environmental medicine specialist, will present on the effects of contaminants on children's health. This seminar is part of a series hosted by the Department of Environmental and Occupational Health. Seminars take place every Thursday in HSB T-425 from 12:30-1:20 p.m. throughout Winter 2020.
Friday, Feb. 7, 11 a.m - 2 p.m.
Douglas Research Conservatory
End your stressful week by taking care of plants in the nursery run by the Society for Ecological Restoration (SER). Come dressed in clothes to get dirty, and learn about horticulture practices and native plants. RSVP to attend one of SER-UW's weekly work parties every Friday from 11-2 p.m.
Friday, Feb. 7, 12 p.m.
Gowen 1A, Olson Room
Trina Hamilton, an associate professor of geography from SUNY, will present on the need for cities to focus on cleaning efforts and industrial retention to strive for sustainability. This seminar is part of the Duck Family Colloquium series under the Center for Environmental Politics, which hosts a seminar each month.
Saturday, Feb. 8, 3:30 - 6:30 p.m.
Intellectual House
The documentary film Spawning Grounds is hosting its Seattle premier on the UW campus. Learn about the life of Lake Sammamish kokanee, a landlocked salmon that is an important food source for Coast Salish people. As kokanee numbers decrease, the film follows a variety of characters on their quest to recover this species. Tickets are required for attendance.