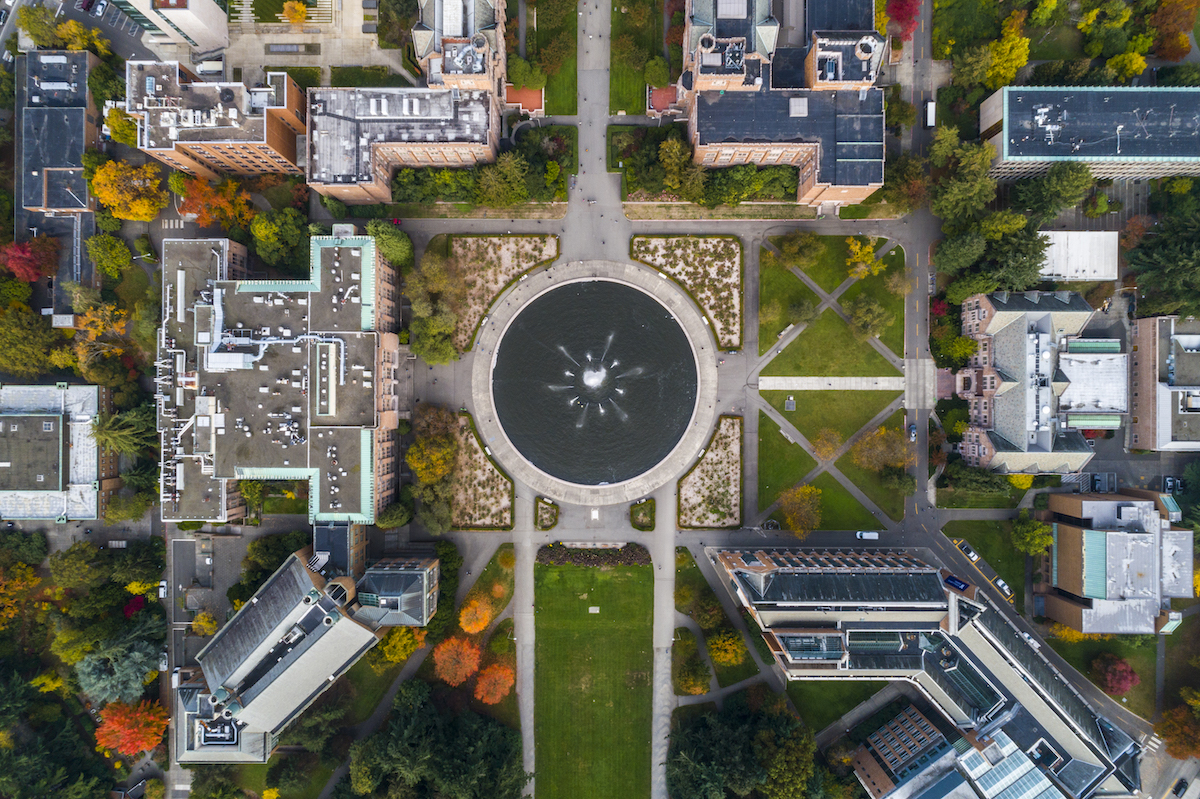 You can now virtually explore sustainability features across the University of Washington. 
UW Sustainability has published updated versions of our UW Campus Sustainability Map and Sustainability Walking Tour. These new maps provide a better user experience and interactive options to discover ways we're furthering sustainability across campus.
The Campus Sustainability Map is a way to explore a wide variety of sustainability features across the UW. Categories featured on the map include green buildings, gardens and habitats, transportation options, water bottle refill stations, waste receptacles and more.
The original version of the Campus Sustainability Map was launched in 2013. This updated version provides additional functionality, making it easier to discover and browse features. It is also built using the UW's GIS infrastructure, making it easier to update and integrate new features over time.
The Sustainability Walking Tour provides an interactive look at some of the most visible sustainability highlights across the UW, with self-guided options for different areas of campus. This online walking tour provides an opportunity to virtually explore, or guide your walk around campus.
You can also view online walking tours for UW Bothell and UW Tacoma.
For more information or to suggest items for us to include on the map, email sustainability@uw.edu.