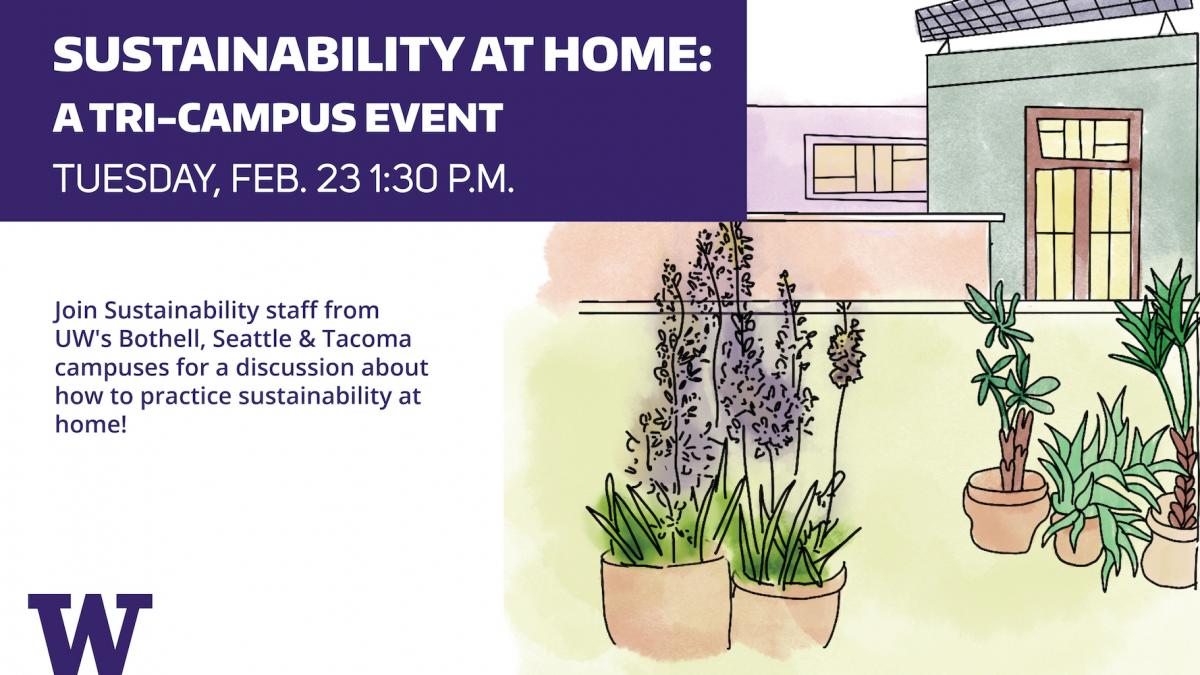 Update: watch the recording of this event on YouTube.
On February 23 at 1:30 p.m., the Sustainability staff of UW's Bothell, Seattle and Tacoma campuses are co-hosting the virtual event "Sustainability at Home." Access the event via Zoom.
For many of us, this past year has meant our home has also served as our space for work or learning. How has this affected your personal sustainability actions? We'll be discussing the impacts of the pandemic and what lessons we might take from this past year. Staff from each of the three campuses will open the event with short presentations on ways they practice sustainability, followed by a time for open discussion.
We'd like to hear from students, staff and faculty at all three campuses about how the pandemic has changed your sustainability efforts, as well as any questions you'd like us to address during the event. Click below to fill out our simple three-question form so that we can best share experiences and address any questions during the event.  We'll see you on February 23!