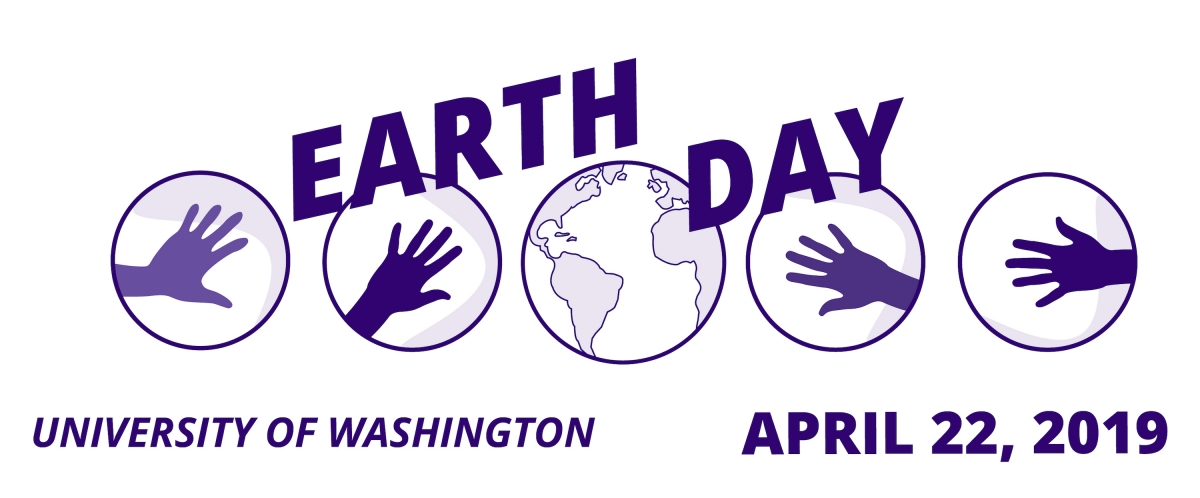 The UW Earth Day student coordinator will work with the College of the Environment, UW Sustainability, the Campus Sustainability Fund and campus student groups to help plan and coordinate the 2019 UW Earth Day celebrations. This student will recruit and lead passionate, multi-disciplinary and diverse student volunteers in a planning committee to help determine Earth Day programming, and will also coordinate volunteers for the event.
The goal of this year's Earth Day is to be an inclusive, diverse event that incorporates a focus on social and environmental justice and engages members of campus who are traditionally underrepresented in discussions and actions around sustainability. Event programming may include interactive arts, live performance and inspirational speakers to create a multi-dimensional event to attract students from across campus.
This role will require a highly-organized individual to manage planning and committee coordination. Areas of responsibility will include working with administration and student volunteers around event management, outreach, volunteer coordination and more.
Responsibilities and duties
Excellent communication and task management skills required
Organize and lead student Earth Day planning committee
Work with UW Sustainability and College of the Environment staff and provide regular updates on committee activities
Manage student volunteers working on programming, outreach, event coordination and more; and delegate tasks as required
Network with students across campus for promotion and involvement
Strong commitment and passion for diversity, inclusivity, and collaborative problem-solving.
The Earth Day Student Coordinator will be expected to work 5-10 hours a week, with an immediate start through the end of April. Pay is $16/hour. This position is also work study eligible.
To apply, email a cover letter and resume to Isabel Carrera Zamanillo, micz@uw.edu.
Diversity Statement
At the University of Washington, diversity is integral to excellence. We value and honor diverse experiences and perspectives, while striving to create welcoming and respectful learning environments, and promote access and opportunity for all. We encourage individuals of all backgrounds to apply.