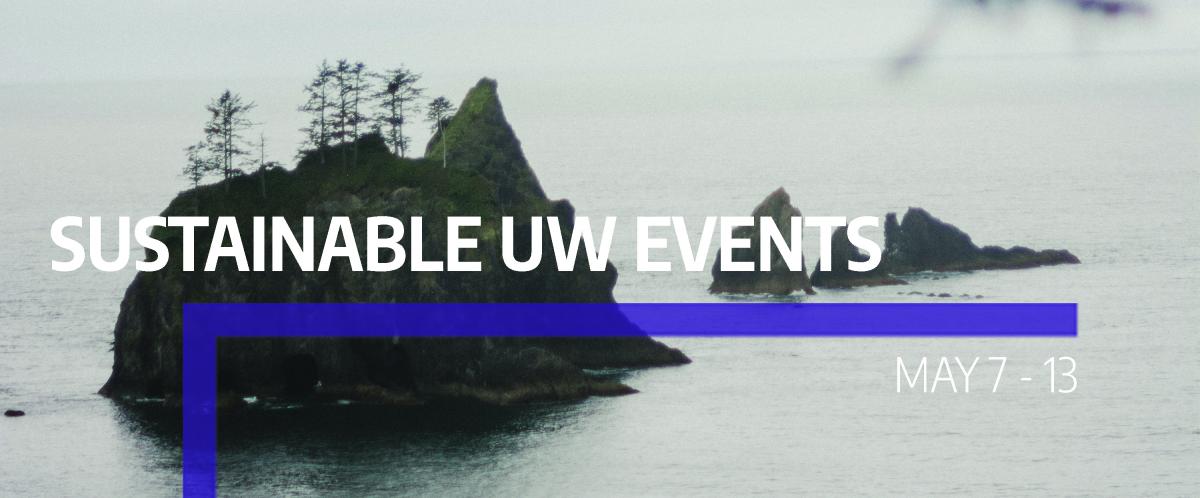 This week is packed for a range of events hosted by the ASUW Student Food Co-op, the Undergraduate Women in Business Association, and other student groups! The sustainability events calendar includes all sustainability related events, but below we've listed a few of the top options for this week. Also, check out our calendar for a comprehensive listing of events. You can even subscribe to get weekly emails to keep up to date on all the sustainability events happening around UW!
Monday, May 7, 6 – 8 p.m.
Intellectual House
Come join the ASUW Student Food Cooperative for a community celebration of local, sustainable, ethical, and delicious food!
Humble Feast is a bi-annual dinner hosted by the ASUW Student Food Cooperative. The lovely members of our co-op come together to cook a healthy and affordable meal for our community. Come think critically about how we eat, make some new friends, and enjoy some super fun crafts + activities. Tickets are $5 pre-sale online or $7 at the doors.
Thursday, May 8, 2018, 6:30 – 8:00 p.m.
Paccar Hall, Room 394
Join UWiB and Net Impact for an evening of ideation! In this case challenge we will learn about how the fast fashion industry connects with important global issues such as environmental sustainability and social justice. Everyone will have the opportunity to come up with solutions and pitch their ideas with like-minded people in the community!
Thursday, May 10, 6:30 – 7:30 p.m.
Fisheries Building, Room 102
Join Program on the Environment and Doris Duke Conservation Scholars Program to welcome Navina Khanna, Director of the HEAL Food Alliance for an evening talk and discussion related to food justice, the environment and human health. All are welcome! Please RSVP to help us plan for food: bit.ly/NavinaKhanna.
Navina has dedicated over 15 years to creating a more just and sustainable world through transforming food systems in her role as an educator, community organizer and policy advocate. HEAL's mission is to build our collective power to create food and farm systems that are healthy for our families, accessible and affordable for all communities, and fair to the hard-working people who grow, distribute, prepare, and serve our food — while protecting the air, water, and land we all depend on.