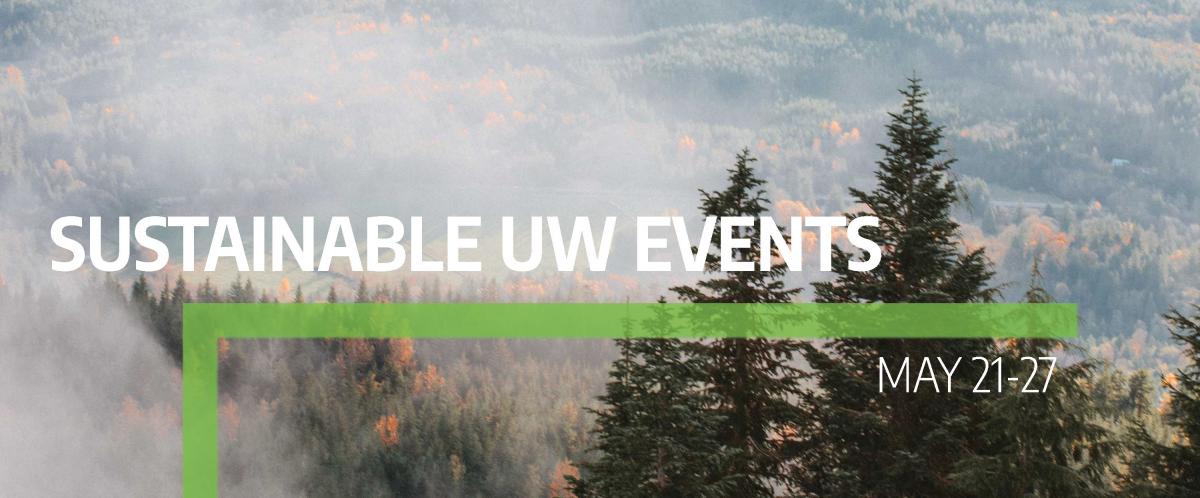 It might be hard to believe, but summer is right around the corner! Before finals and summer plans kick in, check out the events below for a snippet of what's to come! The sustainability events calendar also includes all sustainability related events, and our calendar has a comprehensive listing of all events. You can even subscribe to get weekly emails to keep up to date on all the sustainability events happening around UW!
Monday, May 21, 3:30 - 4:30 p.m.
Kane Hall, Room 120
Kaija Klauder, a MS Candidate from Wildlife Science Program at the University of Washington will be speaking to us about her research in Denali National Park on wolves. This is the last Wildlife Science Seminar of Spring quarter 2018 as part of the School of Environmental and Forest Sciences.
This is a free event, and the public is welcome to attend.
Questions about this seminar or any other in the series should be directed to Christian Grue at cgrue@uw.edu.
Wednesday, May 23, 3:30 - 4:20 p.m.
Physics and Astronomy Auditorium, Room A102
Join Uyi Stewart, director of Global Development Strategy, Data and Analytics at the Bill and Melinda Gates Foundation, for an exploration of the impact that data analytics has on global issues. Stewart will lead a conversation identifying how we can use data to help solve some of humanity's biggest issues to date: global health and environmental concerns.
Wednesday, May 23, 4:30 - 7 p.m.
Fisheries Hall
Join us in learning about and celebrating the culmination of months of work by our Capstone students. Schedule to come.