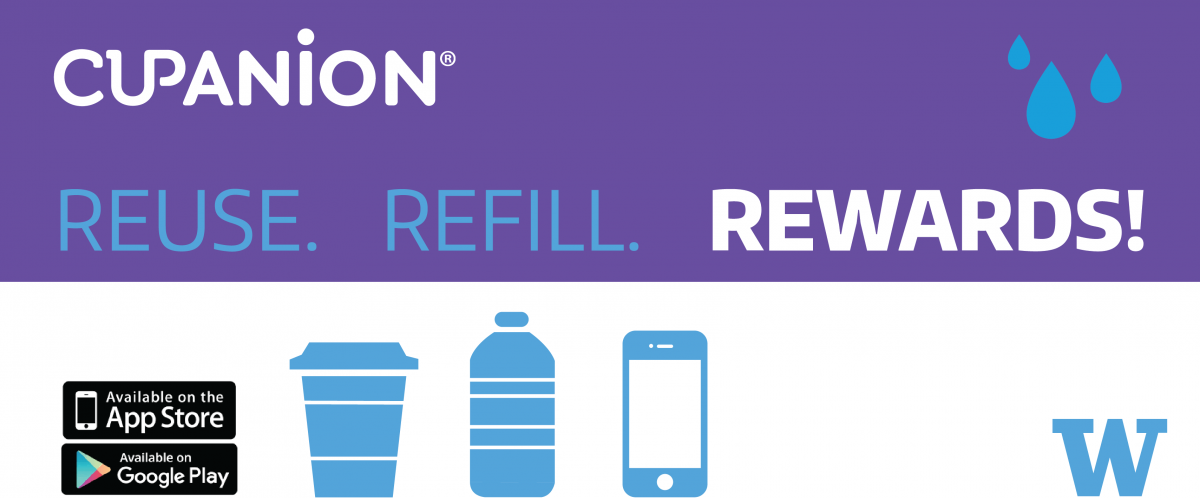 The University of Washington is partnering with Cupanion to reward students each time they fill a reusable mug instead of using a disposable cup.
The SEED student group has partnered with Housing and Food Services to make Cupanion stickers available starting this week. With the sticker and a downloadable smartphone app, each time you fill your reusable mug scan the bar code in the app and earn point toward rewards such as gift cards.
SEED is tabling in various locations around campus this week and handing out the Cupanion stickers.
Pick-up locations (SEED will have a table with Cupanion stickers from 12-2 p.m. each day):
HFS Residents can also join SEED on Thursday night for a coffee tasting with Husky Grind at 5:30 p.m. in Poplar 106. Bring your own mug and get a Cupanion sticker while learning about sustainability in the coffee industry.