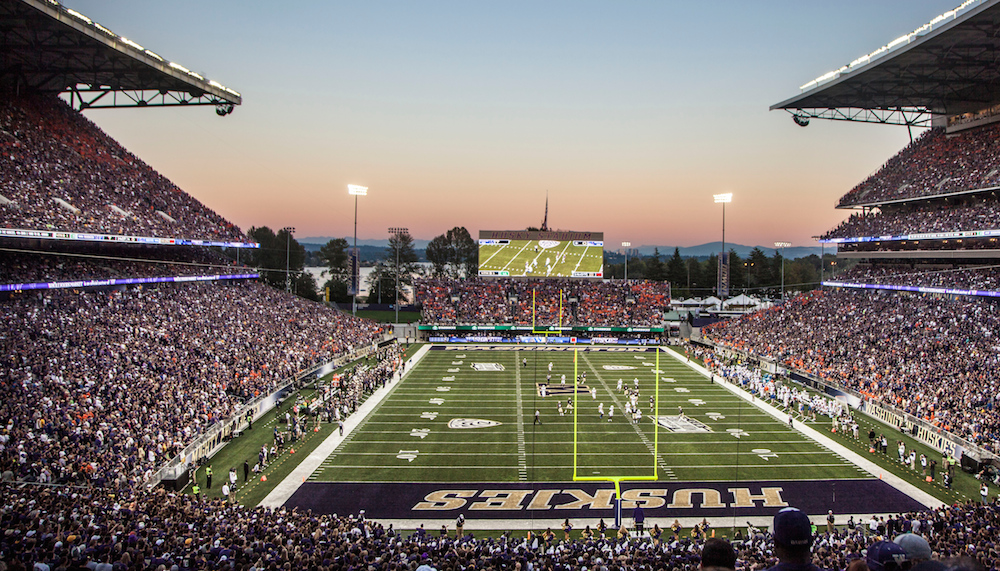 The University of Washington is one of four finalists for the first Sustainability Award from the National Association of Collegiate Directors of Athletics (NACDA) and USG Corp.
UW was honored for the sustainability aspects of the recent renovation of Husky Stadium. NACDA said the project "looked past the basics of water and energy conservation to enhance infrastructure, reduce the building's impact on the surrounding environment and provide a platform that has allowed UW to promote sustainability to its stakeholders, students, and fans."
The other finalists are Southern Methodist University, UCLA and the Air Force Academy. The winner will be announced this fall.
For more information: http://www.nacda.com/nacda/sustainabilityaward.html