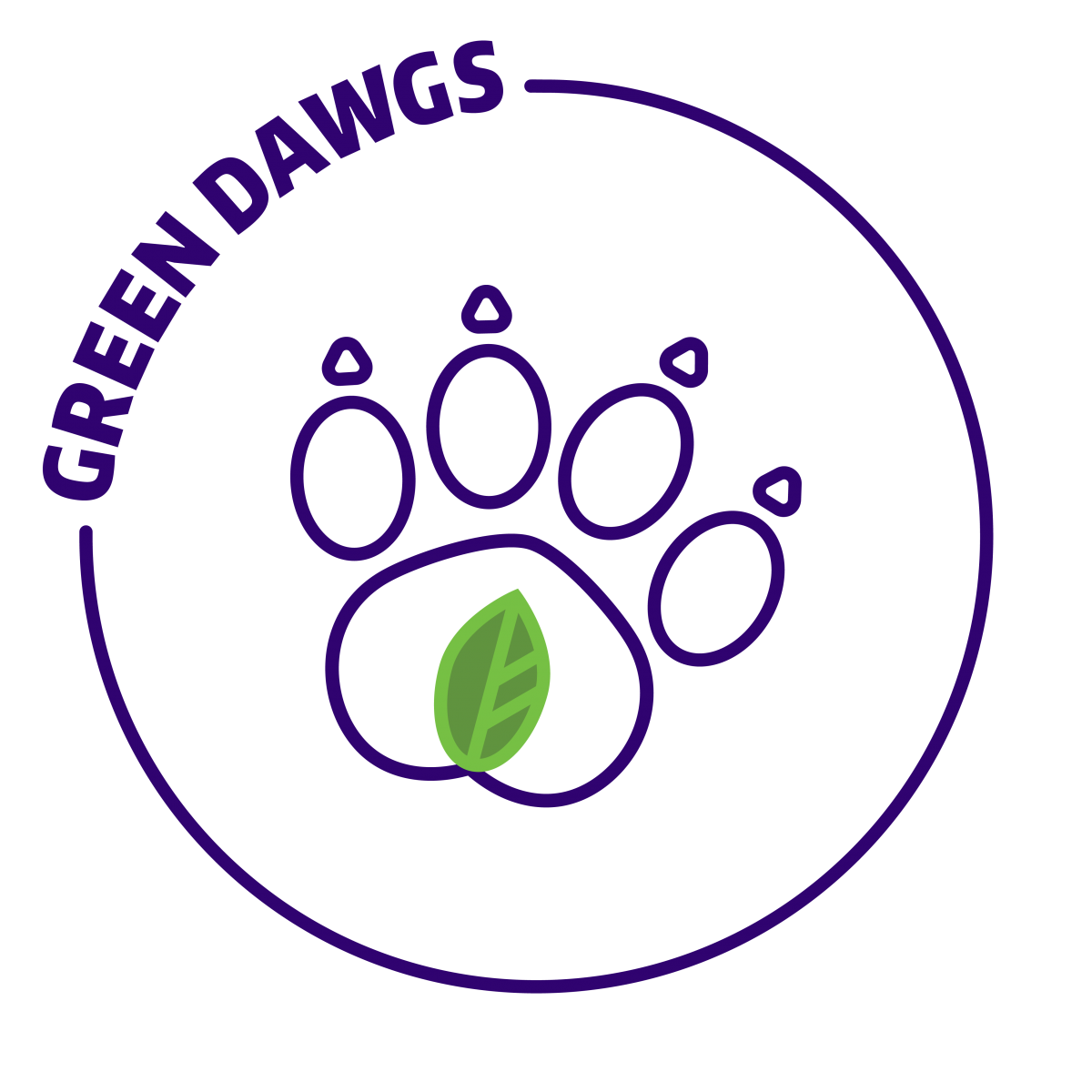 The Green Dawgs Program at the University of Washington encourages student groups to make their meetings, events, and member practices more sustainable. The program, administered by EcoReps, provides a framework for self-evaluation as well as resources to help student groups implement sustainable practices within their clubs. 
Anyone from an official UW student group (known as Registered Student Organizations, or RSOs at UW Seattle) can apply to receive a Green Dawg Certification, provided they or a member of the club knowingly volunteer to serve as that club's Green Dawg Representative. Our brief online survey allows groups to recognize what steps their club is already taking to be green, and areas where there is room for improvement. Qualifying groups will be recognized at different levels of certification based on the criteria they meet. The certification is based on club practices in action areas such as energy conservation, green meetings, paper conservation, waste diversion, transportation, and more. 
How does a group apply for Certification?
To participate, a representative from the applying UW student group should be selected as the designated point of contact, and should complete the online application form. Once the form is filled out, you will receive an email from us within a few days with more information as well as sustainability resources available to you. 
2020-2021 Certified Clubs
Gold level
Alpha Chi Omega
Alpha Delta Pi Sorority
Alpha Epsilon Phi
Alpha Gamma Delta
Alpha Phi
Alpha Xi Delta
American Marketing Association
American Society of Civil Engineers UW Chapter
Black Student Union
Chi Omega
Gamma Phi Beta Sorority 
Green Greek Representative Program
Kappa Alpha Theta
Khmer Student Association
Phi Mu Fraternity
Phi Sigma Rho
Pi Beta Phi 
Secular Student Alliance, UW Chapter
Sigma Kappa
Society for Ecological Restoration - UW Chapter
UW EcoReps
UW Food Pantry
Zeta Tau Alpha
Silver level
Alpha Omicron Pi
Delta Delta Delta 
Delta Gamma
Delta Zeta Sorority 
Bronze level
Kappa Kappa Gamma - Beta Pi chapter
2017-2018 Certified Clubs
Gold level
UW Native Plant Nursery (SER-UW)
Ecoreps
Net Impact (Undergraduate Chapter)
UW Rotaract
UW Solar
Health Equity Circle
AIESEC in Seattle
HUA VOICE Radio
Hiking Club at UW
Student Association of Green Environment
Technical Association of the Pulp and Paper Industry (TAPPI) - UW Chapter
Ancient Chinese Association 
Greek Community Project
Association of Information Management Students
ASUW Student Food Cooperative
SEED 
UW Quizbowl
Harry Potter Club
Theta Xi
Fisheries Interdisciplinary Network of Students
Womxn's Action Commission (WAC) for ASUW
Silver level
Cooking and Baking Club at UW
Campus Sustainability Fund
Women's Rugby Club at the University of Washington
Earth Club
Foster Level Up!
Green Greeks
Voyage
Washington Public Interest Research Group
UW Table Tennis Team
Alpha Omicron Pi
Sound Scholars
Kappa Kappa Psi
UW Comedy Association
Dishcourse: Suppertime Symposiums
Bronze level
Society for Ecological Resoration
Taiwanese Student Association
Husky Gamer Nation
Certified level
Certificate of International Studies in Business (CISB)
Global Sustainability Initiative (GSI)
U-Dub Comedy Club
Sigma Kappa
Why is the Green Dawg Program Important?
Though offices, labs, residence halls and public buildings can be certified green, there is no defined way to certify the practices of individuals or a group. Since a large part of a sustainable campus has to do with our individual actions, it is important that there are accessible ways for students to learn about sustainability and be recognized for it. On the Green Dawgs Team, we believe that the future of sustainability on campus, and around the world, lies within the potential of students to mobilize resources, expertise, information and concrete action to protect the nature and society from environmental degradation.