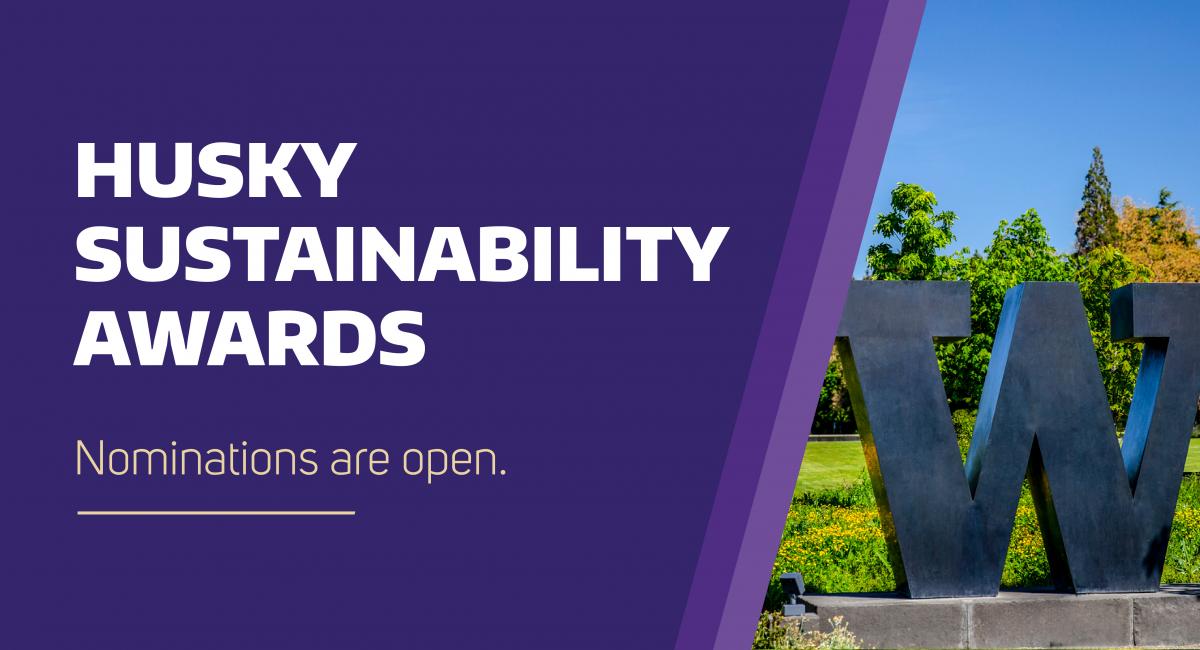 We need your help to recognize the people and groups across the University of Washington who strive to advance sustainability, by submitting your nominations for the Husky Sustainability Awards.
Students, faculty and staff at all three UW campuses are eligible, and anyone in the UW community can submit a nomination. The Husky Sustainability Awards recognize individuals and teams across the university who have made an impact for sustainability.
Submit a nomination to let us know about staff who continue to go above and beyond, students who are leading sustainability efforts, faculty who inspire others, champions who encourage sustainable practices, and all the others who advance sustainability across the UW. You can learn about the 2022 Award Winners here.
Nominations are due by April 1.
Help us recognize all the sustainability heroes who drive the UW's deep commitment to a sustainable future.